6 Steps to an Effective Branding and Design Process
Designing a great brand identity for a company needs to be done in a strategic and well planned manner. See some of the most important branding stages.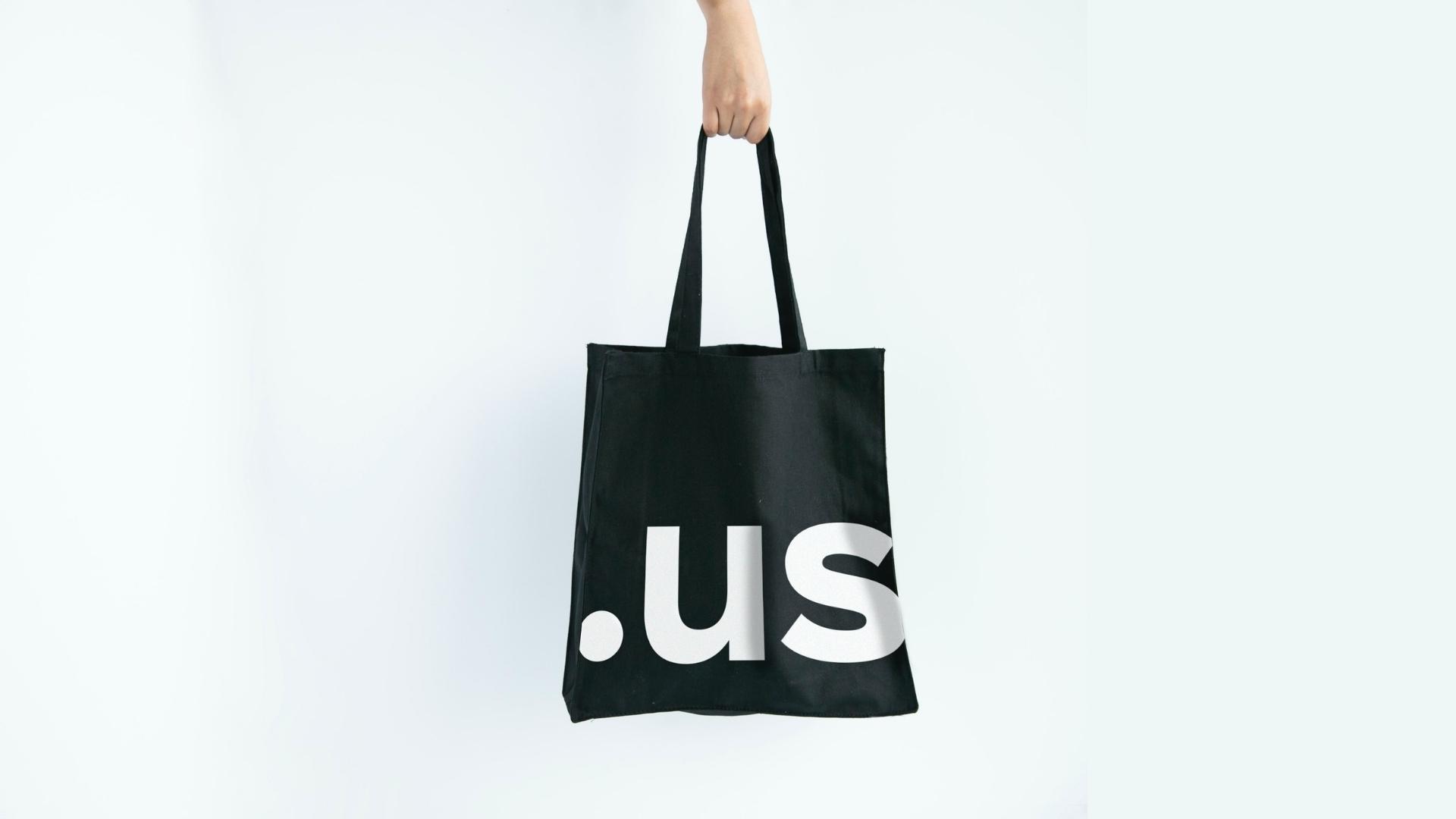 What is Brand Design?
As an ecommerce business owner, your branding is the cornerstone on which all your marketing efforts are built. It's more than the pretty face of your business. Branding becomes the way people perceive your business, and how they interact with your products and services. The branding design process is one of the most critical things to get right when launching your business. And to get it right, you need to have a clear understanding of the characteristics of strong visual branding, and how to design your own brand in a deliberate way that reflects your company's core values.
"A brand is the set of expectations, memories, stories, and relationships that, taken together, account for a consumer's decision to choose one product or service over another."
Seth Godin, marketing and leadership expert, best-selling author, and speaker.
The Steps to Building a Strong Visual Brand
When you're just getting started, the branding process can seem like a complex, intimidating task to take on, especially if you're not a brand designer. So here we're going to lay out six steps for you. We'll take you through an effective branding design process, start to finish. And if you take these one step at a time and focus on your unique needs and goals, you can indeed develop a strong brand identity that speaks to your audience in a way that resonates with them.
First, defining a brand requires a thorough thought process, careful planning and an understanding of the audience you want to reach. This process defines your company's DNA and is a crucial part of successful branding.
1. The Foundation of The Branding Design Process - A Discovery Discussion
Before you get to colors, fonts and logo design process, it is important to start with big questions about your business and your customers. You don't have to be the biggest brand out there to be successful. But you do need to understand who you are and what you stand for, which can be the difference between long-term success or not making it.
Start with your mission for your business. Even in the simplest ecommerce business model, there is a mission. Why does your product exist and what problem is it trying to solve for customers? What are your core values? Who is your competition? And what makes your business and product different from others on the market? What do you want your company to be?
It's critical that you are able to answer these questions so that you can define your brand. These are the things you can address in the discovery process.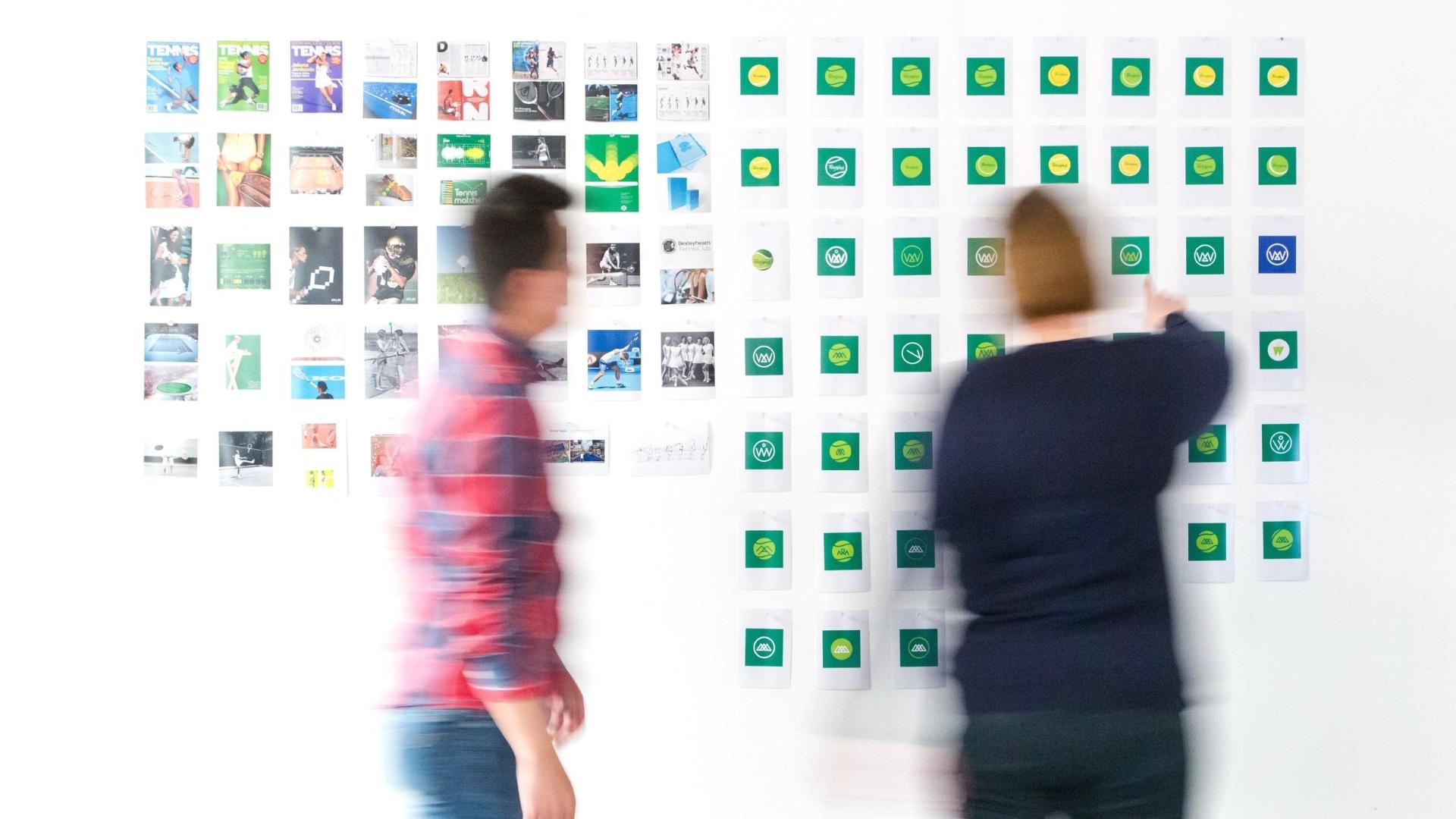 2. Research, Strategy & Direction
Once you have a clear picture of your brand's core reason for being, it's time to dive into industry research. It's essential that you research your market and your customer in-depth.
"The aim of marketing is to know and understand the customer so well the product or service fits him and sells itself." - Peter Drucker
Know Your Customer: Build Personas
To get a clear picture of your customer and what would draw them to your brand, it's helpful to create personas. A persona is a profile of who you imagine your customer will be. You should list everything you can possibly know about your customer– their demographics, what their life is like, where your product fits into their life and why. What are their concerns, wants and desires and how can you serve them better? This will help you build empathy for your customer, and understand how your brand will best serve them.
Know your Market and the Competition
If your brand is going to be successful, know your competition almost as well as you know your own brand. Do industry research to know who leads the market and who your brand's competitors are. If you're able, talk directly to their customers. Get to know what they like about your competitors' products. If you can't talk to them, read online reviews for your competitors. This can give you insight into how these customers are using the products or services, and what their favorite things are, and what their dislikes are. You can uncover many opportunities for your brand by studying your competition and their customers.
A Strategy for Effective Branding Design
If you immerse yourself in market research and learning the industry, you will start to get a sense of the strongest visuals your competitors use. What's on trend in your niche? Does your niche follow trends, or do competitors stay with more classic, timeless design for their logos and branding? Visually how are several of your competitors similar? What might you do visually to stand out in the market? Who do you want your brand to resemble? These questions will help you clarify the visual direction for your brand and come up with your own strategy.
3. Get Creative: Forming Concepts & Designs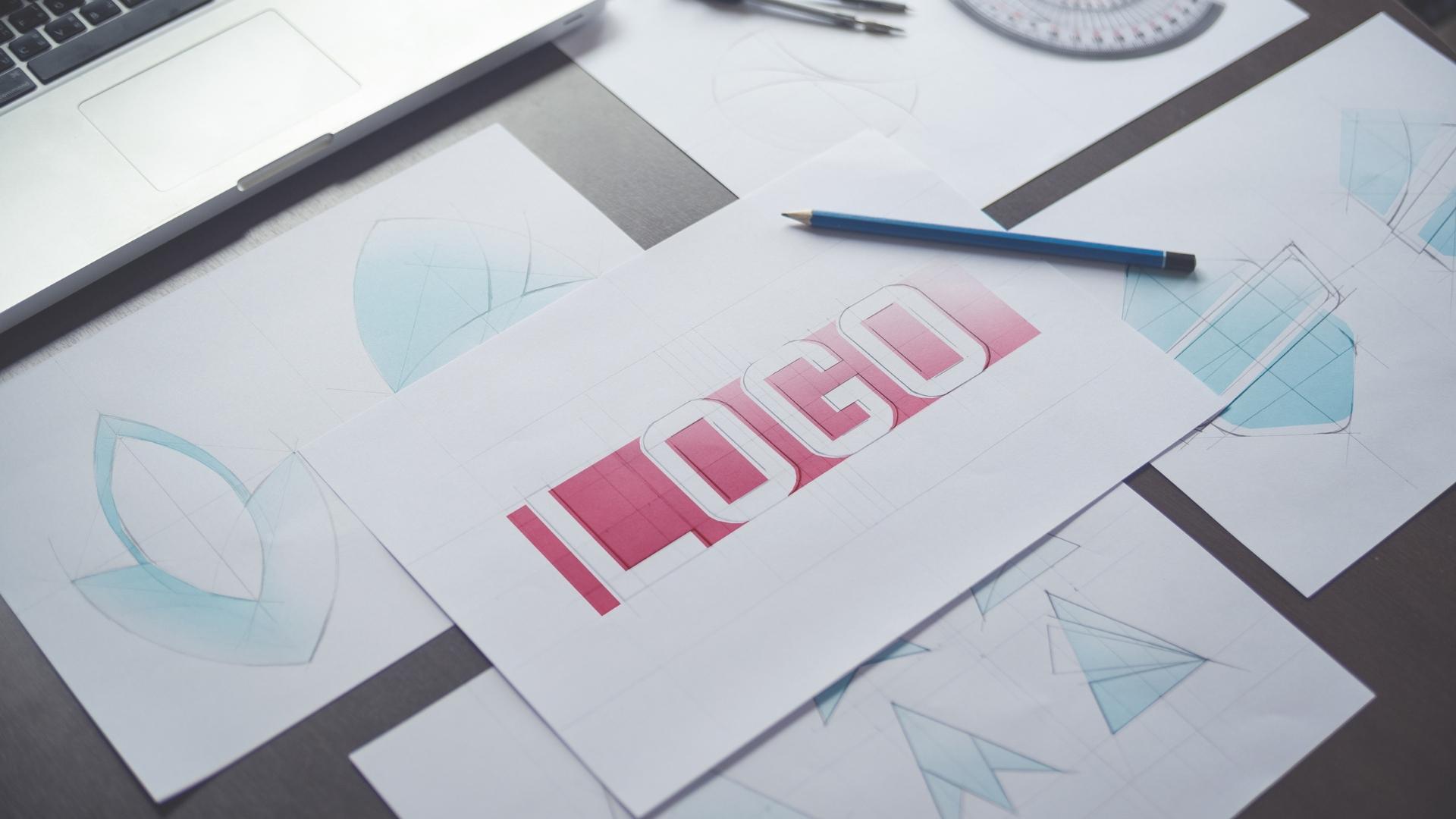 As you've become immersed in your market, it's time to concept a visual representation of your brand. You get to be creative with graphic design at this point. These visual concepts will be based on your customer, market research and your strategy for your brand.   Marty Neumeier says in his book The Brand Gap, "Branding is the process of connecting good strategy with good creativity."
Take a look at the major elements that you should define for branding design:
Logo
Brand Name
Color palette
Typography
Brand voice
Imagery
Branding Like the Pros: The Style Guide
These things listed above form what is called a style guide. Even if you're a two-person team with a small eCommerce shop, developing a brand style guide means you've thought about branding the same way the biggest branding pros think about it. And it means you have everything you need to have a strong and memorable brand concept.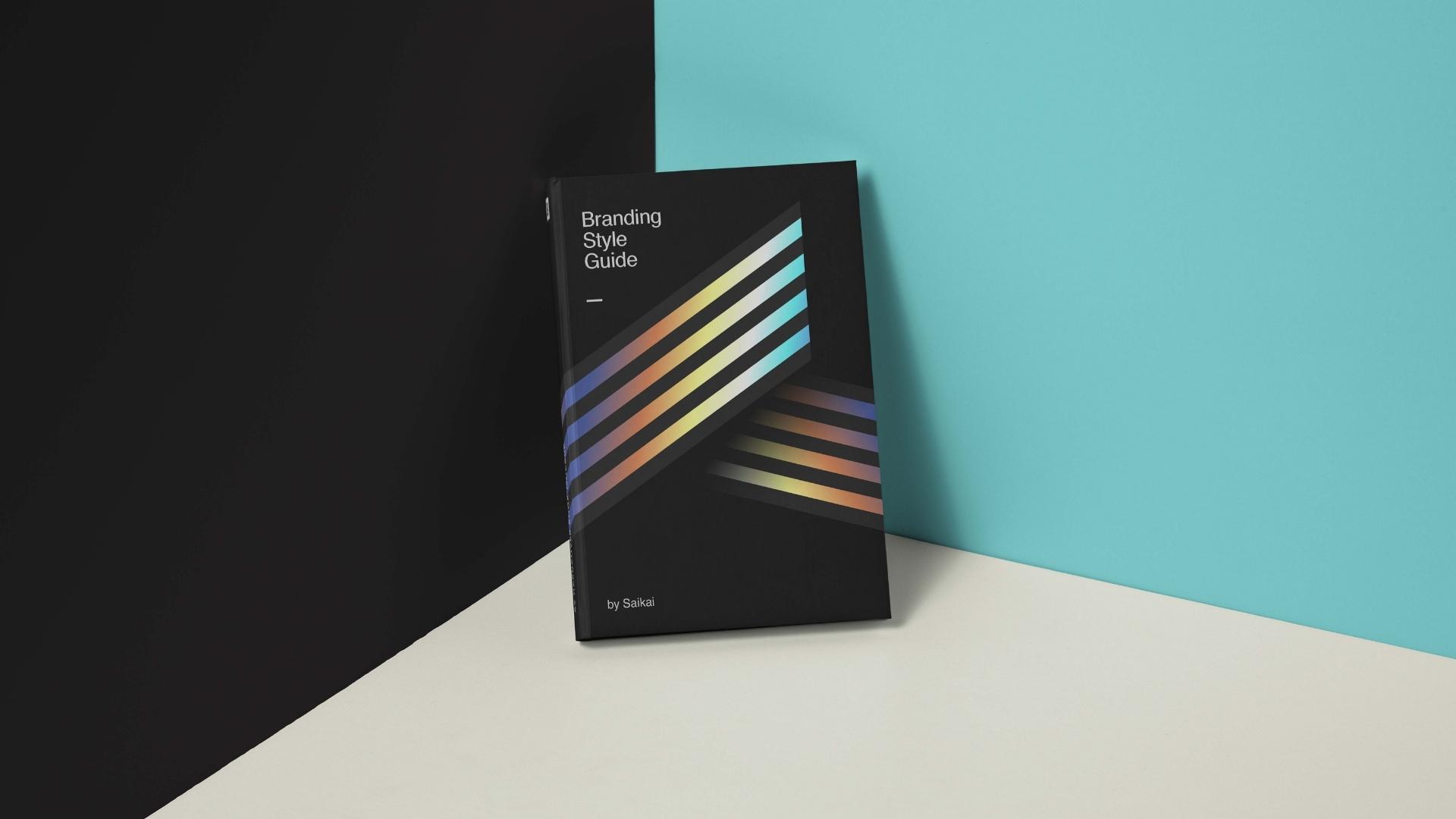 From logos to colors, your brand's style guide outlines exactly how to use your brand assets in every way. It's a technical resource that details every aspect of your design choices. The style guide will streamline the visual design process and make sure it's consistent. It will serve as a reference for whomever touches your brand, from ad teams to freelancers or even interns.
4. Comments & Revisions
After you've honed each element of your style guide, review each and get feedback from your team. If you're a solo entrepreneur, seek out potential customers and ask for their impressions. It's always helpful to ask a graphic designer for their impressions, but it's not necessary. Anyone who may be in the demographic of your customer can give valuable feedback on your branding design. Ask them things like:
What does this logo make you think of?
Is this design something that you connect with?
How does this visual or imagery make you feel?
What's your first impression when you see this brand?
Use feedback to make revisions. You'll want to take time to refine your designs. It can take several revisions to get things right, but your visual branding doesn't have to be perfect at first.
Developing A Brand is Organic: Not a One-And-Done Task
Developing a brand is a process and often there may be design adjustments as your brand matures. You may refresh your brand in the future, and the visuals or typefaces or colors may change slightly, but your branding design should always represent your brand's mission and values.
5. Ta-Da! Presenting The Brand Strategy
Congratulations, you've got a brand! Now it's time to pull it all together and present your brand strategy. Presenting the polished design results to your team is only one step before you introduce your brand to the market.
Plan the presentation by outlining how you want to display your brand designs on a digital art board. Often graphic artists use Adobe Illustrator, but you could use a free tool like Canva for the presentation. Your presentation should show the logo and variations of it, and branding collateral, like your website banner and social media banners and stationery. You may also present mockups of your logo and branding on items, like t-shirts, hats or signage.
6. The Final Delivery of your Brand Identity: Telling Your Story
As you deliver your brand concept, you'll include your style guide and the branding elements in the correct file format: use vectors, PNG and JPG files for artwork.
The only thing more exciting than creating an outstanding brand concept and logo is seeing your brand come to life. When you deliver your brand presentation, tell a story of your brand from beginning to end. Give a variation of each logo idea by brand exploration, or use thumbnails as inspiration to explain how you came up with each one.
How You Get There: Building the Brand Design With Intention
If you take each of these six steps and implement them, you will deliberately create a brand design that is based on your business strategy. You'll have a reason behind each element of your brand. The color, shapes and images will tell a story that is uniquely representative of your brand. The brand design you've developed will translate your mission and your values into a strong and memorable visual design that will resonate with customers.