Why NFTS And Crypto Will Change The eCommerce Industry
Thinking of creating an NFT eCommerce website to showcase and sell your digital assets & crypto currency digital art or products? Here's what you need to know.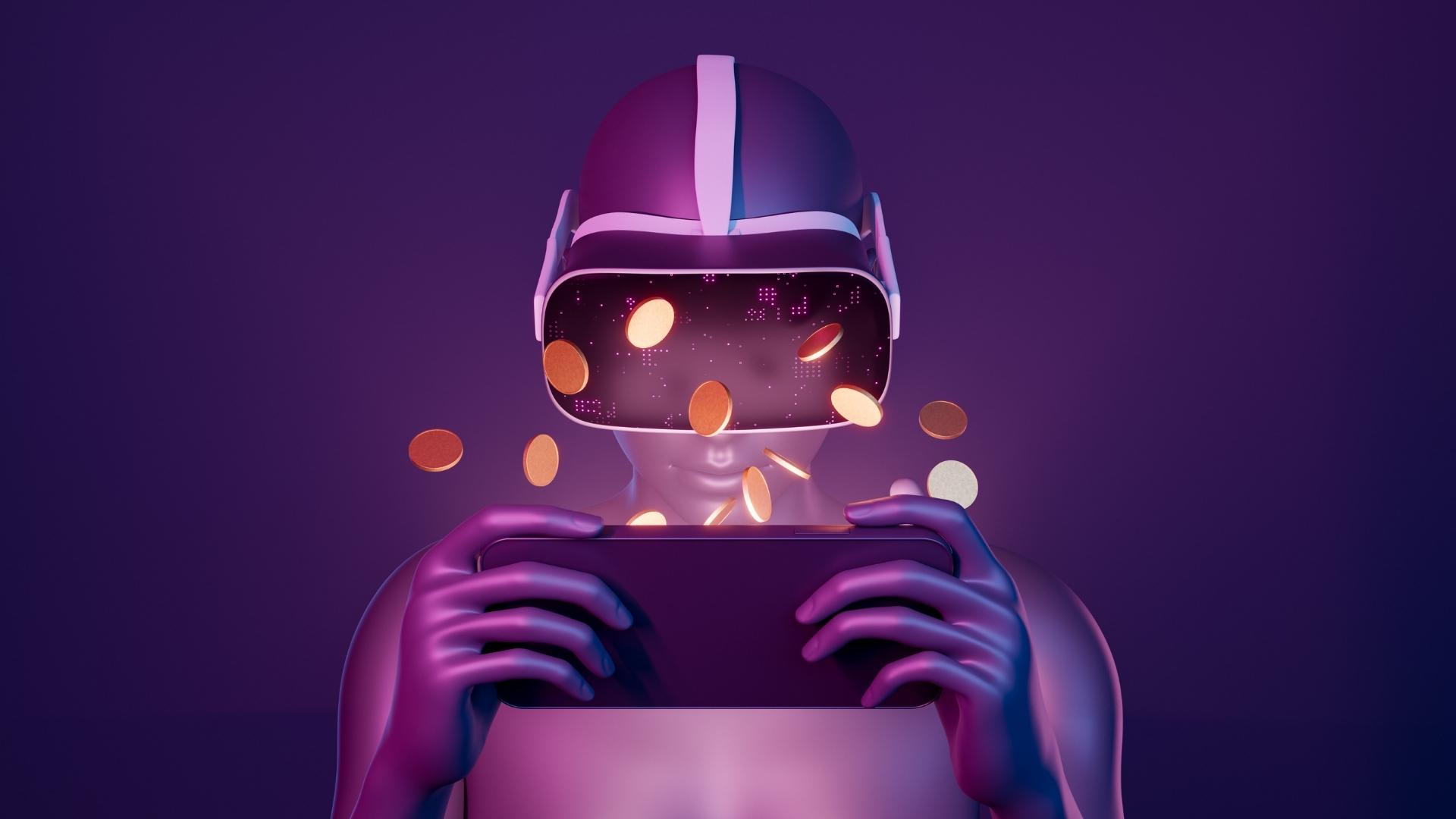 Crypto is in full swing and NFT eCommerce sounds like the next logical and profitable step to look into for creators and brand owners.
Philipp Plein turned crypto entrepreneur, the metaverse fashion week gathered 108,000 unique attendees, magazines are minting (buying) NFTs and blockchain tech has now entered the real estate market. In 2021 alone, $44.2 billion of cryptocurrency was sent through NFT marketplaces. In fact, the non-fungible token (NFT) industry is expected to grow by $147.24 billion from 2021 to 2026.
Now, NFTs and Crypto are ready to take over eCommerce and you can easily be a part of the Blockchain-powered digital revolution with your own website. All thanks to companies like Shopify.
Non-Fungible Tokens & the Blockchain: The Possibilities
NFTs are created to tokenize items worth collecting and are unique. Blockchain technology allows transparency, hence each NFT carries detailed information (eg. ownership details, security, and metadata). As a result, people can buy, sell or trade physical and digital assets like artwork, collectibles, tickets or clothing.
NFTs In eCommerce serve a new level of inclusivity; collectors can obtain unique pieces from their favorite creatives, brands, events and designers.
These digital assets not only increase the lifetime value of your fans and customers but will also help in building a strong community.
The Digital assets revolution
The phrase Digital Assets refers to everything that can be stored in a digital form including videos, images, audio and documents. These assets come with a distinct usage right. Companies and entrepreneurs use them to shape customers' perceptions of their brand, build awareness, and influence buying behavior.
Nike CEO John Donahoe announced their new virtual world called Nikeland for generation Alpha in collaboration with Roblox, where kids between the ages of 2-10 will spend a significant time online. Now, Gen A users will be able to create a personal metaverse avatar with a virtual collection of Nike shoes, clothes, and accessories including many exclusive items. Which is a big leap for physical product brands to virtual and how users will consume their products.
Collectable NFT's
The aforementioned success comes as no surprise given that younger generations love collectibles. This usually refers to items sold because of their rarity and/or popularity such as vinyl records, comic books, artwork, trading cards and stamps. The entire NFT community is based on the idea of buying selling and trading digital goods that hold value just as physical collectables.
Candy Digital, for example, is successfully replacing physical trading sports cards with digital collections allowing people to buy, sell and collect in their very own Candy marketplace.
This could be seen as a great way to reduce the production of physical collector items, which will in a way help the environment.
Clothing NFTs
  Clothing NFTs have taken the entire fashion world by storm. Gucci stepped into the fashion Metaverse with their first-ever exclusive drop and collaboration with Superplastic and Nike with a digital shoe collection from which one pair sold for $100.000 on Open Sea.
Now while some say this is a waste of money, brands are looking at it from a different angle. Virtual worlds are being developed and everyone would like to express their personality, there will be freedom in which users may be able to create their own clothing, but brands and artist just as in the physical world, like it or not, will be status symbols.
Art & Photography NFTs
  NFTs in art and photography are far from rare. For small-time artists, designers, and photographers, these digital assets are a great way to raise awareness and share their passion with like-minded collectors.
Daniel Arsham and Damien Hirst are some of the big names in the contemporary art segment that have dived into the NFT world. OpenSea also homes breathtaking collections of photos from emerging and established Photographers. Their unique collaborative edition artwork comes at various price points.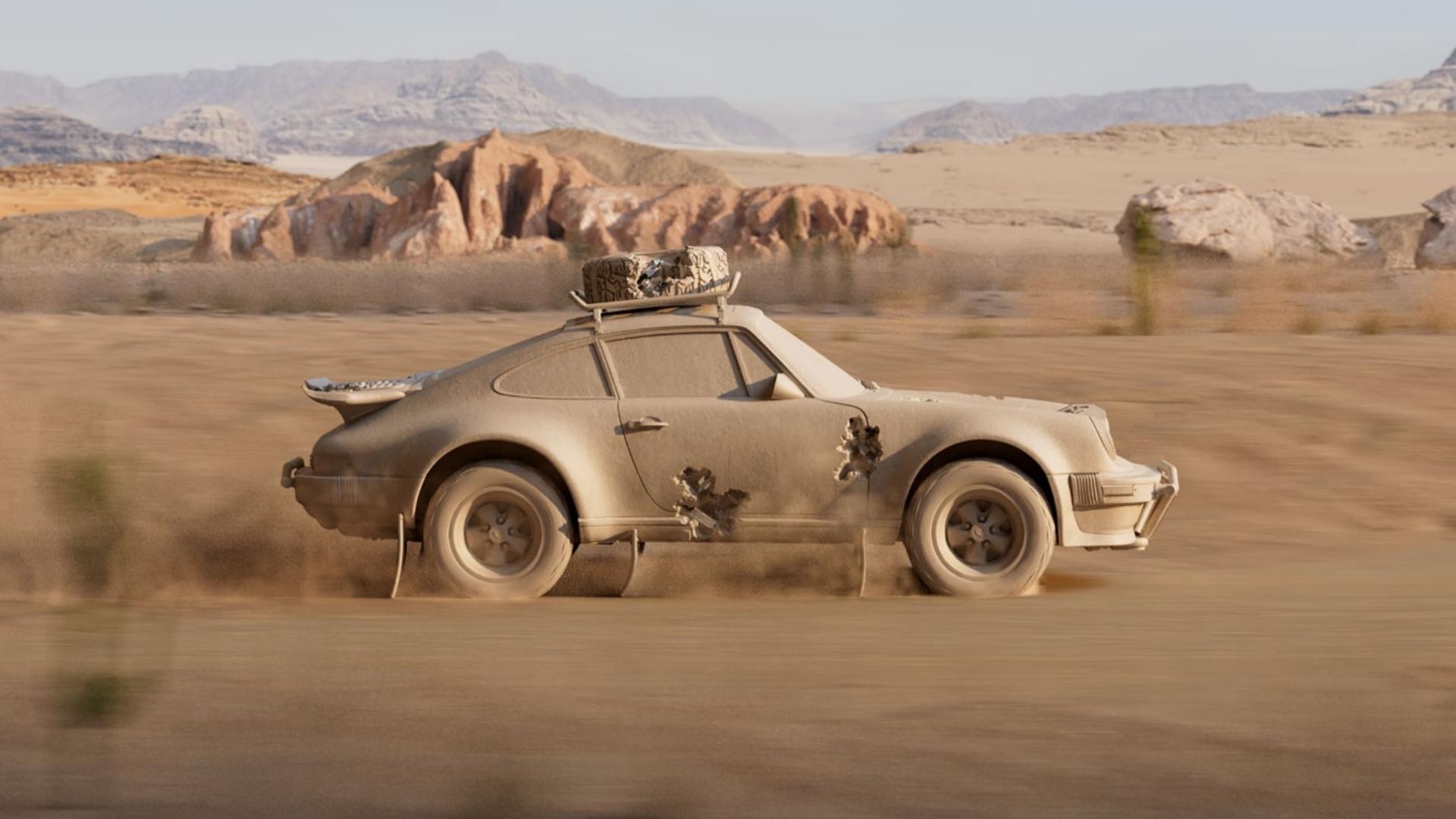 Image source: Daniel Arsham/Nifty Gateway.
What this means for creatives is that they get a medium to sell authentic digital pieces from which they can receive automatic royalties of each resell and collectors can purchase from well known artists with easily traceable provenance.
From this both sides benefit, supporting the creator to the removal of fake art due to the meta data of NFT's.
NFTs in entertainment
NFTs are also gaining traction in selling music, movies, and real-life event tickets. Stoner Cats, the animated web comedy produced by Mila Kunis, recently raised $8.4 million in an NFT sale for the series and the event Veecon was the very first to sell tickets as NFT's.
VeeCon NFT Tickets.
For the event and entertainment industry this could be huge in sense of selling and trading tickets from user to user with ease and removing the middleman. This would also play a role in removing "fake" tickets, since they are easily traceable and verifiable.
NFTS and their adoption by younger generations
NFTS have been extremely popular amongst younger people because they allow people to prove ownership of digital assets. These "digital bragging rights", as Forbes puts it, are not the sole reason why NFTS are so well-loved.
Along with their admiration for the co-creator culture and wanting to financially support artists they line, Gen Z perceives NFTS as a profitable investment. They are very easy to create and sell, and many people have found much success doing both.
10% of all US adults collect NFTs and Gen-Z consumers between 18 and 24 are highly interested in sports NFTS. Also, 23% of USA-based millennials collect NFTs.
Build Your Own NFT eCommerce Website
  Sure, unlike opening a digital storefront to market your clothing or supplement business, building an NFT minting website right now may be a bit difficult. However, eCommerce companies like Shopify are quickly jumping into the NFT game to help small-time creators and business owners to develop one through their website building platform.   In fact, the Beta Program is out right now.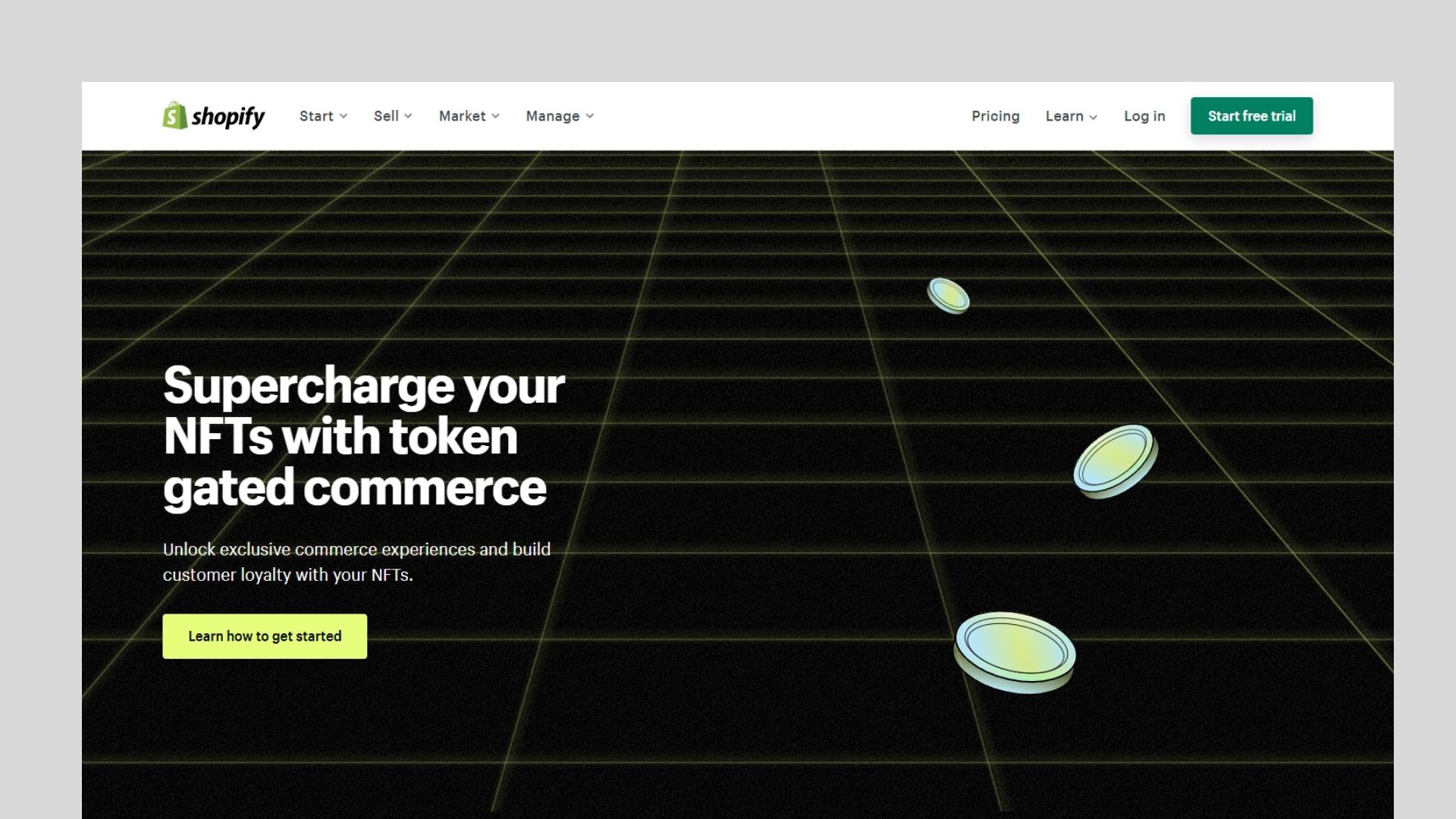 Shopify NFT Website Builder.
Tobi Lütke the CEO of Shopify is already a board member of Coinbase, which makes crypto purchases on their websites a breeze. Lütke made it possible for merchants to accept crypto payments in 20 cryptocurrencies including Bitcoin, Ethereum, and Dogecoin in more than 175 countries.
While the "Metaverse" is quite far away, entrepreneurs can purchase land on games like Sandbox or DecentraLand, which is a new opportunity to tap into NFT eCommerce and build your own virtual online store, where people could visit and purchase NFTs and products inside the video game itself.
So until we have an actual VR Metaverse, we can take advantage of the games and the websites we are all used to, but just using crypto wallets to make payments.
How to enter the world of NFT eCommerce right now: Ideas for Your Brand
Your NFT eCommerce website will have much more to offer than simple transactions. In fact, the benefits for creatives are many.
1. Share special offers for your NFT Holders
Customers that hold your NFT's can receive for example, access for your upcoming product releases, discounts, sneak peaks, and communication benefits. Just like the NFT projects on Open Sea, you can build your own community where like-minded people get more privileges with deals and inside info through utility rewards for their support.
The goal of your NFTs shouldn't be a one-time transaction, but a key for long term benefits. This is not even limited only for eCommerce, imagine what you can do with SaaS products, services or consulting with NFT's. There is unlimited potential that can make your returning customers even more loyal.
2. Offer NFT versions of physical products and vice versa
Looking for a way to stand out from the competition and market your products to an even bigger audience? Why not offer a 3D NFT version of your products with each sale? Blend physical items with digital gifts, take FunkoPop as an example.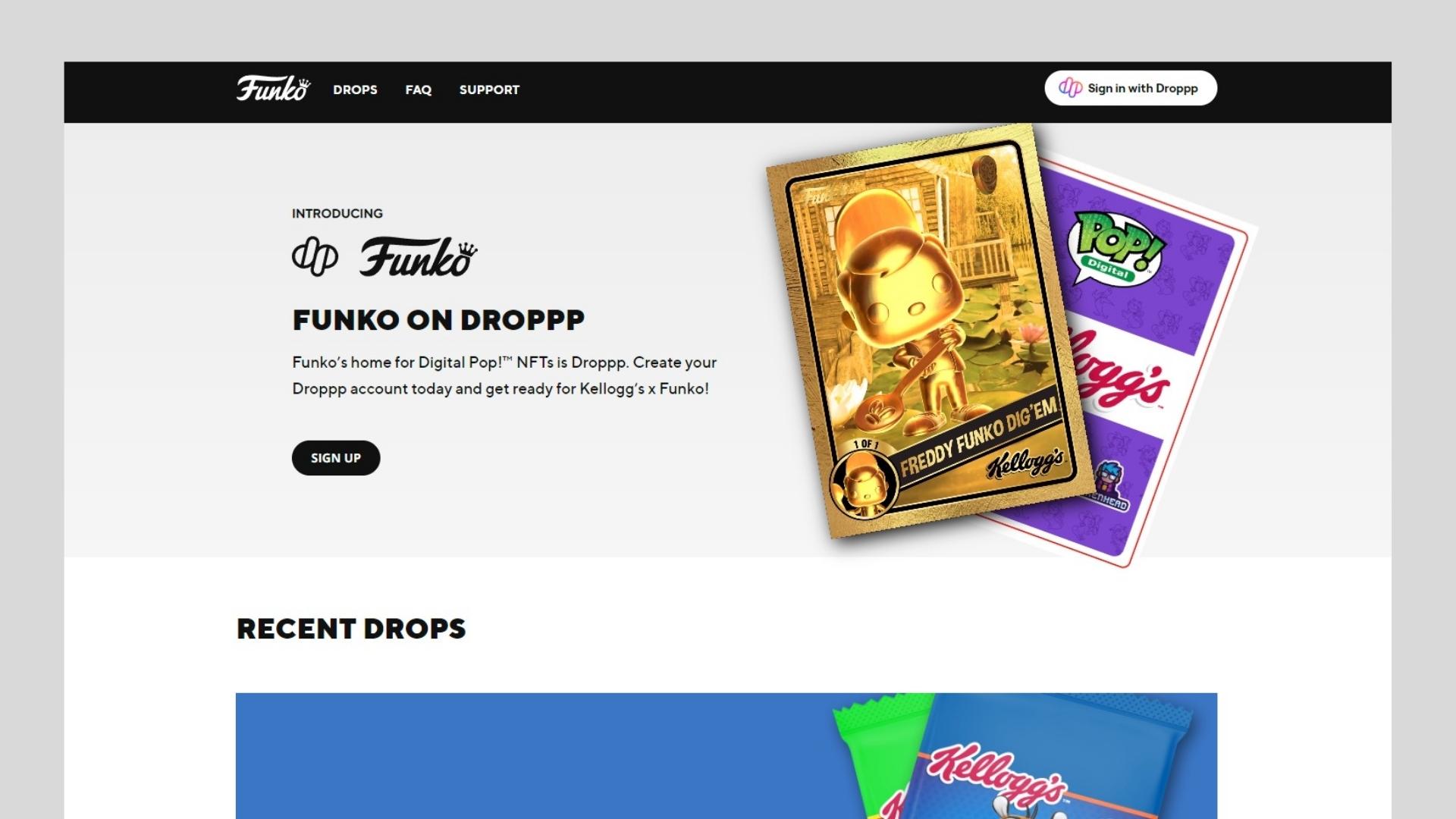 Funko Pop! NFT Collectable Cards.
Each pack of digital FunkoPop Cards gives you a chance to win one of their Pop!™ figurines. There is a low chance to win, but this motivates collectors even more because of the rarity and that increases the price of both the digital card and figurine.
Of course with some creativity similar methods can be implemented to other products. Clothing, jewelry or even printed art.
3. Collaborate with an NFT project
Want to bright attention to your physical products and transition to the "metaverse"? You can partner with an existing NFT community to launch your digital product. Just like Adidas who launched a new metaverse play in partnership with the Bored Ape Yacht Club which allows users to interact in immersive 3D worlds using avatars. Plus, the NFT holders also receive four exclusive pieces of physical merchandise. Adidas sold more than $22 million worth of NFTs the first weekend according to a report by The Verge.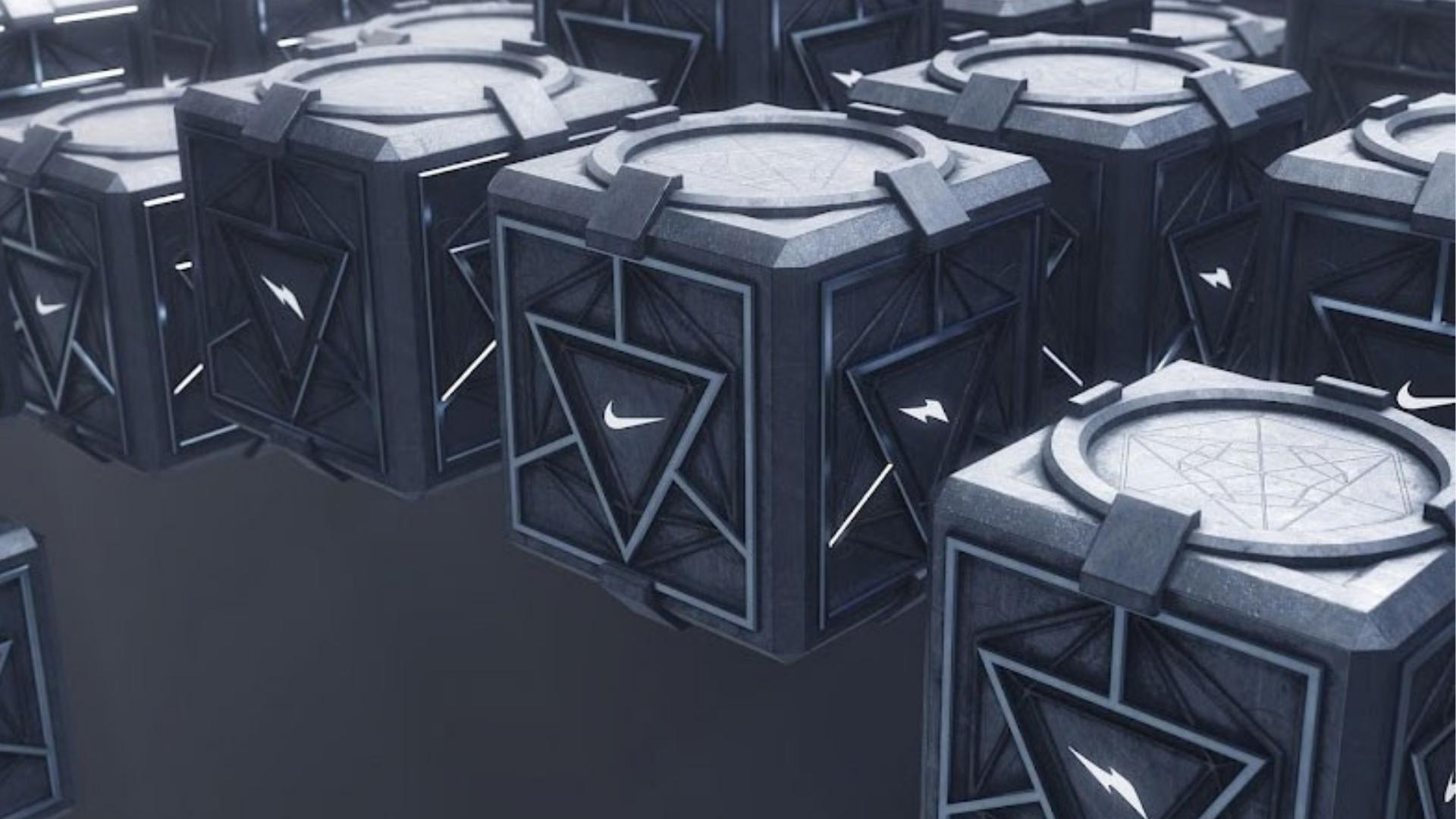 Nike also announced that it bought virtual shoe company RTFKT, the most popular digital fashion studio that managed to sell 600 pairs reaching a total of over $3.1 million in seven minutes in 2021.
Now these big numbers are great, but how can a new upcoming brand take advantage of this. Well there are so many NFT projects out there, that it only takes the research to find which community and art style fits your brand. This brings you back to the basics where your brand strategy and ideal customer profiles of both projects need to fit like a glove.
Conclusion: NFTS & crypto will change the eCommerce industry
NFT's are at their market peak, founders in the eCommerce and other industries are constantly exploring how to incorporate them in their business model. However, the space is still early in the process, take your time and don't rush into the hype. While prices of the NFT's are quite big, everything will stabilize once regulation kicks in for intellectual properties and the trend simmers down. Nonetheless, if you want to enter the world of NFT eCommerce right now, Shopify's Beta Program is a great place to start looking into.
FAQ's
What is an NFT website?
NFT website stands for a site that can accept crypto currencies in exchange for digital assets. Example of an NFT website would be:
These platforms can be compared as the Amazon of NFT's. But more independent platforms and even eCommerce stores are starting to develop, which will give access to smaller businesses and brands.
How to create an NFT minting website?
While currently it's not so easy to create a minting (purchase) NFT website, platforms like Shopify are currently developing an easy template based crypto website builder that will be out very soon for the public. You can learn more about Shopify and NFT eCommerce by clicking here.
Can NFT's be considered as eCommerce?
The answer is Yes. NFT's are essentially an access token which can unlock opportunities for physical items. Let's put it this way. Your product can be used both virtually in "metaverse" games as 3D models and physically. For example you sell branded shoes, the customer receives it as they usually do from any other eCommerce store, but now they can also wear it in game.