5 environmentally minded eCommerce brands we can get ideas from
Having a sustainable business model for your online business is nothing new. But how are brands in the industry implementing it? Let's see how they do it.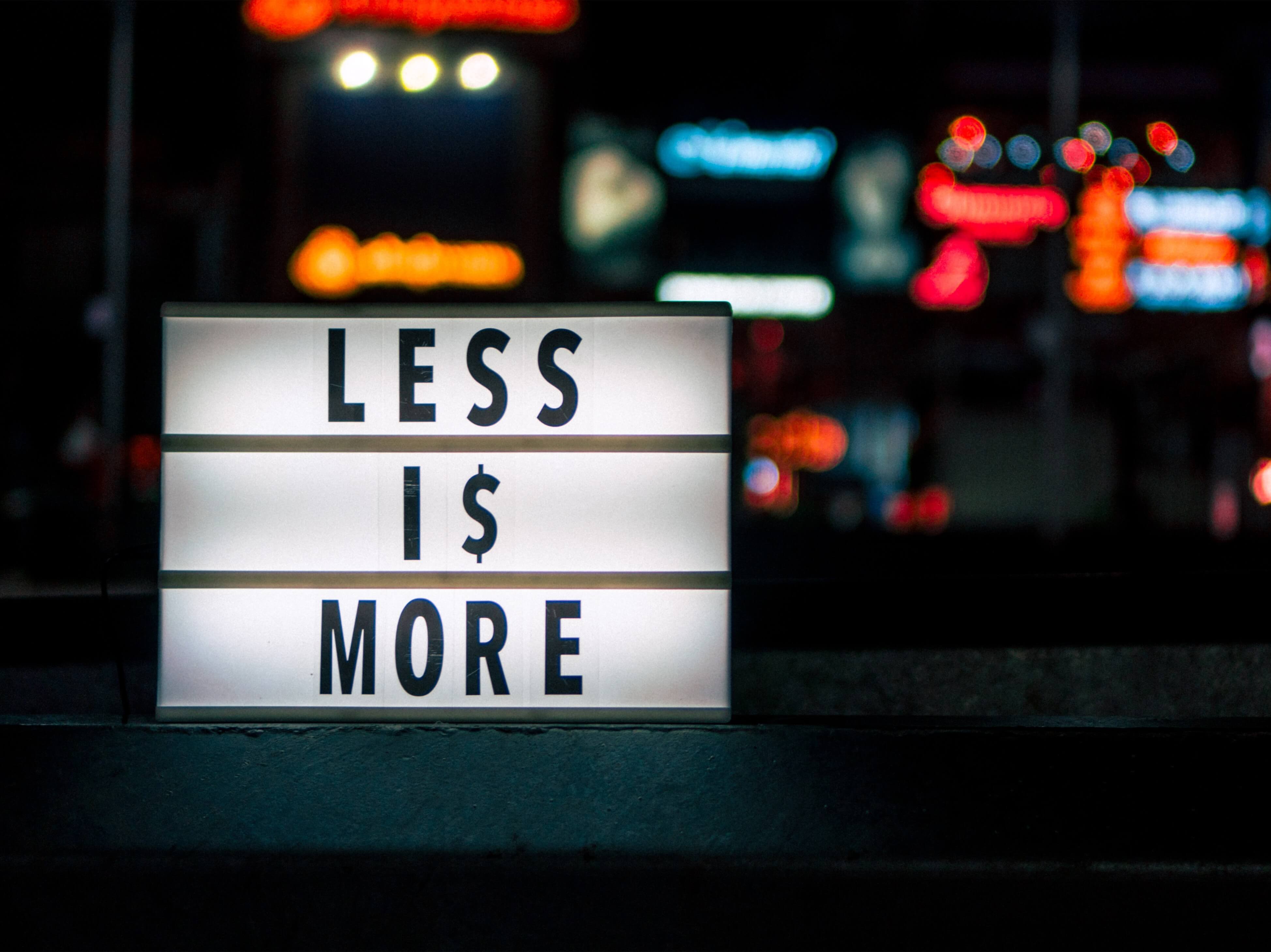 Eco friendly, environmentally, sustainable, recyclable. These are words that are taking over media, businesses, and our everyday lives. It's not anything new and we are not going too scientific, but we are going to show you old and new faces in the eCommerce space that are working on creative and impacting ideas with manufacturing, logistics and the second life of their products.
The goal is to get you inspired on implementing similar ideas to your own brands and businesses in a rapidly growing marketplace from which you and the planet can benefit from.
Eco-minded entrepreneur in the eCommerce space
To stay competitive, brand owners must understand the needs of their audience.
"Greenwashing" is very common, causing users to have trust issues which makes them look into the tiniest details of our processes. As eco-minded entrepreneurs we should investigate how our products are shipped, what materials and energy is used and optimize each step whenever possible.
New ideas and innovations are coming out in an extremely fast pace, where sustainable products and services require new roles dedicated for research and releasing fully transparent reports regarding the environmental operations of a business. This is something that's now a norm with big and getting more popular with small names in the industry.
Being sustainable has become mainstream in 2021 and there's no going back, now is the time to adapt, learn, set goals to work for a better, cleaner future.
Some of the benefits of going sustainable
Better Image and competitive advantage – By working on your environmental impact, customers see you from a different perspective. You have a goal and a vision that's impacting every single person in a positive way. This sets you in a better competitive position, because it shows that you are not interested in only taking but giving and caring.
Prepared for future regulations – We can already see laws regulating CO2 emissions and plastics. If you are already looking forward in being sustainable, you are bulletproof to any unexpected changes and getting into messy situation. Be prepared.
Decreased costs – Caring for the environment has its cost benefits as well. It's all about cutting, using less, and removing whatever is unnecessary. That includes shipping, packaging, energy and of course there are government incentives to take advantage of wherever you are located.
5 sustainable brands that are changing the world with their ideas
So, what are the companies of today doing to reduce their footprint? We've selected 5 names from different industries, some of which are well known and been around for a long time and some new ones that have recently blown with their great product ideas.
Patagonia is not just a clothing brand, it's a lifestyle. They are activists, environmentalists that are paving the way of how a sustainable business should be running in 2022.
Worn Wear Stories with David Sax – consistently wearing Patagonia for three decades
While they went fully paperless shipping in 2021 they are also known for:
Takeaway: Patagonia has been around since 1973, they've gone through a lot of research and innovations to get to this point. As more entrepreneurs start leaning more to run their business in a more sustainable way, big or small steps they just have to start from somewhere. If the intentions are right, showing the progress they've done, your audience will appreciate and support you. Always give your products a second chance.
The brand that deleted all of their Instagram photos and posted only one. "Double tap to plant a tree" was their new start from which they gained over 15 million likes and planted more than 500 thousand trees. But that wasn't just a onetime thing, they also have other goals and ideas that are still unfolding.
Tentrees Instagram post that planted more than half a million trees
1 Billion Trees by 2030: Tentree is planting 10 trees for each of their purchases. As of today they have planted 71 million with the help of their partners at "Eden Reforestation Projects" and few other NGO's. They still have a way to go until they hit the goal of billion trees, but surely haven't fallen behind.
No forced labor and ethical manufacturing: Each of their suppliers and manufacturers must comply with some rules, since Tentree is a progressive environmental brand they have a list which include no child labor, human trafficking and environmental protection. You can find the full code of conduct HERE.
Takeaway: Build a roadmap that will lead the way of your vision. Having annual key points or something to work harder for in the next 10 years is important. But showing a realistic plan publicly to your customers and going through each step, will only gain your more loyal and engaging following.
Founded by New Zealand natives, Allbirds is one of the most talked Shopify success stories. By designing a shoe made from wool and giving second chance to wasted materials.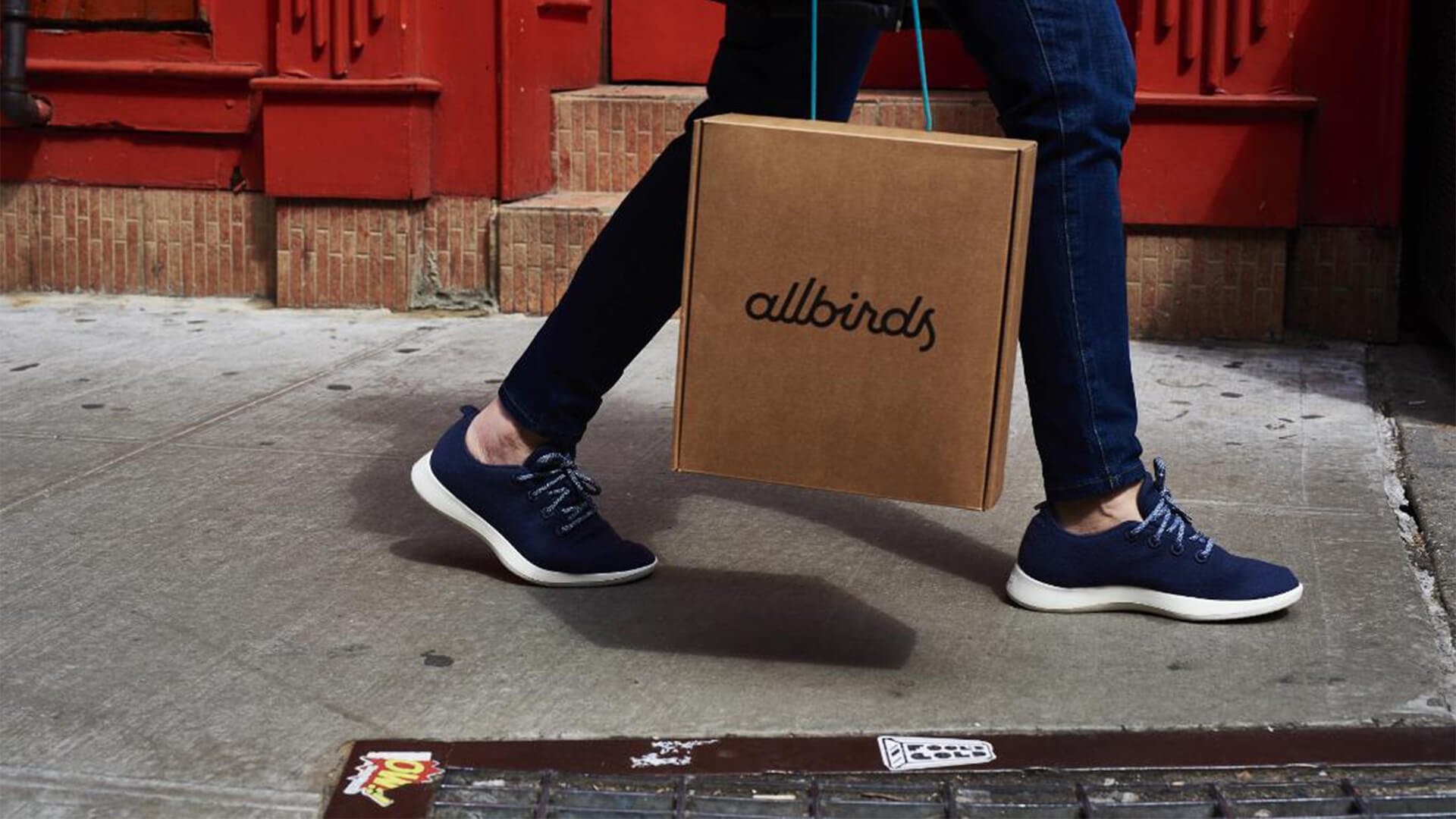 Shoebox to shopping bag packaging by Allbirds
Sustainability to the core: The main goal from the start of Allbirds, was to create a shoe, that's made out of the best natural materials available to us. They are still following up on that goal, by reporting everything internally and externally in regard to their environmental footprint.
Recycled packaging – Taking packaging one step further, their box is not only used as a shoe box, but also 90% of it is post recycled and it can be surprisingly used as a shopping bag. *Not sure how often its used that way, but 10/10 points for creativity
Takeaway: Being transparent and completing your sustainable goals is important. But, people don't change their daily behaviors with the snap of your fingers, we need to make them think about their actions to be more sustainable. That's why just like the packaging of Allbirds, having fun and engaging ways to participate in the movement is important. While this may sound as "Greenwashing" in a way, marketing is still needed to get the word out.
4. We are Wild – Deodorant Redefined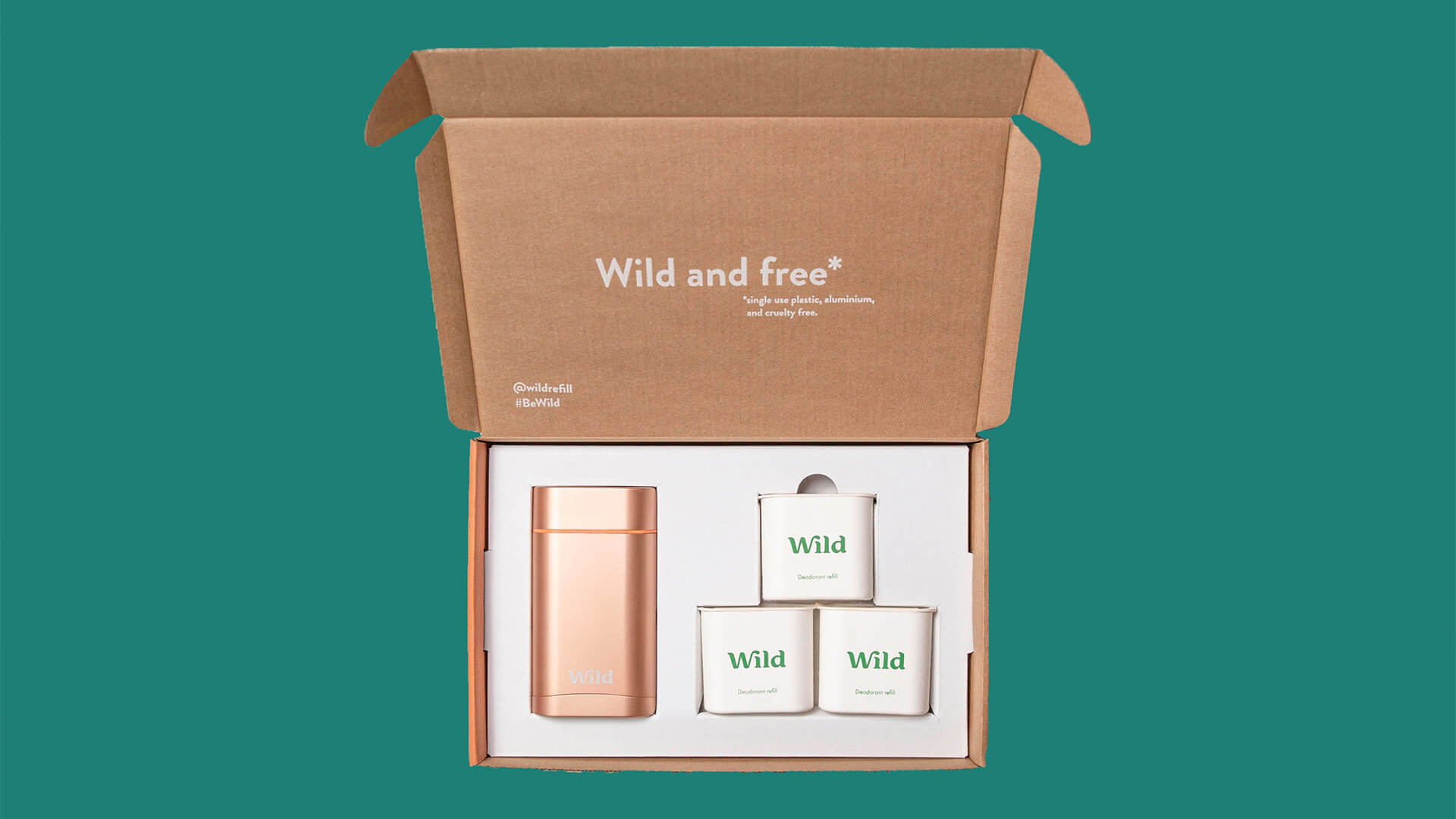 Wild refillable deodorant cases
While pretty much all bathroom products are single used and thrown away Wild went on a mission to redefine one piece, the deodorant. Here's what they offer:
Refillable – The new way of making toiletries, 1 case to keep and rest should be refillable. This is how Wild is doing it, all of their cases are made from aluminum that can last up to a lifetime, and 100% compostable refills which can be sent to your doorstep.
No synthetic nasties – Natural, vegan, cruelty free. Very often we see brands use these words and end up not following up on their promise. That's why Wild has listed an entire list of the ingredients they use. Transparency.
Takeaway: Wild is one of many new upcoming brands that give us an option to refill our products without leaving waste behind us. We should take advantage in this movement where it can be implemented with shampoo, toothpaste, toothbrushes and the list of examples go on. Go refillable, push one time use away.
5. Noissue
As we mentioned packaging is one small step to branding yourself as sustainable, but its still a step that you have to take. Using less paper or carton as packaging is the go to at the moment and the company Noissue stepped in to automate it and get your packaging game to the next level.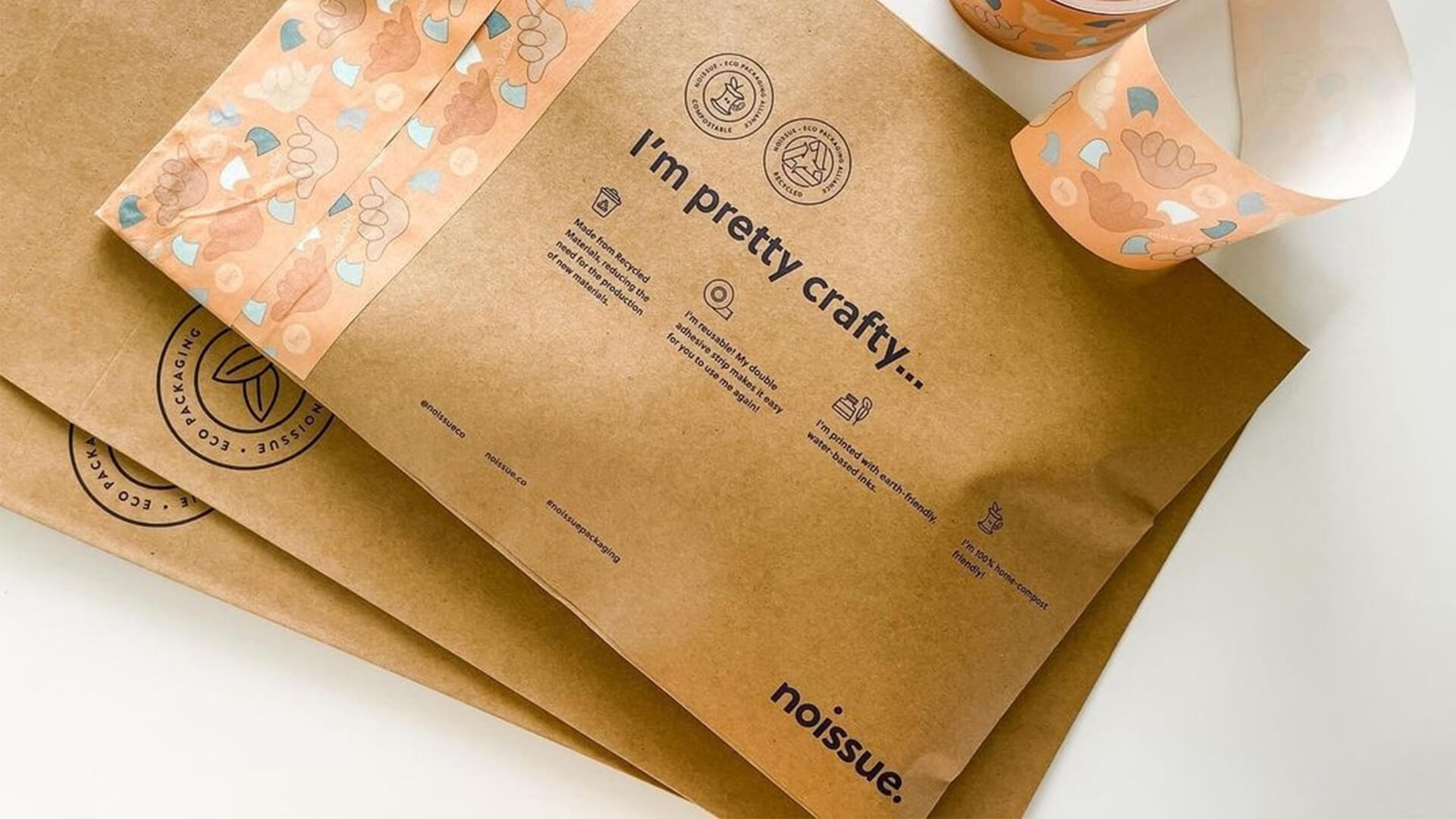 Noissue sutainable branding and packaging
Compostable & recyclable: There is no excuse to provide plastic within you packaging anymore. Companies such as Noissue can provide an easy automatic solution to sustainable product delivery. It's all the few clicks away and fully customizable for any brand.
Distribution & Logistics: Their distribution network is continuously growing, and it's located in key locations to reduce emissions that provide optimal delivery speed.
Takeaway: We keep seeing plastic being used everywhere for packaging. There are already new laws coming in action to stop that from happening, so it would be a great idea to make the switch and be ready. Preparing for branding and new detailed box for your product can certainly take time, and delaying shipments can be stressful.
Are you going to follow the steps and change the environmental impact of your business?
While people are still discovering this new eco lifestyle, it definitely takes an effort for both customers and businesses to pave way and come up with something new. This doesn't mean we cannot try to do better or adopt practices from the rest. We all must start from somewhere and do our bits, by being transparent and always work on improving our practices to be more sustainable, there is nothing but benefits for everyone involved.