How to differentiate your supplement brand in an oversaturated market
Make your supplement business stand out, build trust and make sales with a memorable brand identity, great storytelling and user experience that converts.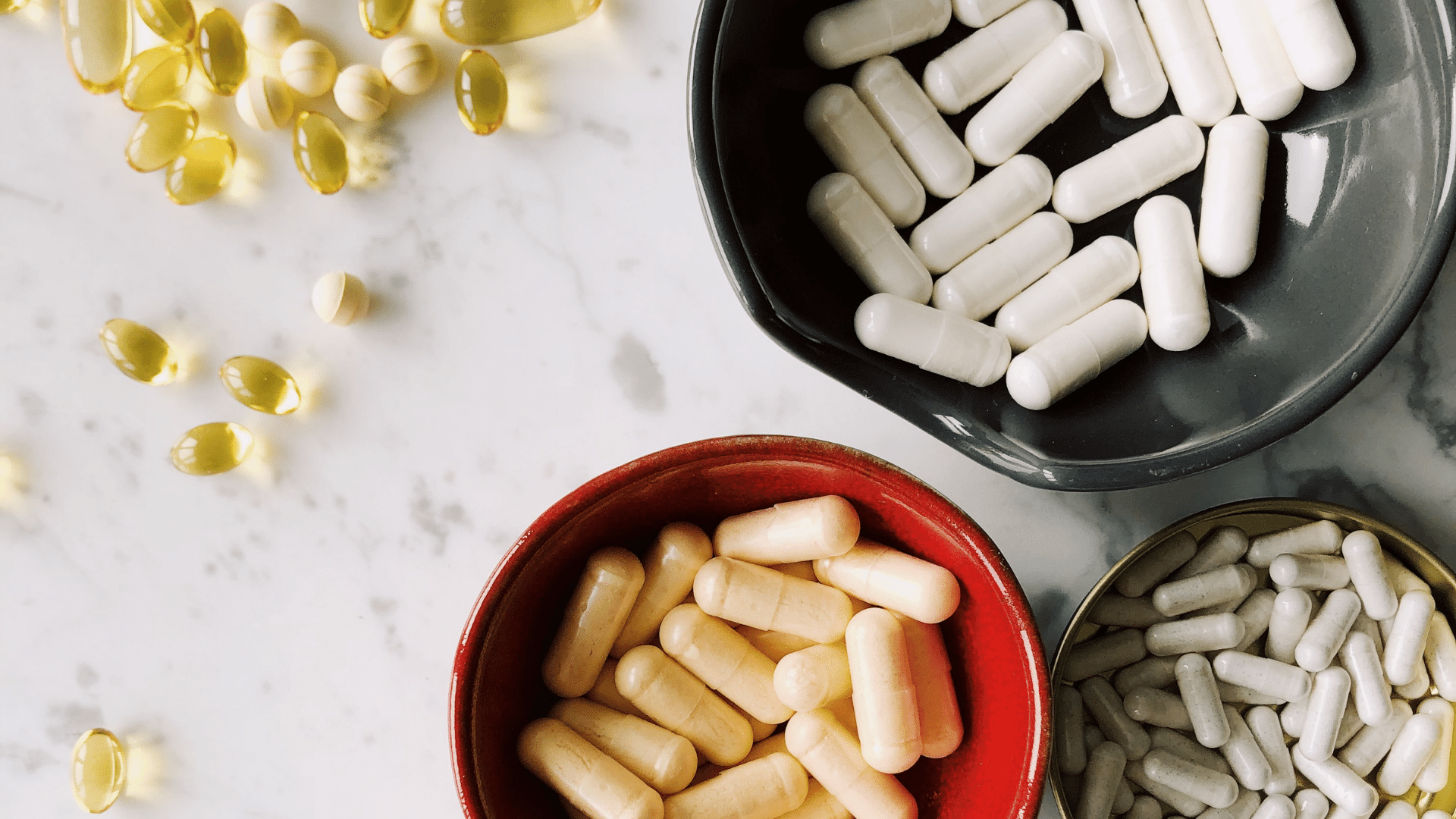 Are you a supplement startup ready to establish yourself in a highly competitive business? Maybe, you are simply looking for new ways to make your supplements stand out. No matter what the case may be, staying on top of the competition can be a hard task to tackle.
2022 is the quintessential time to tap into the highly profitable supplement business. In fact, online vitamin and supplement sales have been growing at 12 percent each year. What's even more impressive? By 2028, the dietary supplements market is projected to generate around 308 billion U.S. dollars worldwide.'
Now that you have a pretty good idea about your brand's true potential, it's time to start focusing on your supplement branding; discover all the ways you can create a memorable brand identity and make your marketing strategy shine.  
How to Make Your Supplement Stand Out in 2022's oversaturated market
Build a strong brand messaging by leveraging the art of storytelling
As we previously established, the industry is huge. The last thing you want is to fall into the online vortex where boring, bland, and plain brands with no personality end up. That's where strategic storytelling and stellar brand messaging come into play. Your supplement branding should be interesting and catchy! Developing a creative identity can help you to stand out to potential customers in your market and appeal to their taste and speak the language of your ideal clients.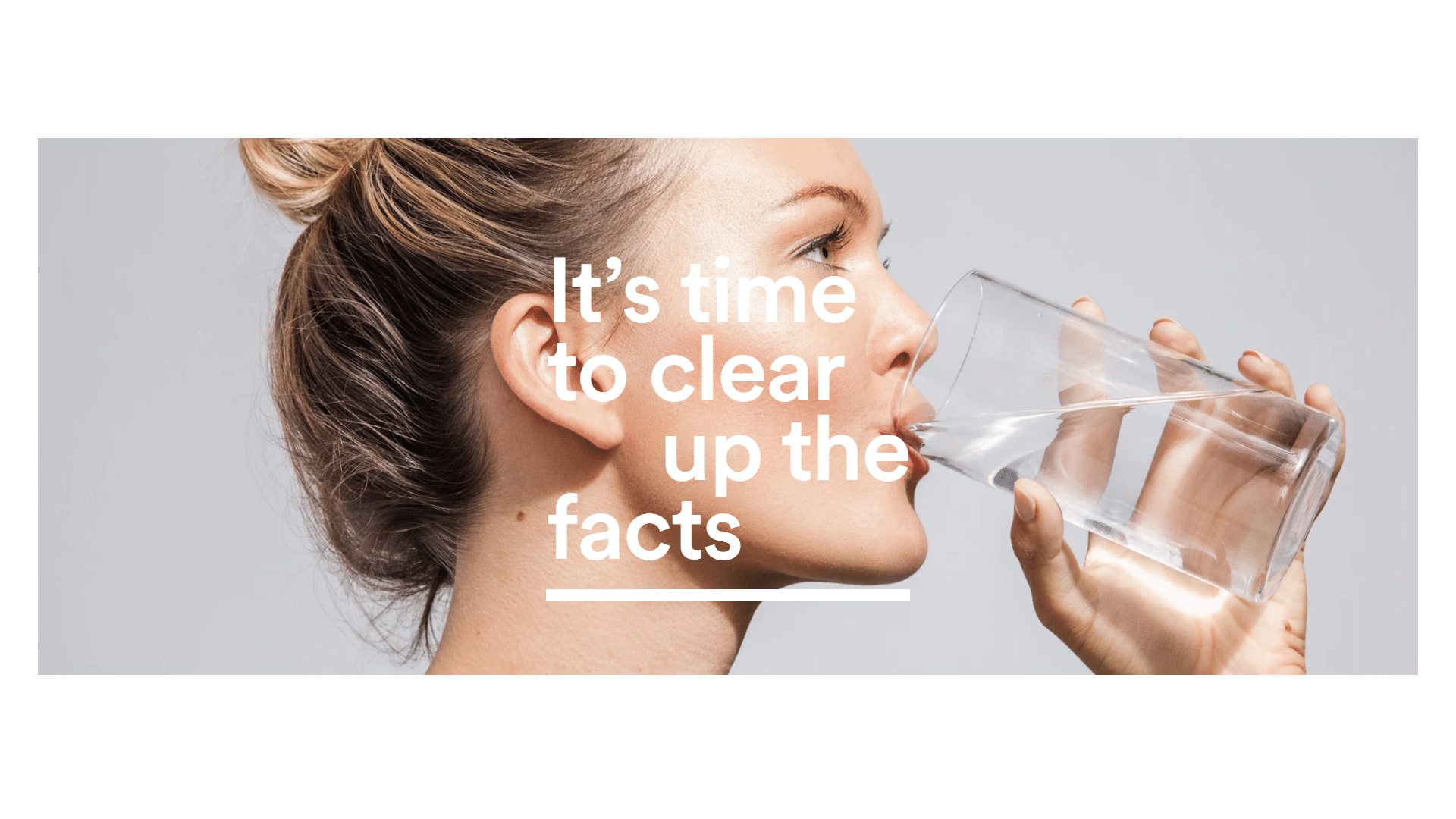 Rituals brand messaging – health essentials
Example: Ritual's stellar brand messaging
Ritual is a great example of what "sticky" brand messaging looks like. Right from the get-go, Ritual addresses one of the most talked-about issues. Are supplements really worth it? They acknowledge the fact that pseudoscience and half-truths are all around us.
They proceed to establish themselves as an authority by "challenging some of the top scientists to reimagine the daily multivitamin for women" and aim to be as transparent as possible. They know the formula of building trust with their new and returning customers (which leads to even more sales). Their supplement branding is approachable, friendly, and authoritative.
Be more personal and give value to your customers
The average American spends around $56 per month on dietary supplements. However, 63% of consumers who shop online agreed that they stop purchasing products and services from companies that provide poorly executed personalization. So what's the best way to make your supplement stand out? Be more personal and give value. Not everyone is a supplement connoisseur. Most people need to feel that a brand cares about their needs more than sales.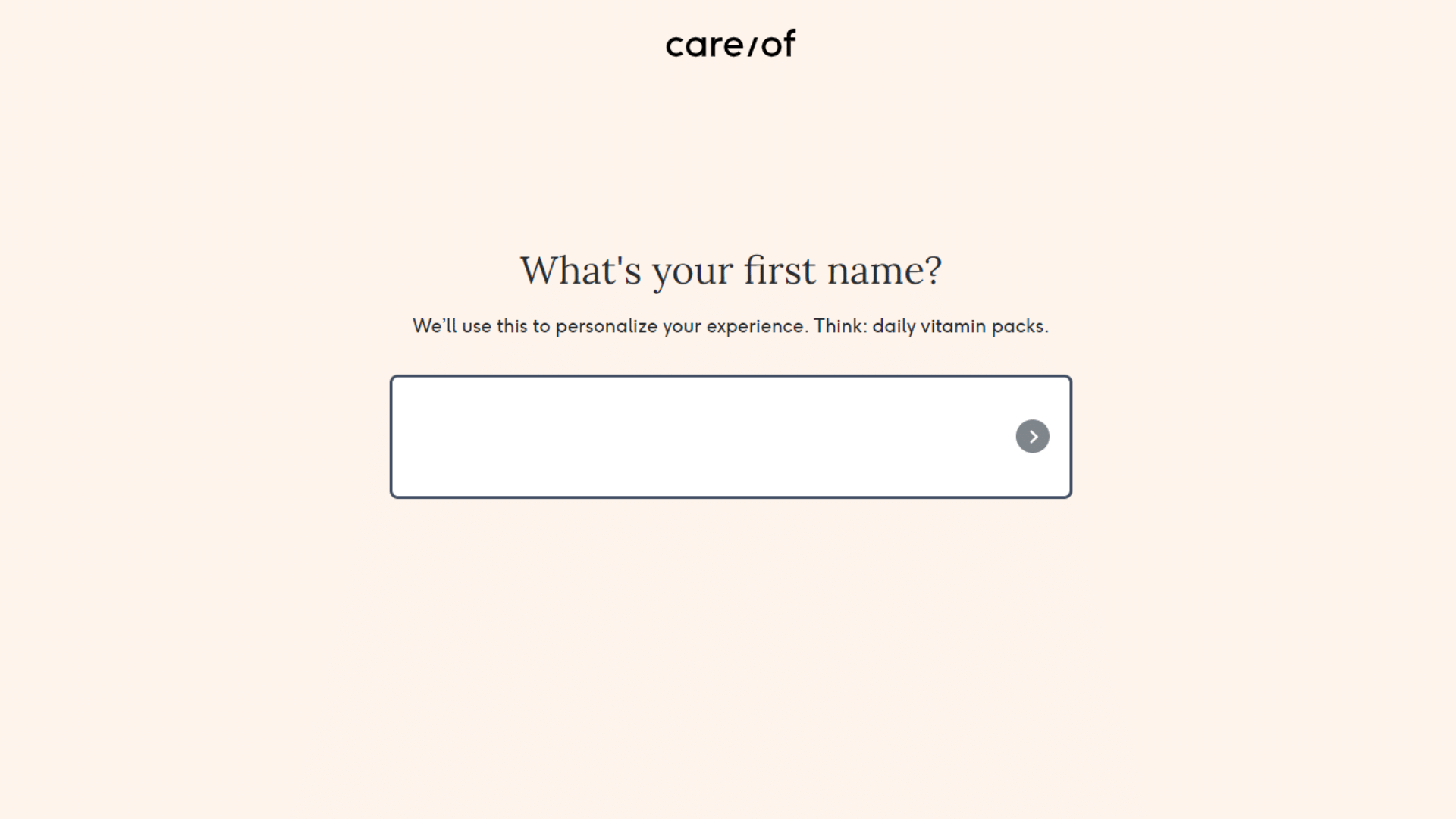 Custom routines for the supplement brand Take Care Of – Quiz
Example: Take Care Of's personalized supplements plan
In the case of Take Care Of, they managed to build trust by providing custom routines. They make it clear that instead of scoring one-time sales, they make it their mission to craft a health plan with vitamins, supplements, and more to help customers feel their best today and support them long-term. They also offer great rewards for people who actually stick to their recommended plans through their app.
You are the expert in the supplement business, so teach your customers
Don't forget that you are the expert and this should absolutely be a core part of every marketing strategy for supplement brands. You want to help clients achieve their goals by providing guidance and motivation around their habits and individual lifestyle. That's a foolproof way of establishing your authority in the field and inspiring them to come back time and time again.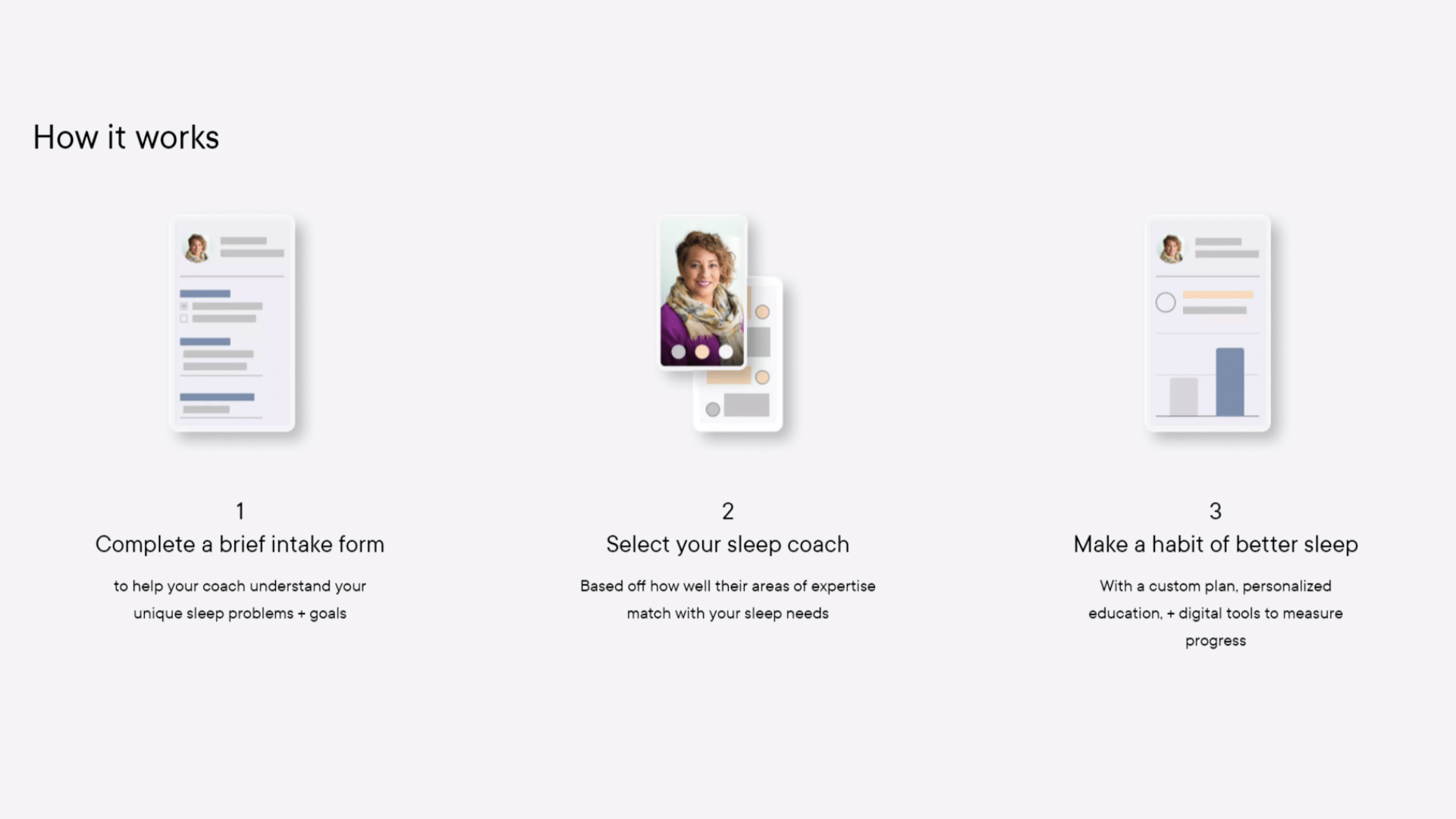 Personal sleep coaching by Proper
Example: Proper's coaching builds trust with their audience
Proper's supplement branding is a fantastic example of how expert coaching can take your business to new heights. The result? 93% of their customers felt sleep coaching was relevant and personalized. Every client's action plan was actually actionable and customers would recommend it to others.
Craft an appealing brand identity for your supplements business
Having a strong brand identity is an important part of your supplement business. You want to build trust and long-term relationships with your ideal customers. After all, you wish to target those who share the same values as you and make it easier for them to choose you over the competition.
Set the right expectations, communicate your business personality, and give the best first impression as soon as a potential customer stumbles upon your website and socials. Consider it as a visual representation of the values and "personality" of your supplement business. Be consistent and get noticed!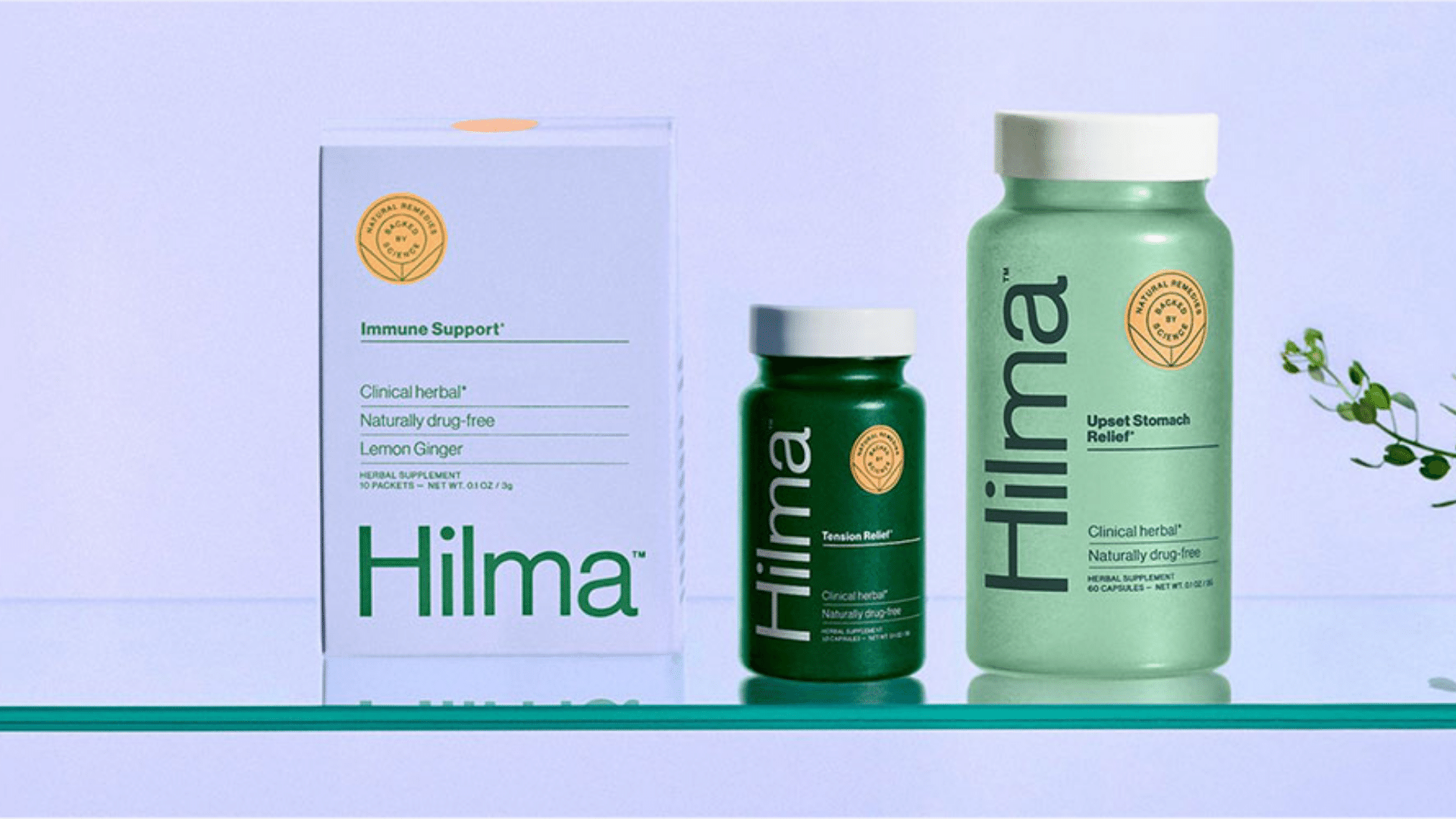 Branding Identity for the natural supplement brand Hilma
Example: Hilma's brand identity
Hilma is a great example of a strong brand identity that creates brand awareness. Their logos, typography, colors, packaging, and messaging are on-point. The result? The combination of visual assets evokes specific feelings in their audience which stay consistent across all marketing materials. Green usually symbolizes nature and the natural world. Red is the color that elicits the strongest reactions and instantly catches the eye. Lavender represents purity, silence, devotion, serenity.
Make your supplements stand out with a seamless ordering process
You've nailed your supplement branding, went all-in with storytelling, and crafted content that actually brings value to the customer. Now, what you need is a seamless ordering process to make your one-time customers come back for more.
In 2022, subscription models are booming! That means that as long as your customers see the value your supplement brand provides for them, they'll continue to pay you for it. Why? Because people love convenience. As a matter of fact, the Subscription industry statistics by McKinsey show that the market generates around $15 billion. Even though the stats vary by industry, most subscription boxes have a profit margin of 40-60%.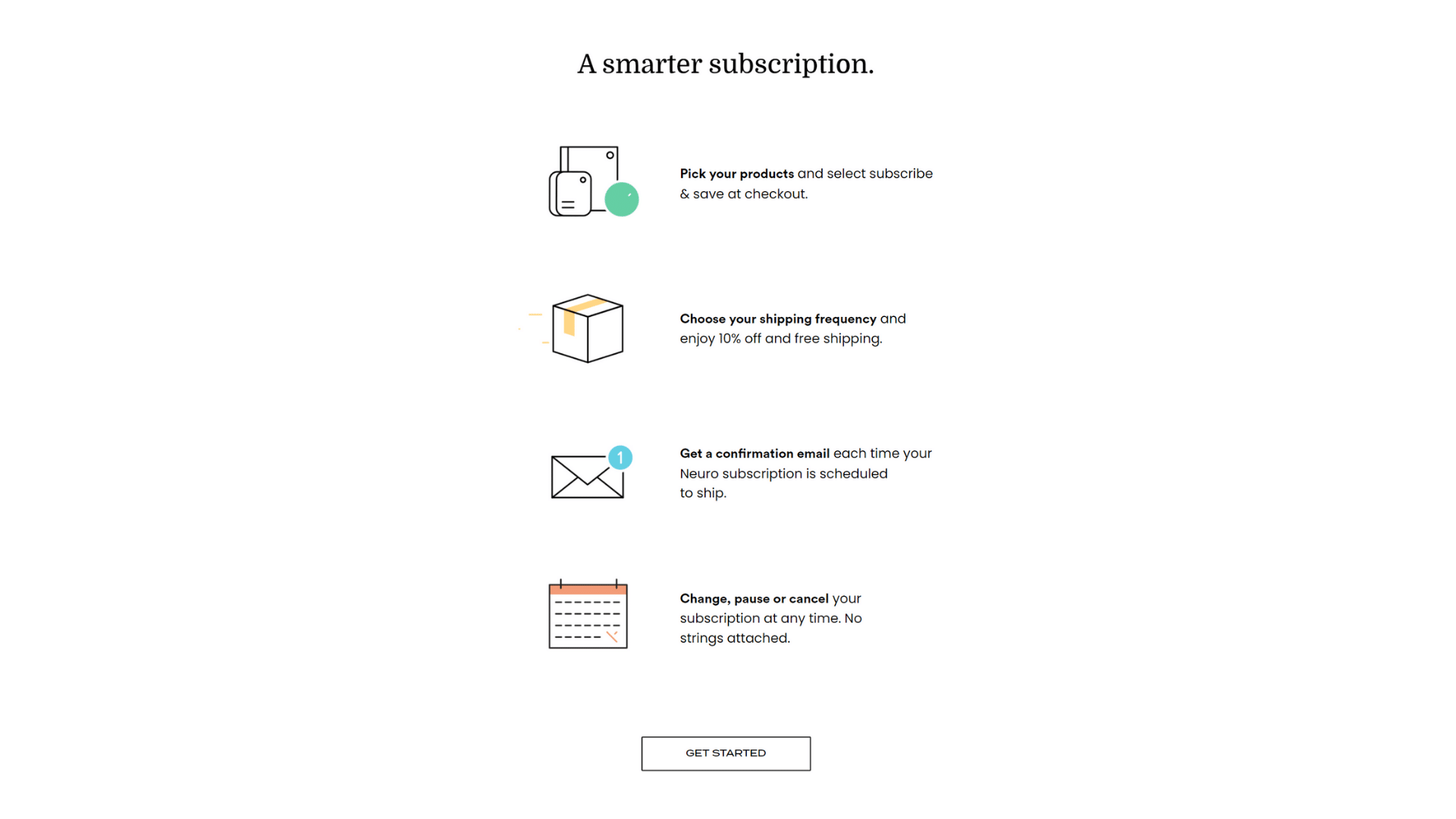 Shopify subscriptions process by Neuro
Example: Neuro's subscription service
For Neuro, monthly subscriptions are all about personalization. Customers can opt for their favorite products and select subscribe. They offer different shipping frequencies as well as give rewards in the form of 10% off and free shipping.
Focus on your supplement business website's user experience
You want to make your supplement business stand out, and that includes offering an amazing user experience to every potential and returning customer. Remember, your website is your best 24-hours salesman - so make sure to give it the royal treatment.
User experience is all about the customer's journey. This includes the organized hierarchy of all the pages and subpages, overall site structure, visual storytelling, and the site's speed.
But why is user experience so important for your supplement business?
Better UX design could yield conversion rates of up to 400% (Forrester)
88% of online shoppers say they wouldn't return to a website after having a bad user experience (Amazon Web Services)
53% of the time, visitors to mobile sites leave a page that takes more than three seconds to load (Think With Google)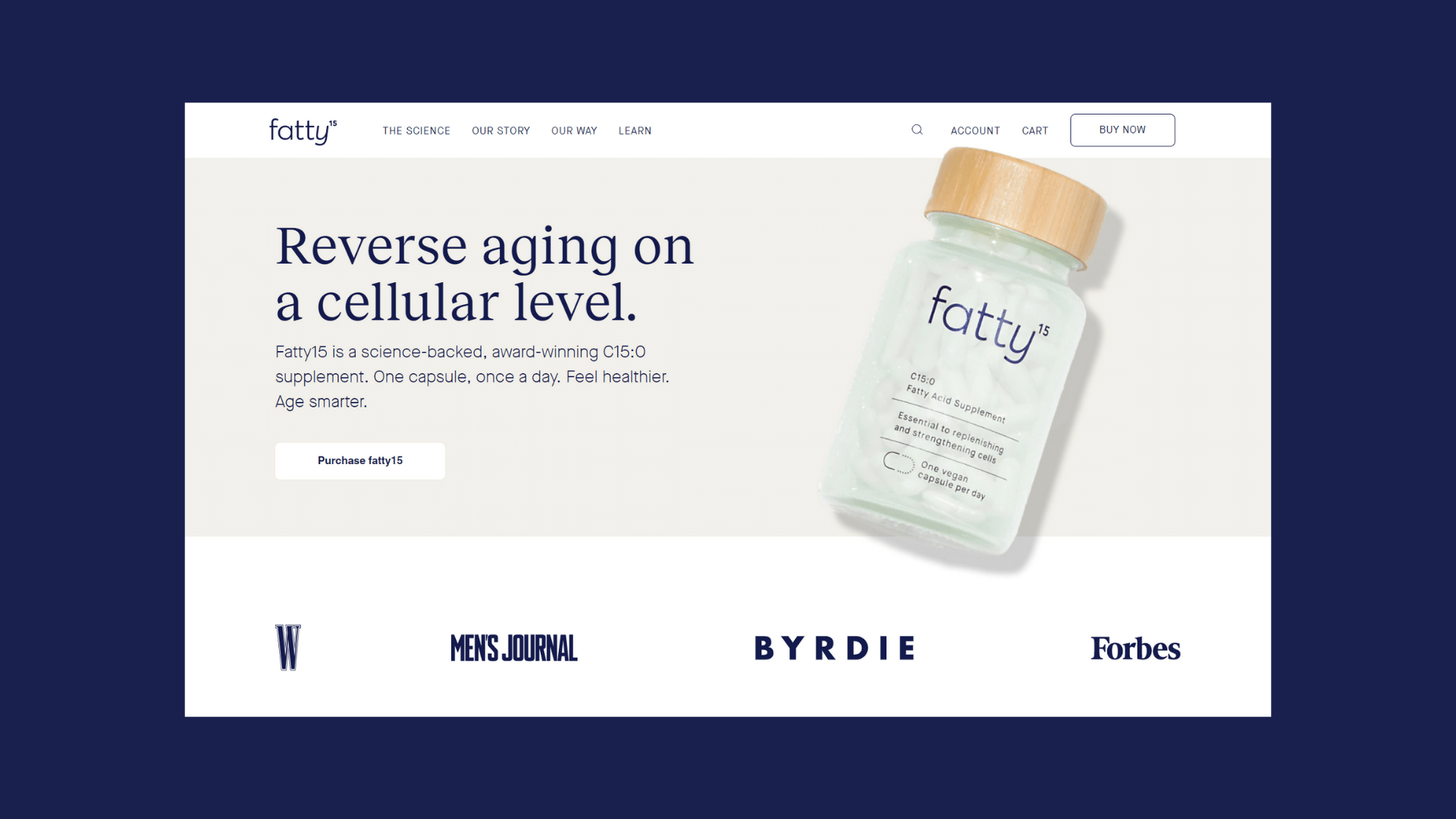 Website UX example for the supplement brand Fatty15
Example: Fatty15's excellent user experience
Take Fatty15's amazing user experience for example. They managed to create a seamless customer journey from the moment you land on the website. Their storytelling, distinctive visual elements, easy-to-navigate site, and strategically-placed assets make it appealing to their ideal costumes.
Expand and do strategic partnerships
A successful marketing strategy for supplement brands almost always includes strategic partnerships with like-minded businesses that share the same values. A successful brand partnership can introduce you to a new audience, enhance your reputation, build trust, lead to more sales and strengthen your bond with your existing customer base. It's fun, creative, and highly rewarding.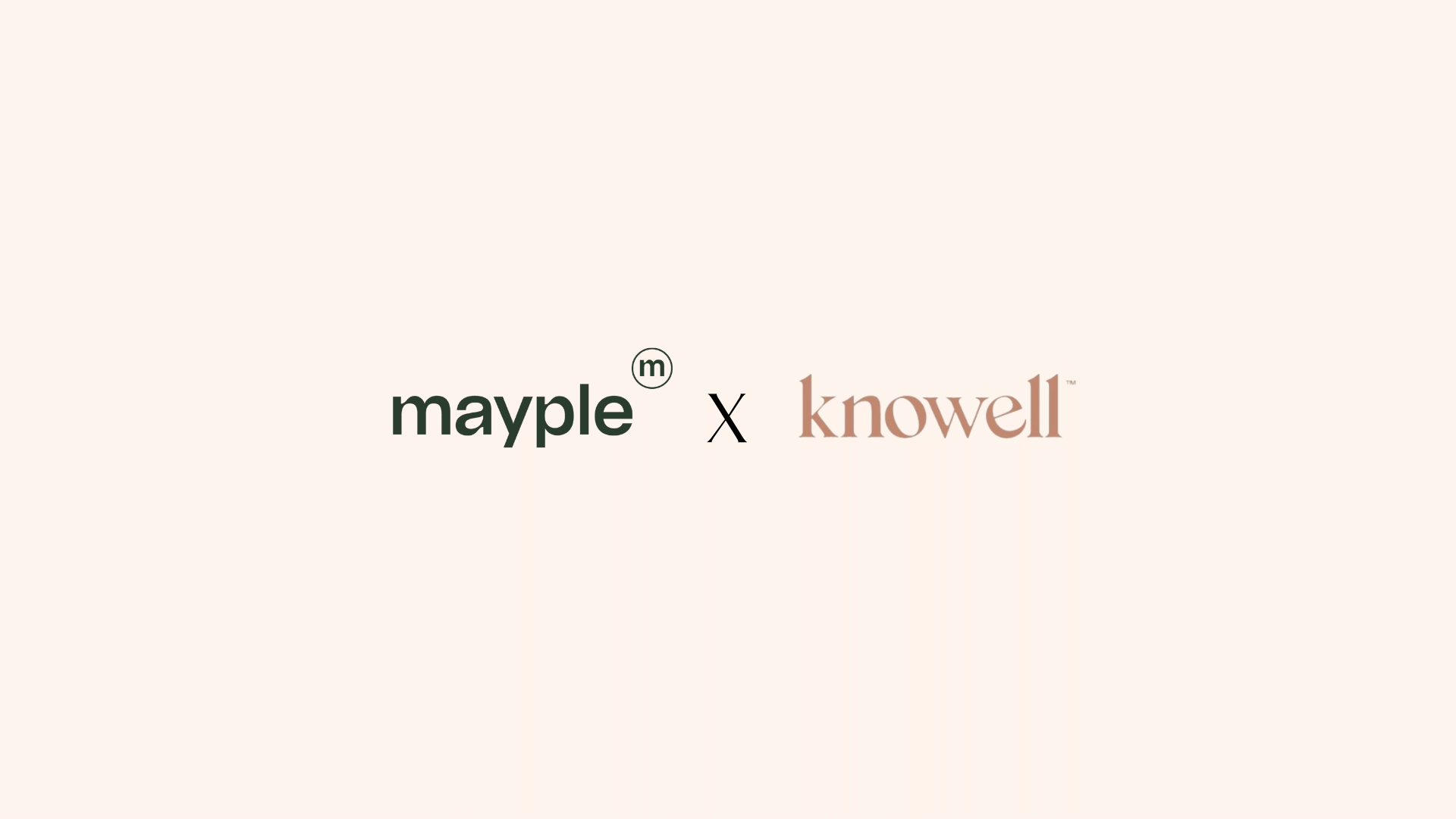 Partnership between the health brands Mayple and Knowell
Example: Mayple's x Knowell successful collaboration
Mayple and Knowell, for example, joined forces to share common values. Both businesses focus on transparent products for customers' well-being that actually works. Mayple is a go to destination to discover unique brands and Knowell's supplements brand that aims to help treat the leading cause of hormonal imbalances. It's a branding match made in heaven.
Time to Make Your Supplement Stand Out and take your brand to the next level
Sure, the supplement business is saturated with more and more brands jumping on the bandwagon each year. That alone is a fantastic reason to do your best and rise above the competition with a strong brand identity, impactful storytelling, insightful advice, and personalized services.
Remember, a seamless eCommerce ordering process for your customers combined with an amazing user experience and a great marketing strategy for supplement brands are as important as your brand messaging and products!