How Much Does It Cost To Design and Build A New Website?
Let us walk you through the cost associated with developing a new website along with some average costs for different kinds of websites.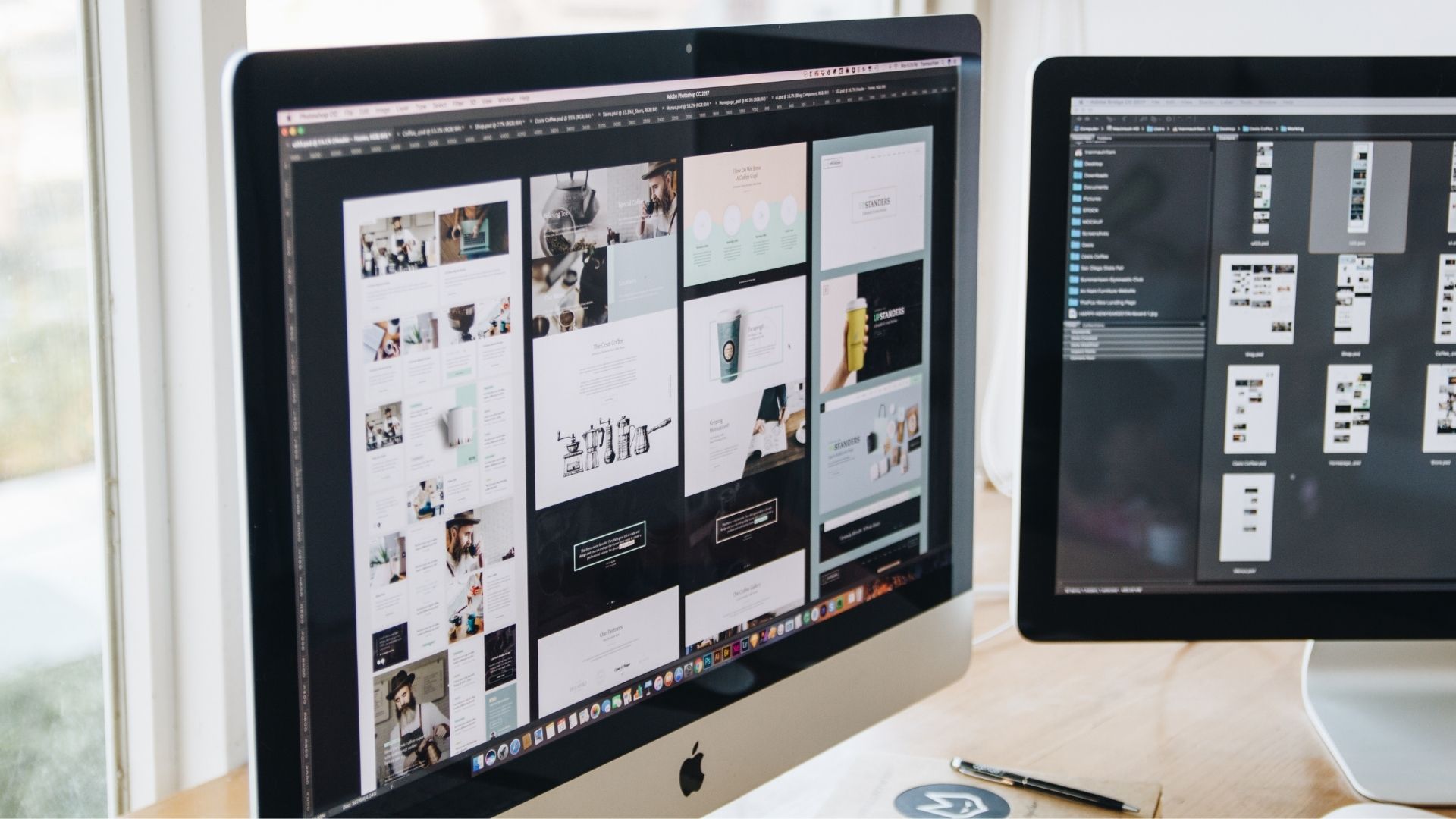 Websites have quickly become a core business asset. They're a storefront, an introduction, a sales pitch—essentially whatever you need them to be!
So, how much does it cost to design and build a website for yourself?
As you'll see, the answer to this question is surprisingly complicated. It depends on the development route you take, the scope of your project, and your willingness to compromise.
The Saikai team will be walking you through the cost associated with developing a website along with some average costs for different kinds of websites. By the end, you'll hopefully be able to make more informed decisions as you embark on your development journey.
Let's get started"
What type of website do you need?
The type of website you need will largely depend on the business or project you're creating the website for. While there are tons of website archetypes out there, most website tend to fall into one of four categories:
Basic Websites
Basic website is an umbrella term used to describe websites that don't require much advanced functionality in order to be successful. Examples of basic websites include:
Portfolio Websites
Personal Websites
Standalone Landing Pages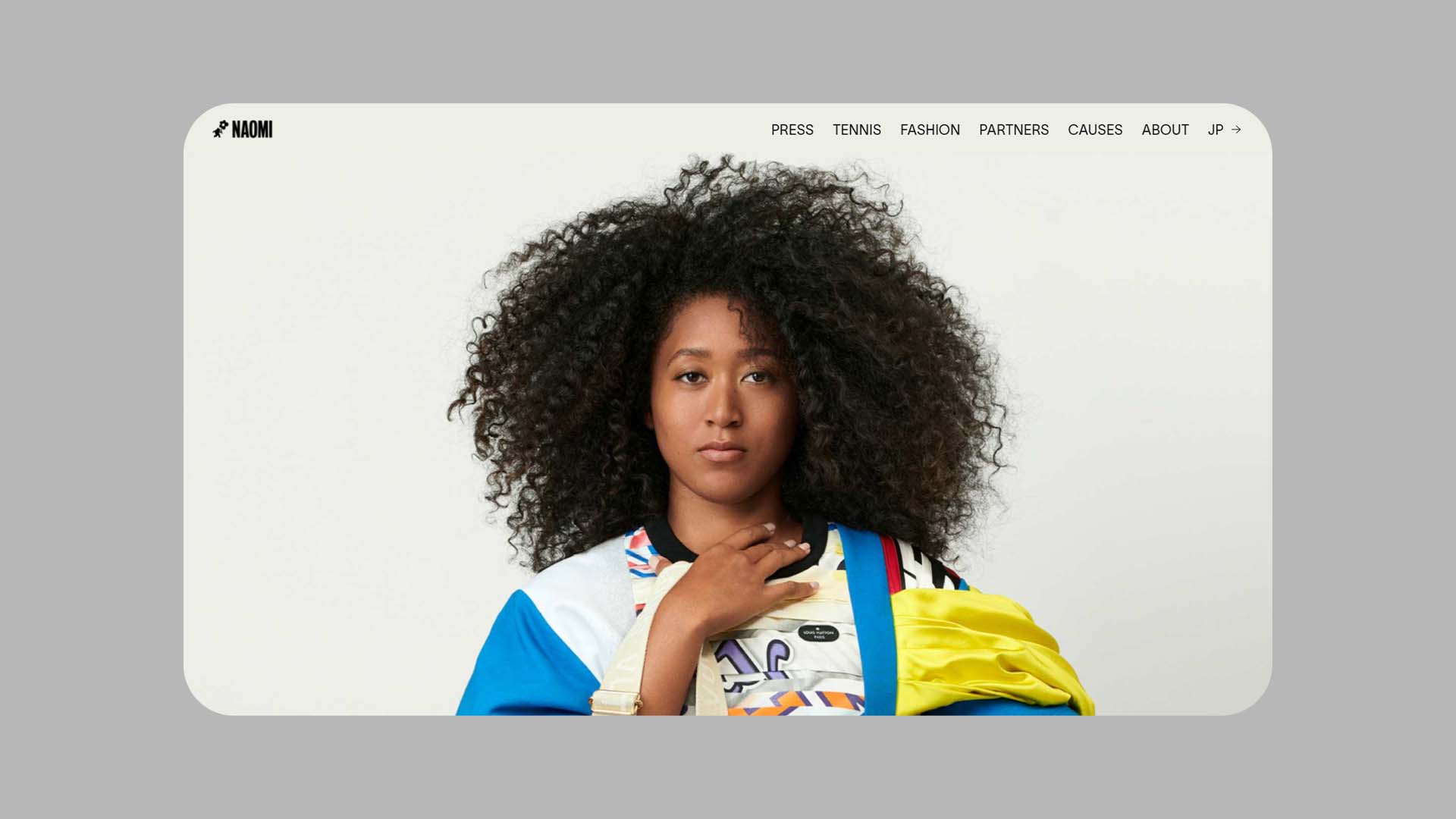 Naomi Osaka's Personal Website Example
Generally, basic websites consist of between 1 and 5 pages. While they lack many of the advanced features found on other websites, basic websites still frequently find creative ways to display content (e.g., slideshows, galleries, dynamic elements, etc.).
B2B / Service Websites
Small business websites are for businesses that want to start advertising their products or services online. Typically, these websites have between 5 and 20 pages.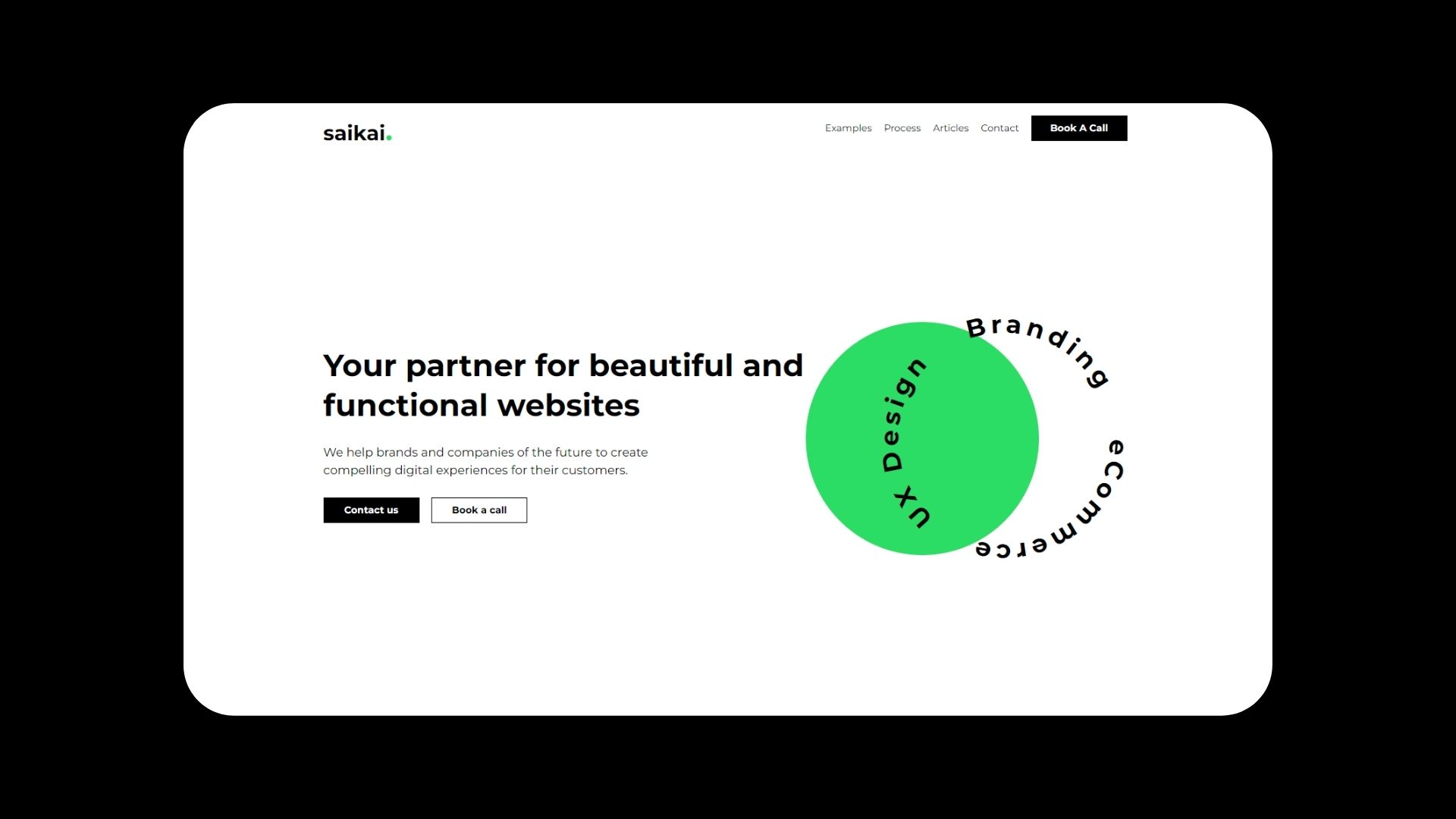 Saikai Agency Website Example
While small business websites usually have more pages than basic websites, they aren't significantly more complicated to create. These websites typically use standard elements like images, videos, and text to serve as advertisements for a product or service.
eCommerce Websites
eCommerce websites are online stores that allow customers to purchase products or services directly from the website. eCommerce websites typically have 20+ pages, depending on quantity of products. Many include features like a shopping cart, payment gateway integration, policies, and account setup.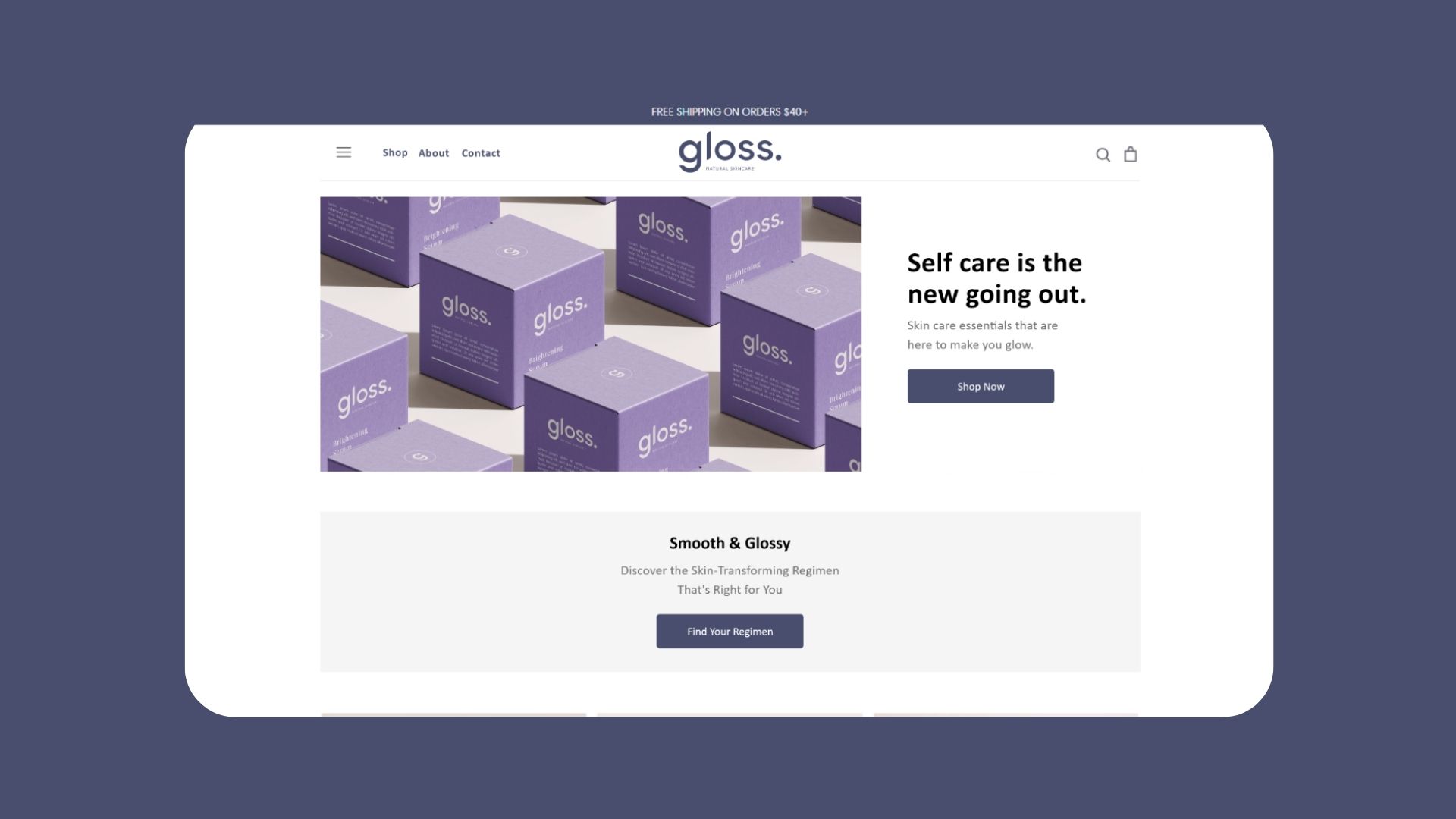 Gloss Skincare eCommere Website Example
The more advanced functionality required of eCommerce websites comes at a higher cost to the creator. For example specific filtering, animations, subscription options or description graphics.
Database-Driven Websites
Database-driven websites are websites that store the data of users in centralized databases and recall that data when a user logs in. Common examples of database drive websites include:
SaaS Websites: Integrations, Accounting, Payments, CRM, Email, etc.
Finance Websites: Banks, stockbrokers, cryptocurrency exchanges, etc.
Medical Websites: Doctor's offices, hospitals, patient portals, etc.
Higher Education Websites: Colleges, universities, secondary schools, etc.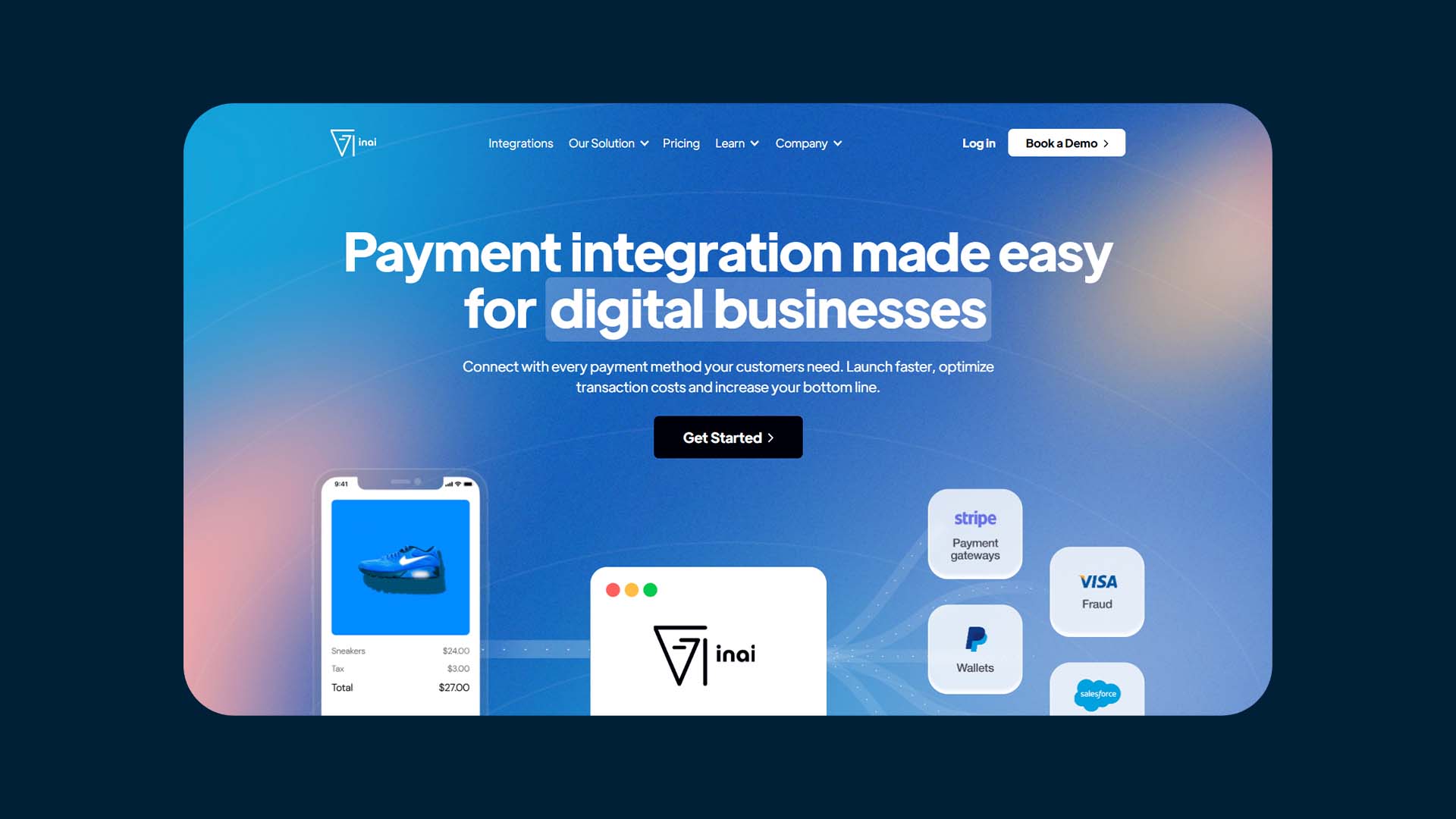 Inai Saas Website Example
This allows for advanced features and functionality like search, user registration, advanced security protocols, and dynamic content generation. Database-driven websites tend to have a wide range of pages.
What is included in the cost of developing a website?
Within the umbrella of web development, there are three main areas that your budget will cover:
Research and Planning
Design
Development
Let's cover each of these areas in a bit more depth!
Research and Planning
Research and planning is designed to help you determine your website's goals, target audience, and overall structure, the research and planning stage is important for ensuring your website is set up for success.
This stage usually includes:
Competitor Analysis: Competitor analysis is the process of studying your competition to see what kinds of strategies and tactics they're using, what's working for them, and what could be improved.
Audience Research: Audience research helps you identify your target market's needs, wants, and demographics.
SEO Research: SEO research is the process of investigating which keywords and search queries your target market is using to find websites like yours.
Usage Research: Sites like Alexa and Google Trends can be used to understand how your website will be used.
While some web development agencies offer research and planning as part of their service, this isn't universal. Depending on whom you choose to develop the website, you might have to outsource your research to a third party or take it on in-house.
Design
Once you have a good understanding of your website goals, it's time to create a design for your website that meets the needs of both your target audience and your business. A good designer will help you create a custom design that not only looks great, but also functions well and achieves all of your desired goals.
This stage usually includes:
Mood Boards: Mood boards are visual representations of the feel you're trying to achieve with your website. They might include reference websites, images, color swatches, or descriptors.
Wireframes: Wireframes are essentially demo sites that allow you to visualize what the final product could look like absent of most or all core functionality.
UX/UI Design: UX/UI design is the process of designing how a user will interact with your website. This includes everything from the layout and structure of pages to the way buttons and menus are styled.
Design is a core service offered by web development agencies and freelancers. Websites are inherently visual, and that means design is crucial for achieving website objectives.
The cost of having a website designed can range from free (templates) to upwards of $20,000 depending on the size of your business, the web development agencies policies, and the scope of the project.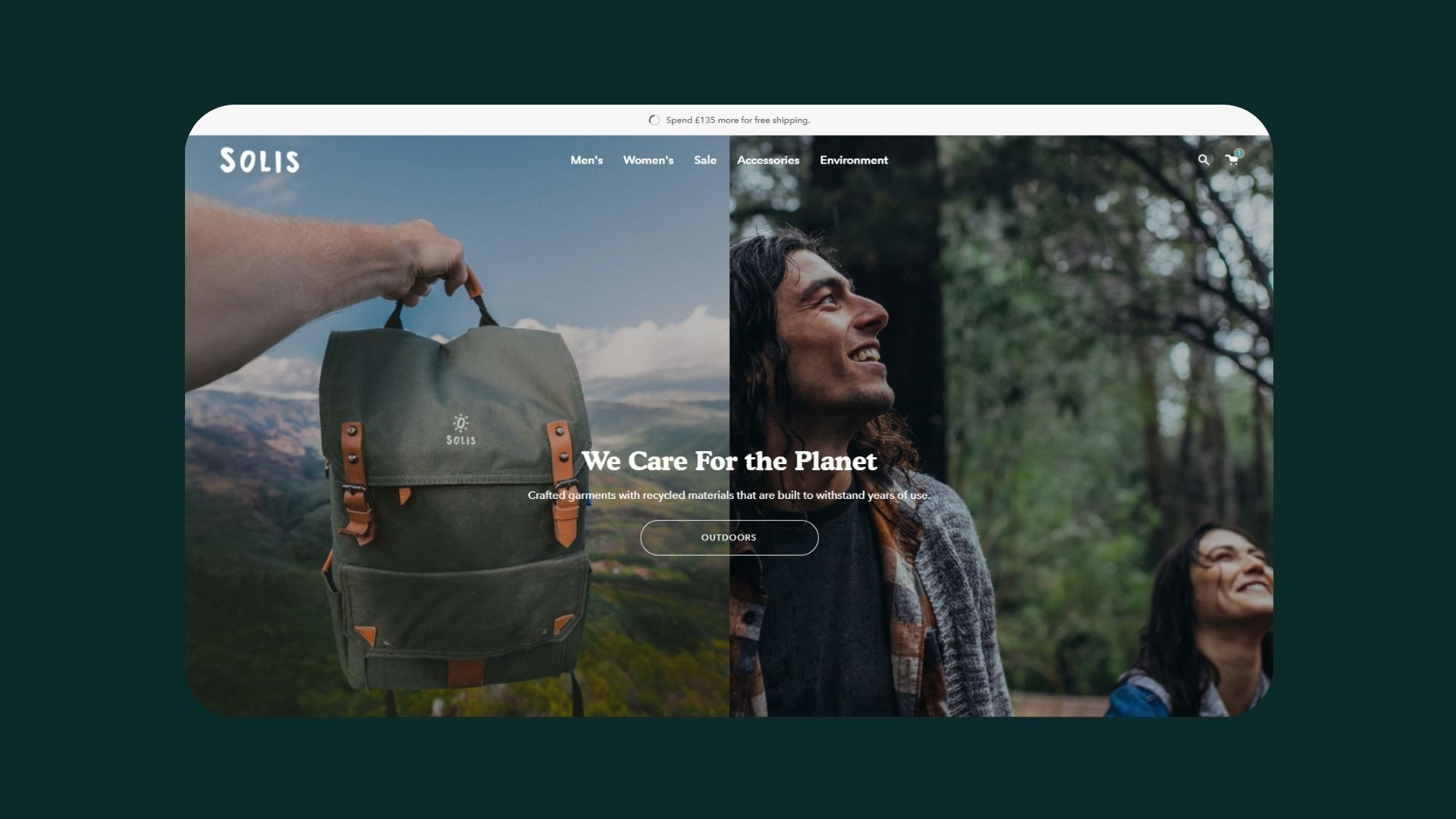 Solis Clothing eCommerce Website Example
Development
Once you have a finalized design, it's time to start development! Development is the process of turning your designs into a functioning website that meets all your business objectives.
This stage includes things like:
Coding: Coding is the foundation of every website. This can be a major expense—especially if you're looking for non-standard features.
Testing: Website features often don't work as intended right off the bat. That's why it's so important to test and retest them.
Optimization: Slow websites scare users away. As part of the development process, your website will need to be optimized for speed.
Plugin Integration: If you'll be using any plugins in tandem with your website, these will likely need to be integrated by the developer you're working with.
The cost of web development can start as low as $50 on a freelancing service like Fiverr. However, that old saying "you get what you pay for" is especially true when it comes to development. If you need a website with complex features and deep functionality, you can expect to pay considerably more.
At the other end of the spectrum, a reputable web development agency might charge over $100,000 for a complex, database-drive website. The average cost of a website falls somewhere between these two extremes, depending on the features and functionality you need.
What is the average costs of developing a website?
As this article has hopefully shown, the range in website types and development choices makes it impossible to give a neat estimate. However, if we narrow the question down to specifics kinds of websites, it becomes much easier.
Here's a table with the average cost of development (plus the time to develop) for a number of common website archetypes:
Portfolio website - $2.000+ / 2-3 weeks
eCommerce website development - $3.000+ / 1 month
SaaS and Corporate website development - $5.000+ / 1-2 months
Custom coded website - $10.000+ / 2-3 months
Do you really need to go with a fully custom coded website?
Often, people feel pressured to go big when it comes to web development. They want dynamic, responsive pages. They want custom features. They want unique design. These aims are all well and good, but the fact of the matter is that they might not be the best investment for you—at the moment, at least. Not every website needs to be fully custom. Many fairly large websites do just fine for themselves with basic templates and cut-and-paste code.
With that said, a fully custom coded website offers you with tons of flexibility when it comes to making small adjustments that improve the experiences of your users and help you achieve your business objectives.
Bottom Line
Designing and building a website can be an expensive process, but the cost will vary depending on the type of website you want to create. In this article, we've looked at different kinds of websites and broken down the cost of each into three sections: research and planning, design, and development.
Now that you know how much it costs to design and build a website, you can start planning your budget and getting the process started! For help, feel free to reach out to the Saikai development team.