How To Create A Skincare Routine Quiz For Your Website?
Do you want to build a skincare routine quiz for your website with eCommerce product recommendations? Here's how to create a personalized experience.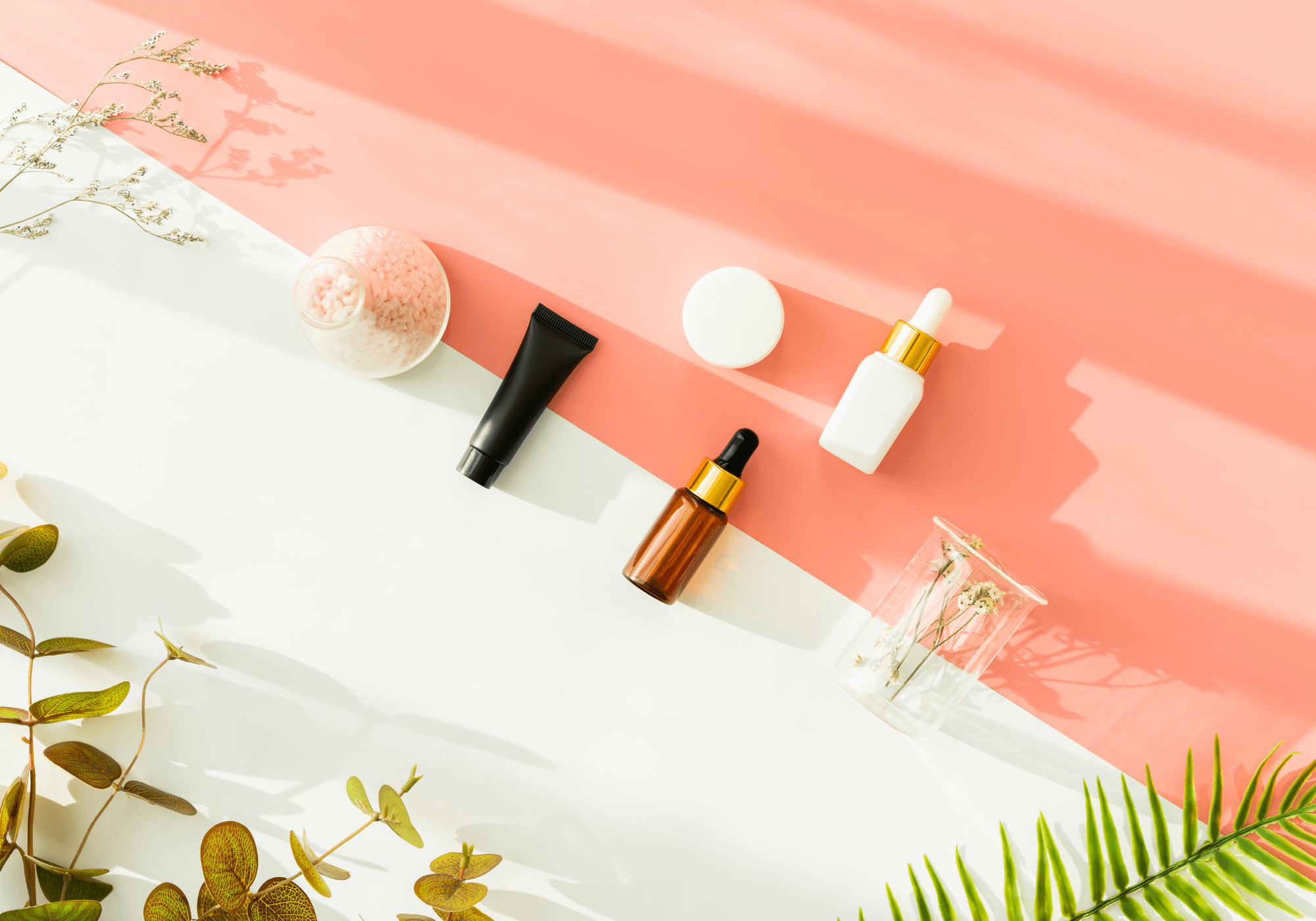 Seems like every beauty connoisseur has been totally smitten with personalized skincare routine quizzes, but why? Over the past few years, more and more brands are jumping on the personalization bandwagon that Spotify, Netflix, and even Amazon so cleverly introduced. At first glance, it's a bit strange to compare major streaming services with eCommerce product recommendation quizzes, but in reality, these two are tightly linked.
Clients all over the world are getting pampered with personalization every single day - and they expect the same experience from pretty much every industry. The tailored experience of a personalized skincare routine quiz, in particular, can absolutely take a business to new heights.
In fact, 71% of consumers feel frustrated when a shopping experience is impersonal. What's even more impressive? 72% of consumers say they only engage with personalized messaging - which means that your email marketing can also get a huge boost.
If you still aren't sure whether or not this is the next right step for your online business, here are a few reasons why personalized skincare quizzes are important.
Why You Need To Build A Skincare Routine Quiz With Product Recommendations For Your Ecommerce Website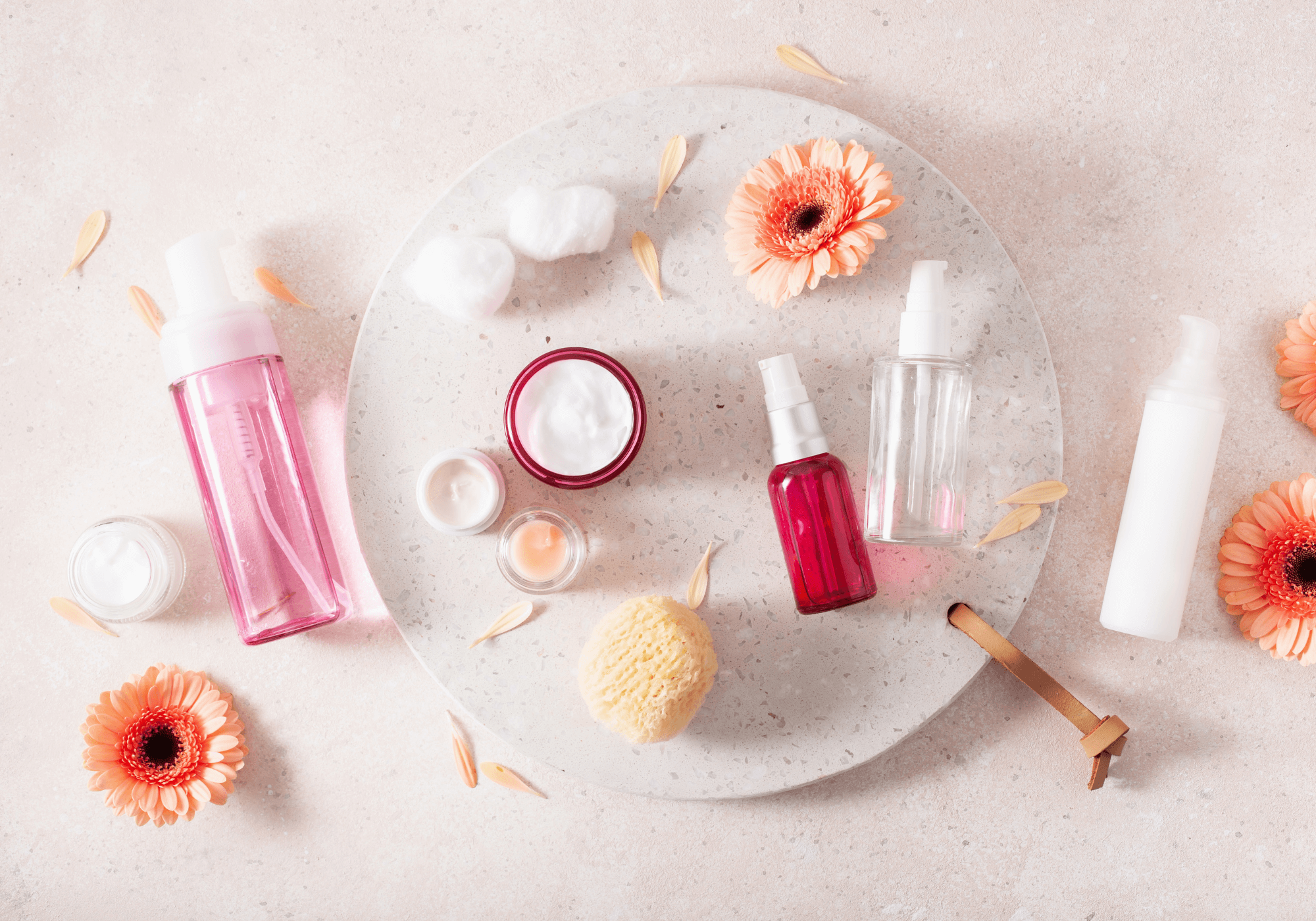 Quizzes offer personalized skincare routines
When it comes to our skincare regimen, personalization is the key. Every skin is different, and thus, we are all looking for something specific that caters to our own, individual needs. With the help of a personalized skincare quiz, customers can get specific product recommendations catered to their own texture, skin type, issues, or even preferences and future goals.
ECommerce product recommendation quizzes drive 80% of consumers to actually make a purchase when provided with something completely à la carte.
Personalized skincare quizzes help collect data for use cases
Another reason why personalized skincare quiz options are important is that they allow brands to collect much-needed data. Through eCommerce product recommendation quizzes, companies can get a clear picture of what their ideal customers are looking for, which are the most prominent issues they face, and how to market their products accordingly. In fact, a striking 83% of consumers are willing to share their data to create a more personalized experience.
With a skincare routine quiz, it's easier to find problem specific products
When you are freely browsing the internet for something very specific, all you need is that special something that will offer you a solution to a specific problem. That's exactly why personalized skincare routine quizzes are hailed as the ultimate solution to customers' issues. They might be on the hunt for certain ingredients and formulas to co-exist in harmony with their already trusted skin products. That's where a product recommendation quiz comes into play.
Thanks to eCommerce product recommendation quizzes and personalized shopping cart recommendations 92% of shoppers got were influenced to buy specific products.
How To Build A Personalized Skincare Routine Quiz For Your Website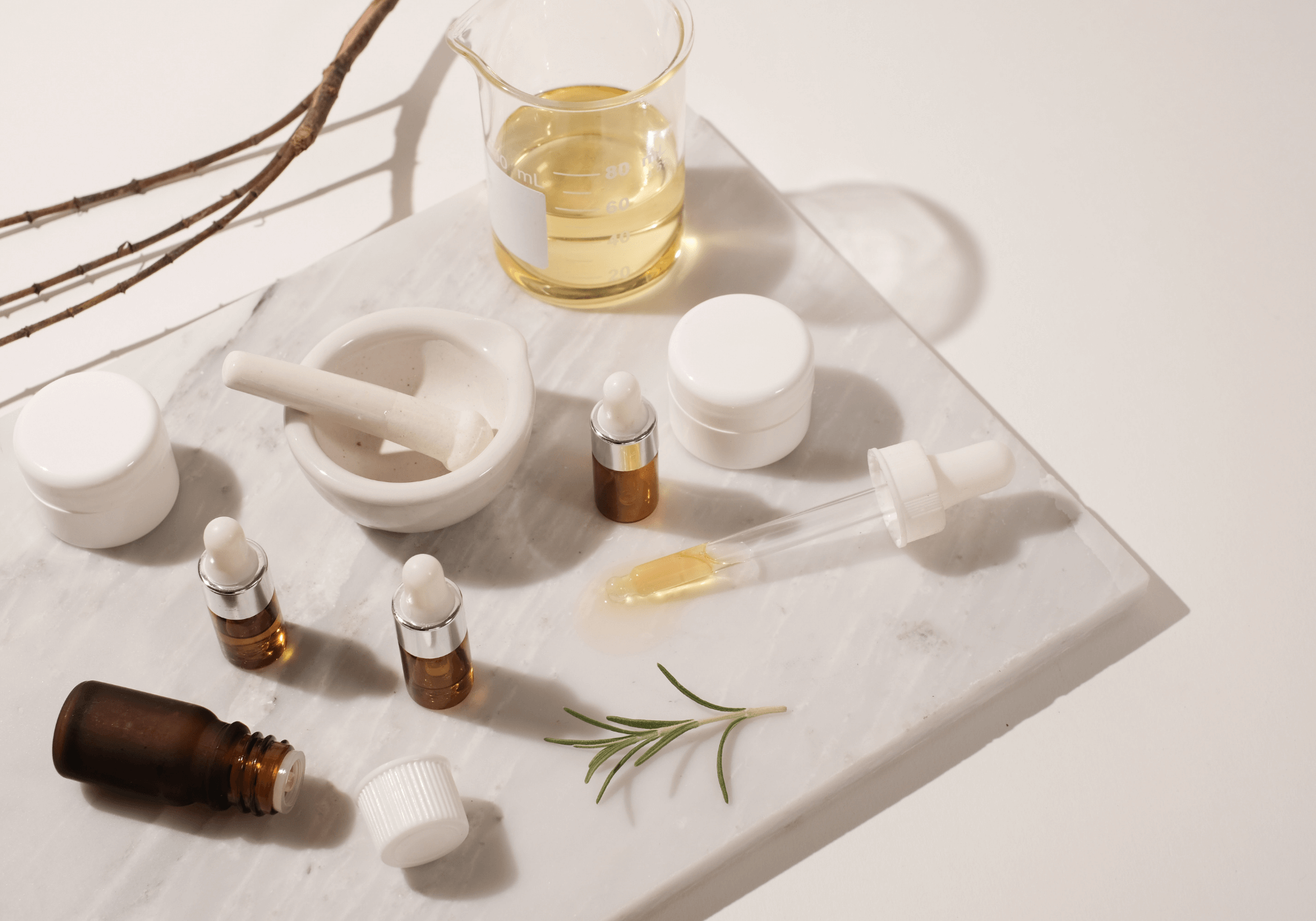 If you are new to the whole idea of creating a skincare routine quiz, the platforms below will make the entire process of creating eCommerce product recommendation quizzes a breeze.  
Built a free personalized skincare quiz with Revenuehunt
There are many examples out there that can help you create the ultimate personalized shopping experience. If you are a small business, Revenuehunt is the ideal option. This free eCommerce quiz maker is available on multiple eCommerce platforms like Shopify, WooCommerce, and many others.
Of course, it does come with some limits. You can collect up to 100 responses per month and offer options for up to 500 product variants in-store. However, many customized quiz design themes and beautiful dynamic results pages are available for you to choose from. All and all, this is a great entry point if you are starting your online business.
Create a personalized skincare quiz with Typeform for a set monthly price
Typeform is the best paid quiz maker available even though it does also have a free version. If you decide to opt for the premium (business) package to create eCommerce product recommendation quizzes, you can collect up to 50.000 responses. The Basic and Plus package come with up to 750 and 2.500 responses respectively. No matter your choice, Typeform is a very user-friendly quiz maker that can easily be embedded on your website.
Custom Coded skincare routine quiz
Custom coded eCommerce product recommendation quizzes are by far everyone's favorite, but they do come at a cost. Since they are built from scratch to meet your own needs, it takes the most resources and time to create. But when you have great developers, you will be able to customize it over and over again after the initial coding. So it's safe to say that it will pay itself off in the long term by avoiding monthly fees. Not to mention that you'll be able to make edits by yourself easily.   Do you want to get a glimpse of how a personalized skincare routine quiz can make attract new customers, lead to more sales and build long-term trust? Take a look at the best eCommerce product recommendation quizzes below.
8 Skincare Brand Examples That Use Personalized Skincare Quizzes
Hers specializes in women's "healthcare that feels like self-care." The brand has pinpointed one of the most prominent problems women have to face: hair loss. That's why they created a custom-coded eCommerce product recommendation quiz to help fight hair loss with science. The quiz is easily accessible from the main banner and includes questions about hair types, thickness, top hair concerns, and more.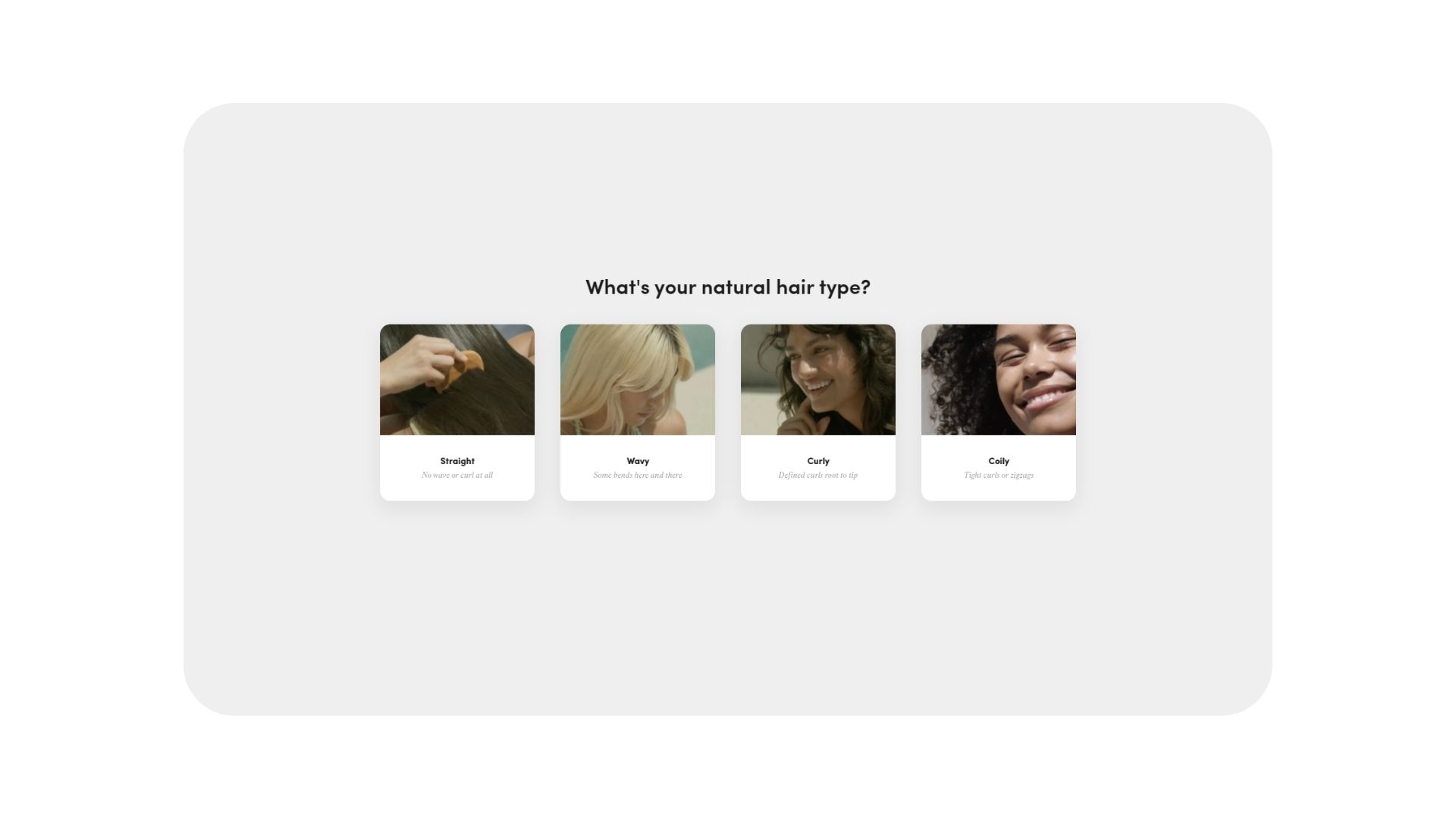 Facetory is the e-home of some of the best clean and affordable skincare formulas. With the help of their "What's Your Face Story" quiz, customers can get a better understanding of their skin type and then opt for the best products to tackle their skin concerns. You have to scroll down a bit to find it, but once you stumble across it, you will get to answer everything about your age, gender, race, T-Zones, etc.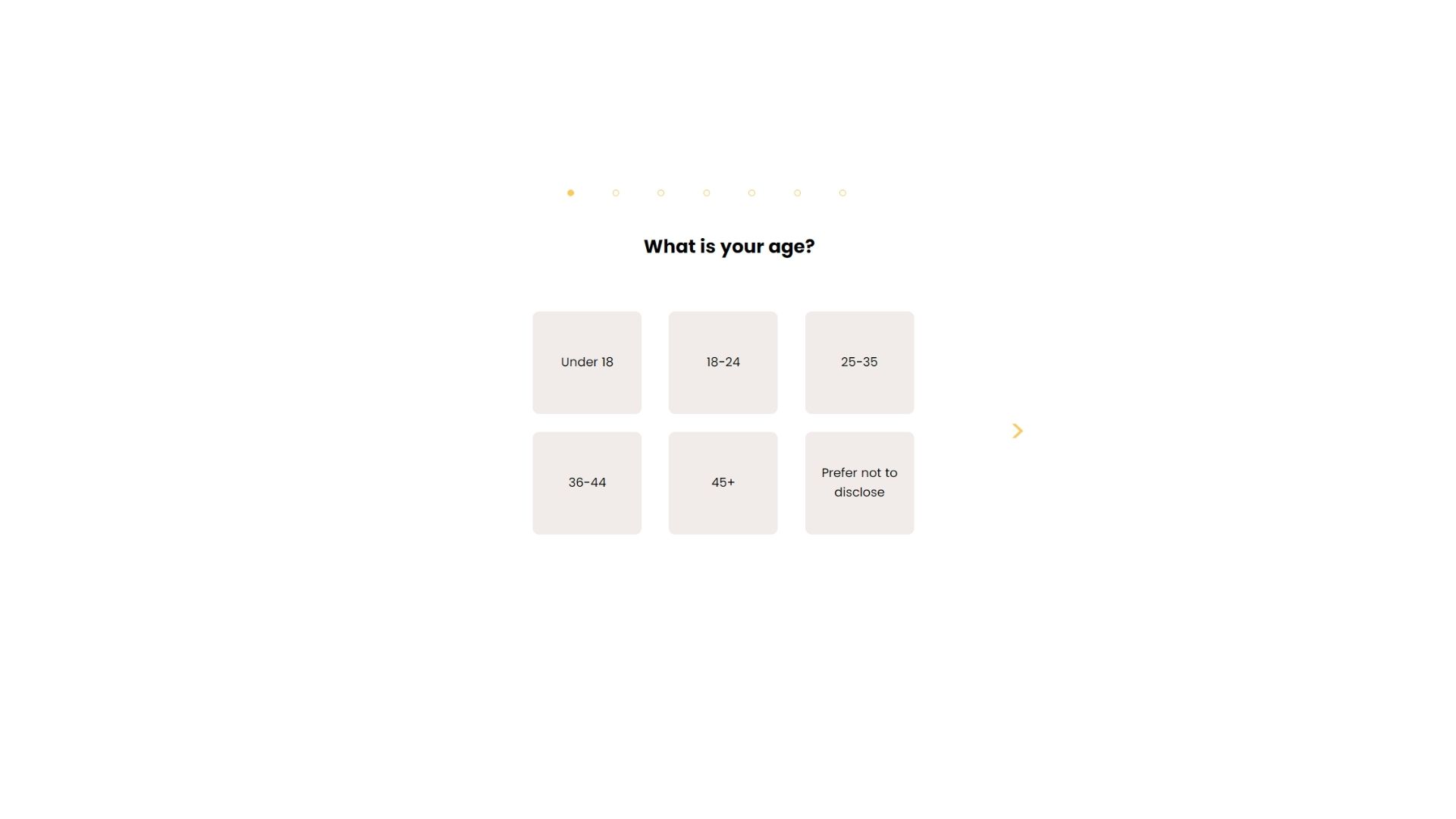 Bushbalm's personalized skincare routine quiz offers some much-needed help with finding the best products for your skin and routine. To battle ingrown hairs, dark spots, razor burns, and everything in between, the brand has selected specific questions such as what are your current skin concerns, what areas would you like to target with your body care routine, and more. The product recommendation quiz can be found at the top of the page, in the header navigation.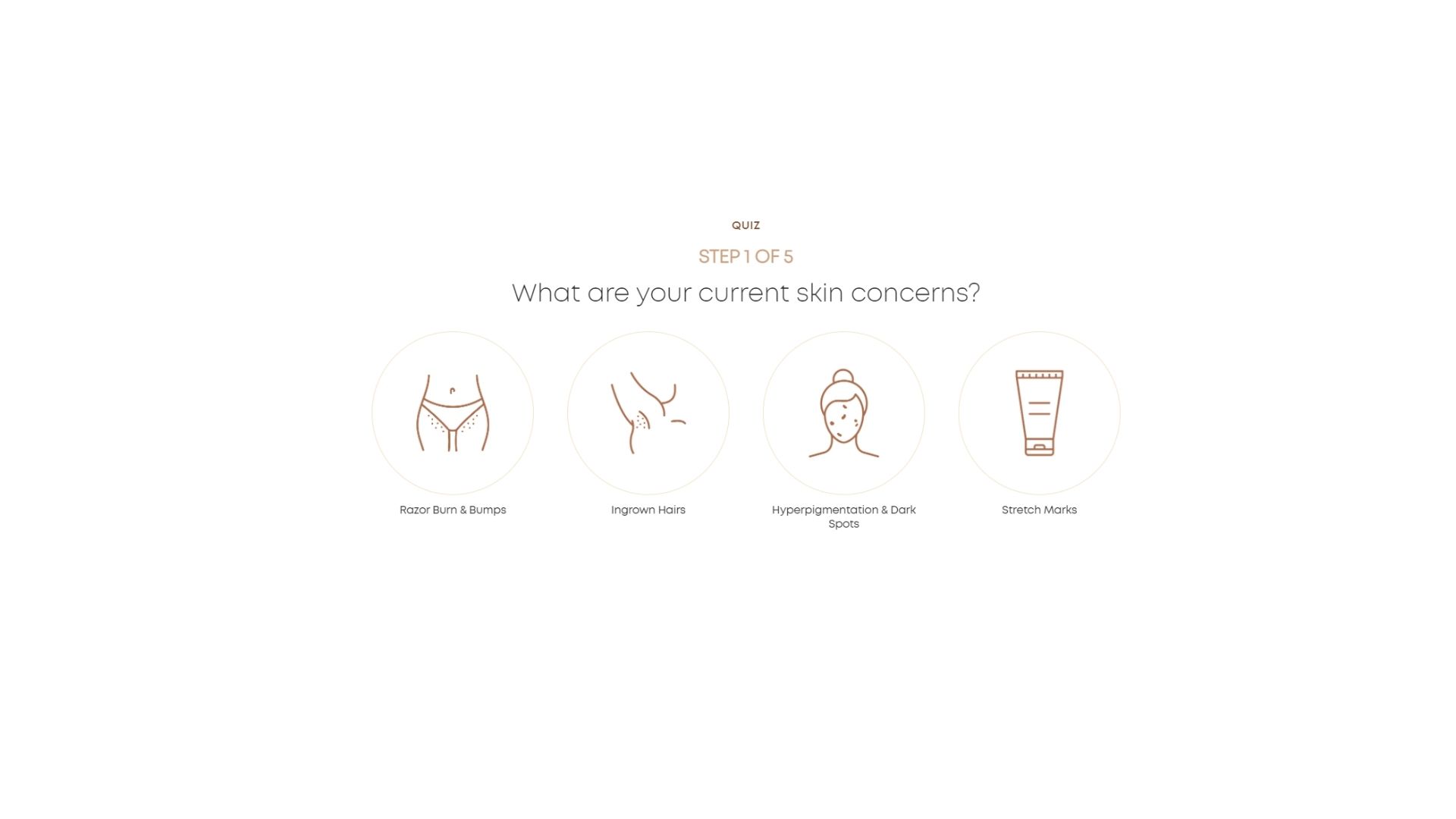 Versed's moisturizers for every skin type will be much more beneficial if you first "decode your skin". Their personalized skincare routine quiz includes questions about the customer's age, skin type, breakouts while also offering "pro tips" with every answer. The brand's custom quiz can be found at the top of the page, in the header.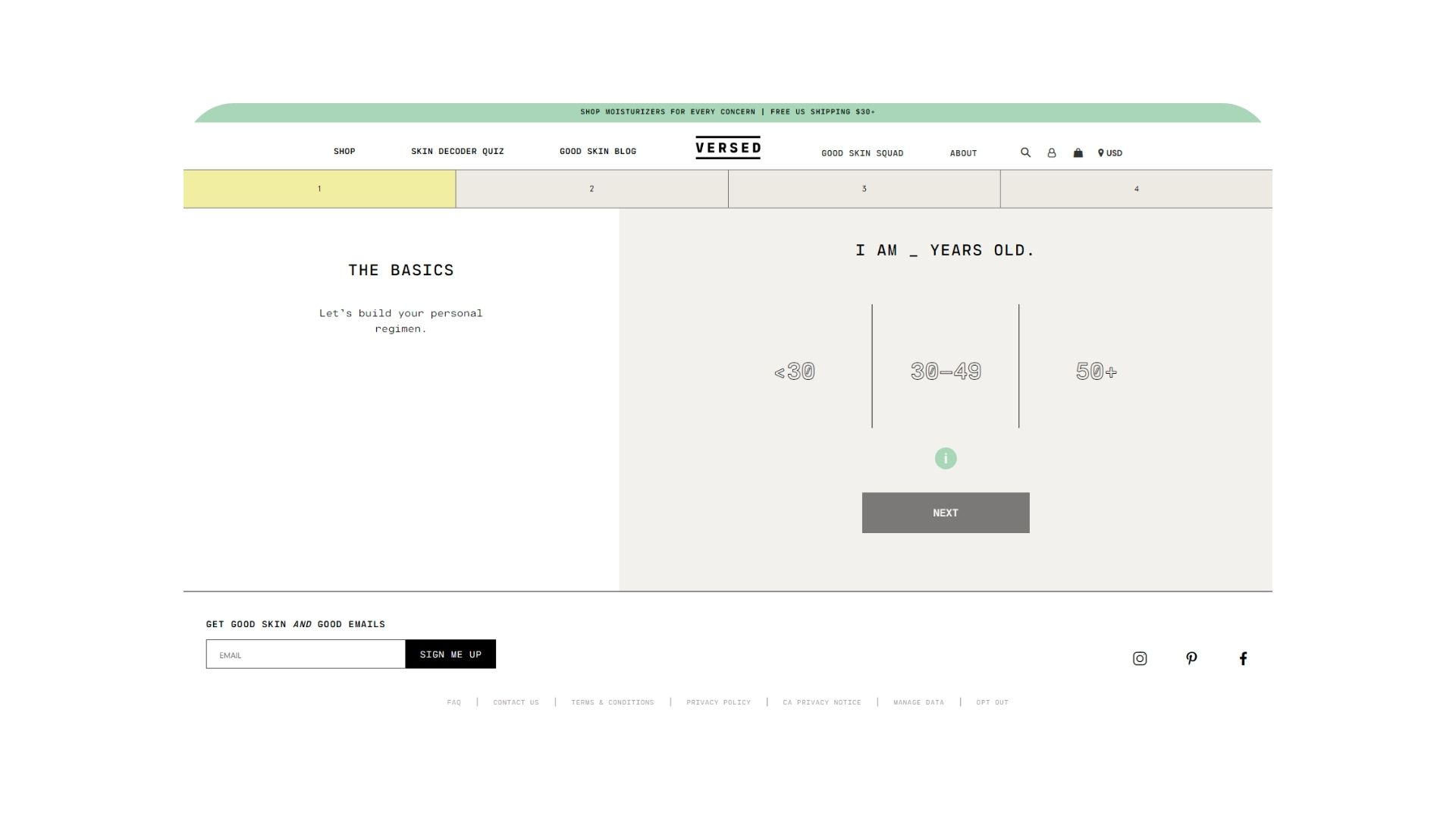 BeautyBio's award-winning beauty products are surely coveted. But thanks to their custom-coded moisturizer quiz, customers can now have a better understanding of their skins' needs. The questions are quick and to the point covering everything from how does your skin feels after cleansing to your main moisturizer mission. BeautyBio's product recommendation quiz can be found at the top of the page, in the header.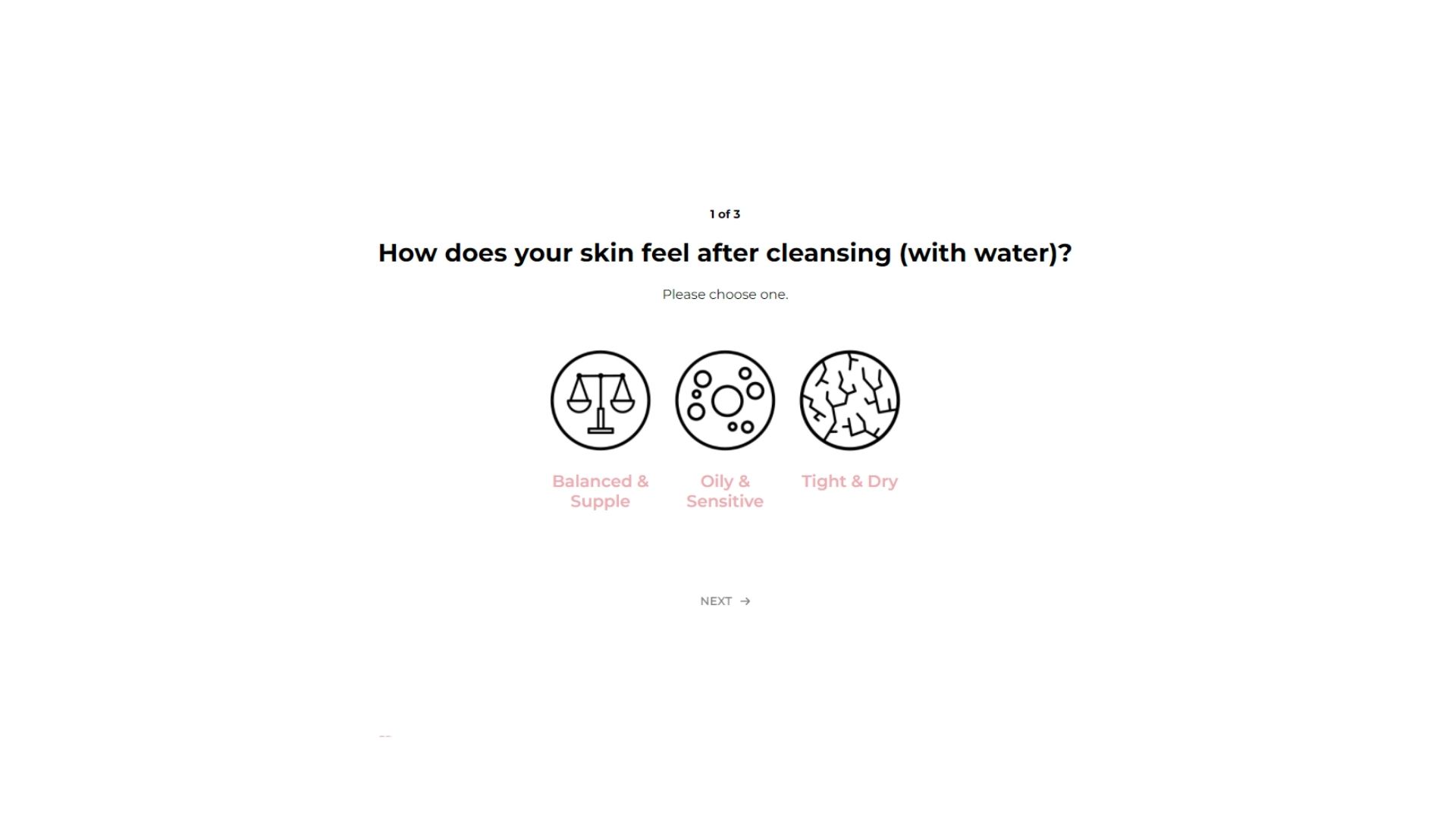 Typology's most-loved face, body, hand, and hair care formulas will work even better for customers who choose to take the "Routine Diagnostic" test to understand their skin and its complex needs. If you want to get a glimpse, you can find it in the website's header.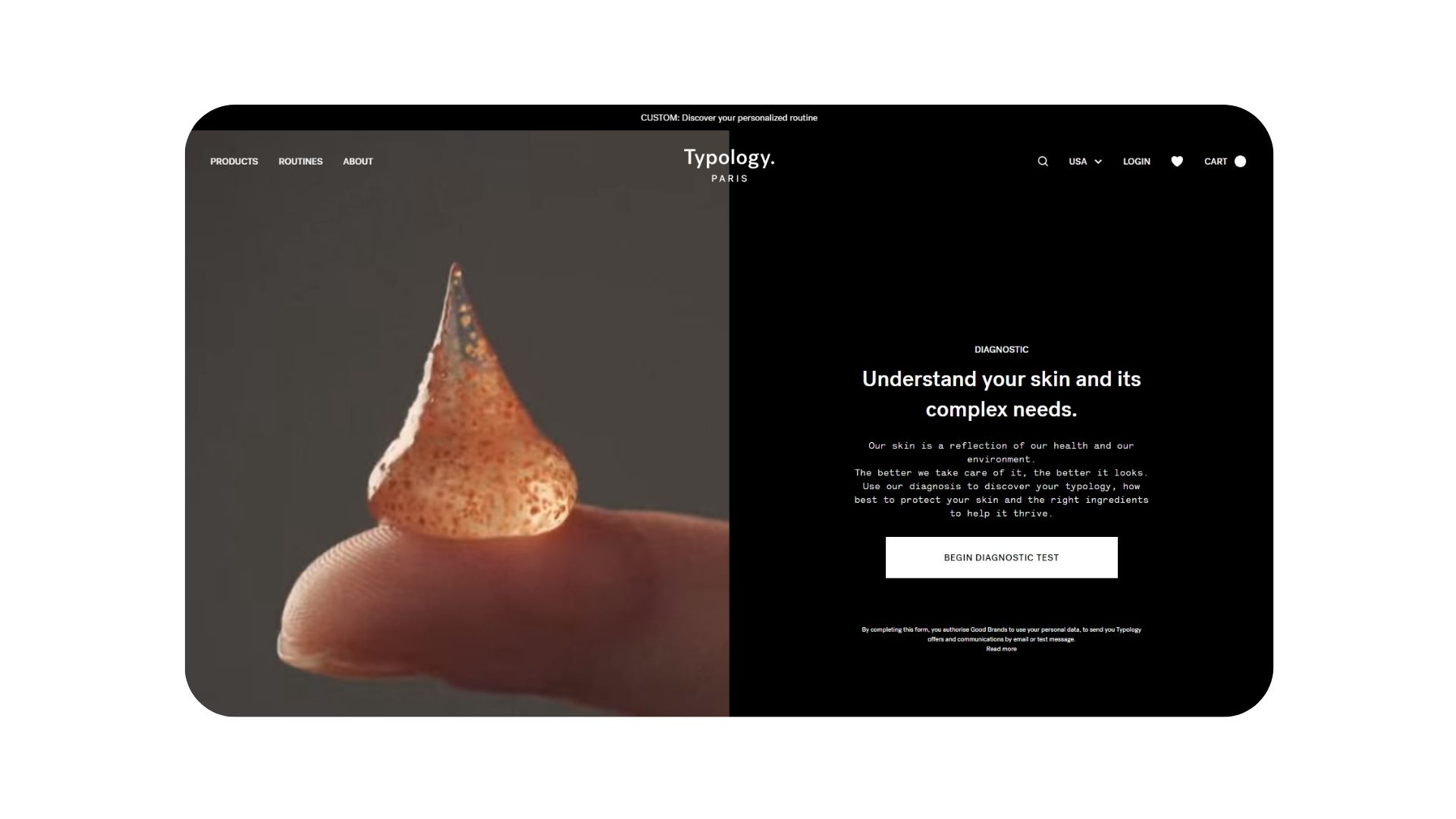 Codex Beauty's eCommerce product recommendation quiz sits proudly right below the main banner where it's easily accessible. The clean beauty brand wants to know every detail about their customers' routine to recommend the best products. From our age and location to our biggest skin concerns to how many glasses of water do we drink a day, this quiz is very comprehensive.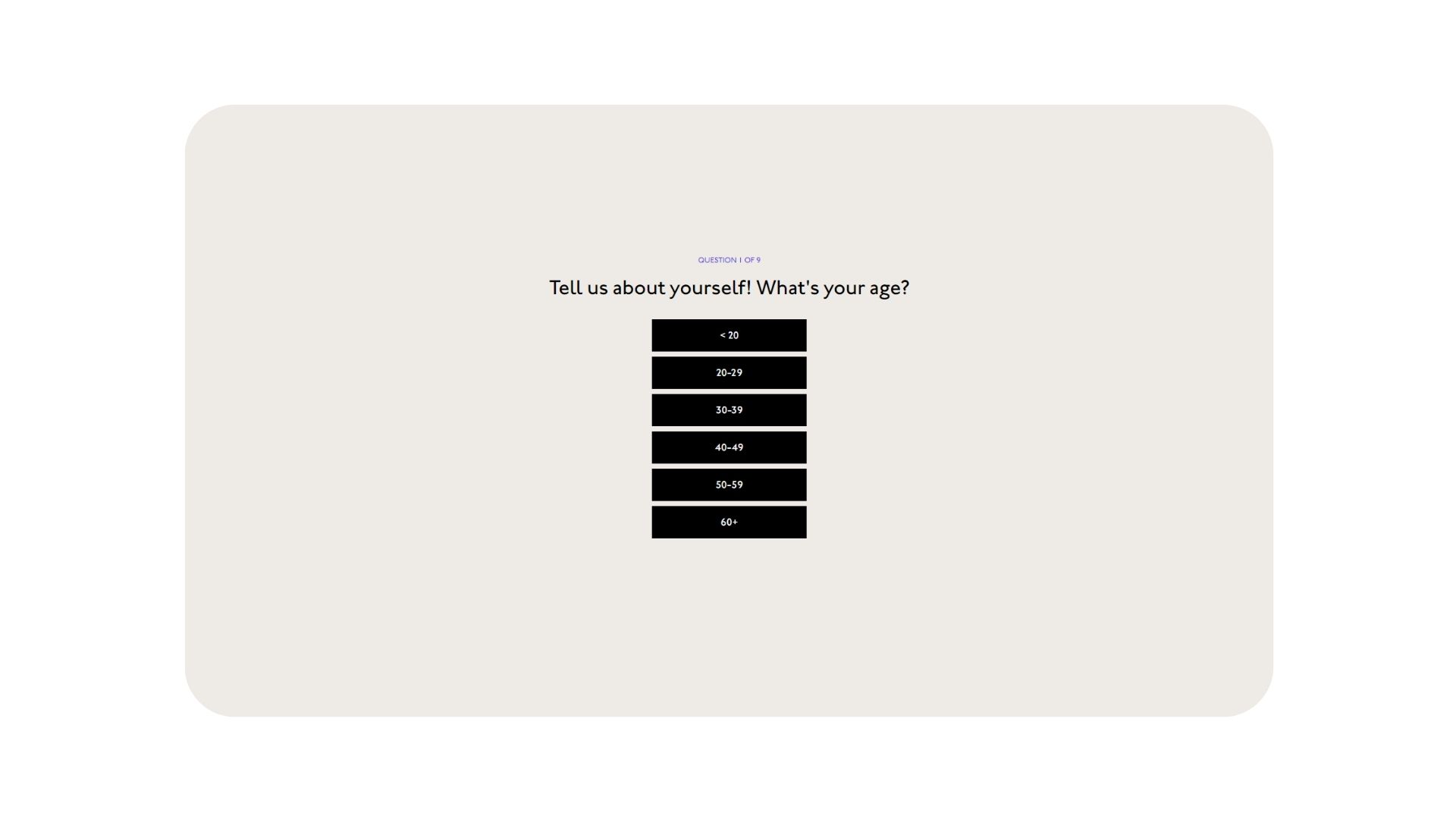 Codage is on a mission to create custom-made treatments and personalized routines for customers who are happy to take their "Diagnosis" quiz. The brand's eCommerce product recommendation quiz covers everything from the customers' skin colors to specific concerns and collects email addresses to help you save the test results for later.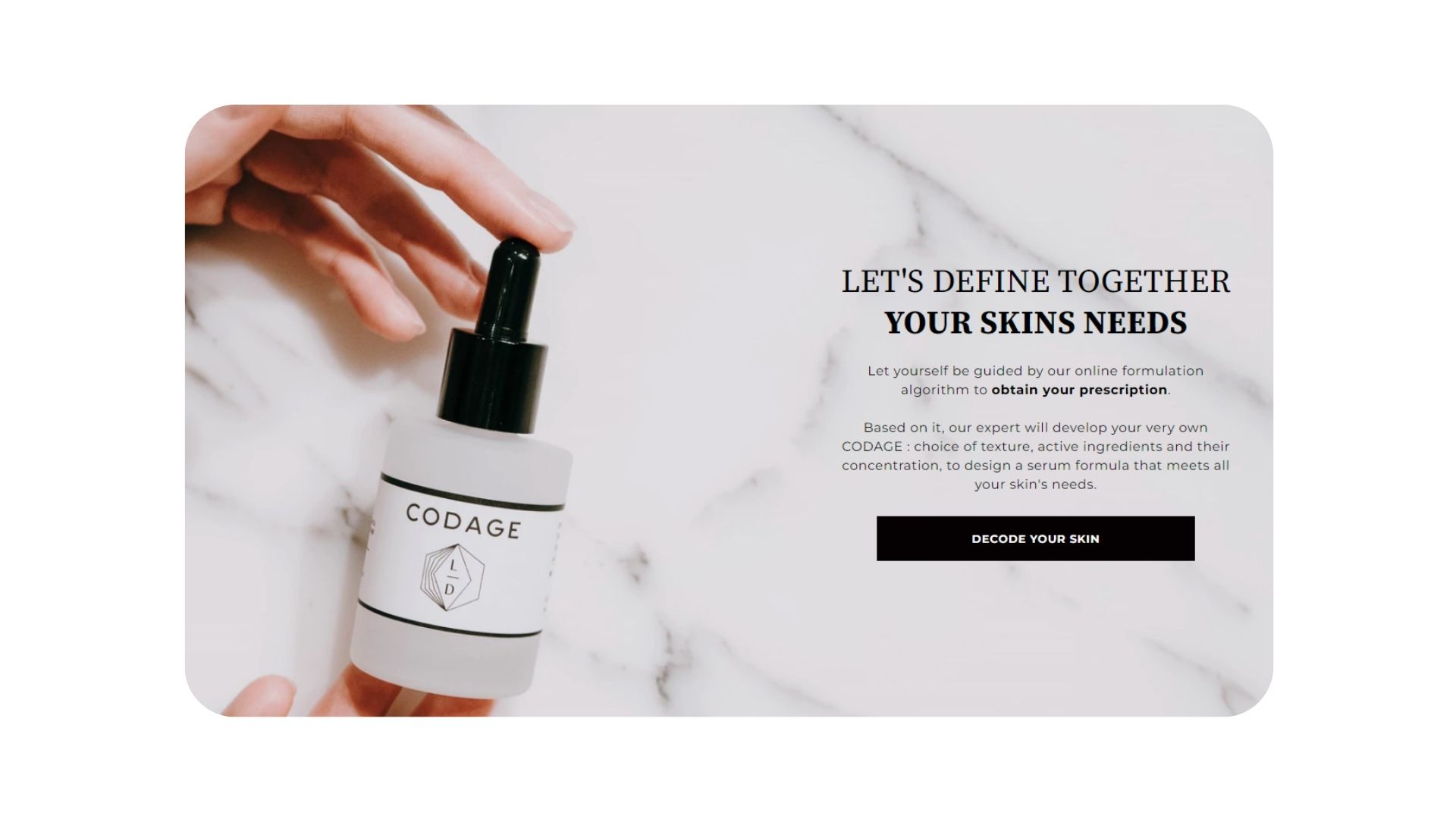 Now Is The Best Time To Build A Skincare Routine Quiz For Your Website
  Whether you are a brand new company or a long-time player, a personalized skincare quiz can not only help you create a fun shopping experience for your customers but also allow you to collect important information in the process. The best eCommerce product recommendation quizzes drive 91% of consumers to actually click the order button. No wonder why 80% of companies report seeing an uplift since implementing personalization.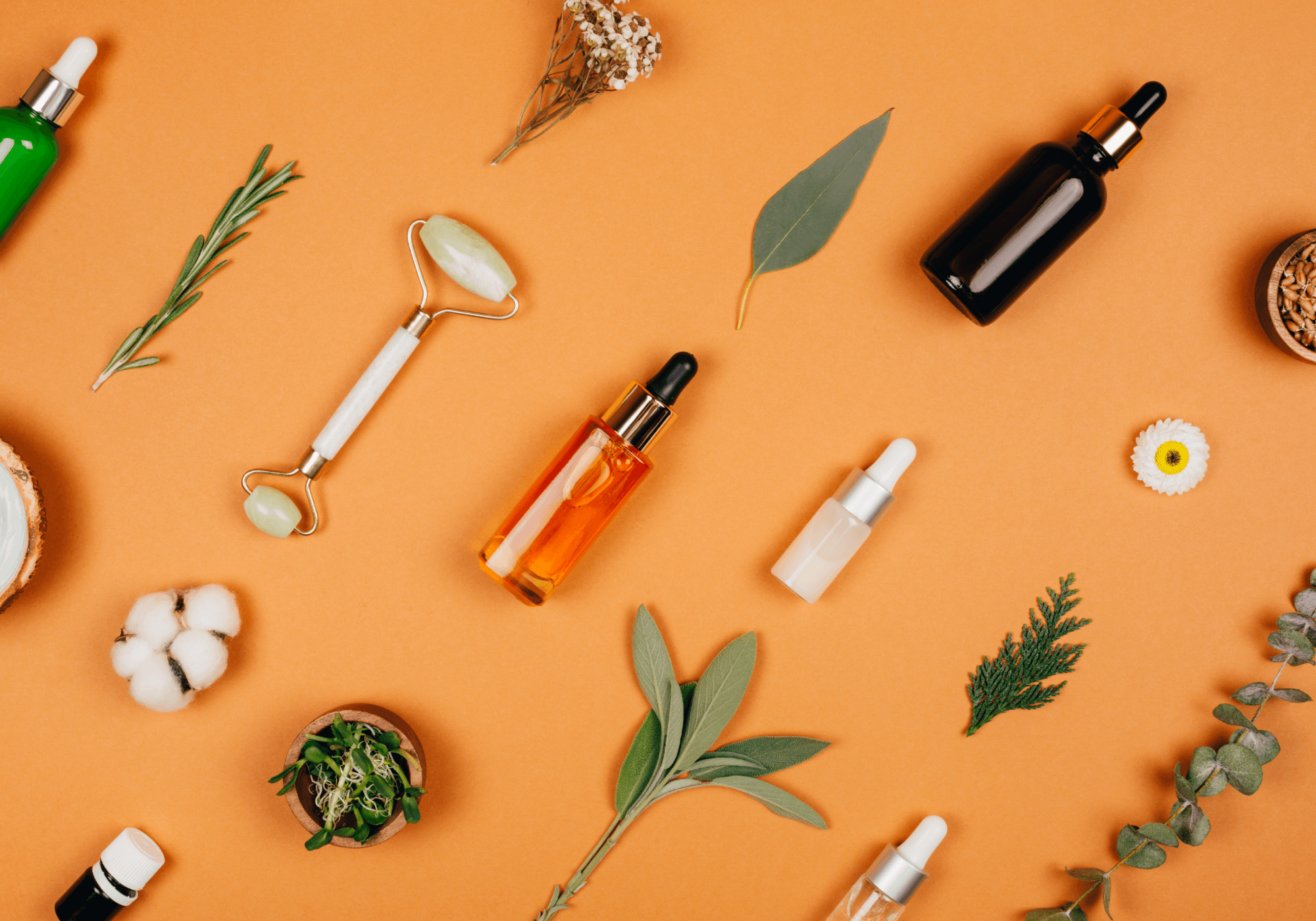 Luckily, there are many easy ways to create a skincare routine quiz for your website that doesn't require you to pick up coding as your news skill. Even though you can surely choose a free product finder quiz, nothing beats the unlimited design options of a custom-coded personalized skincare quiz. That's why if you ever get in a situation wondering what's best for your specific case, just reach out to us and we will guide you through the process.