What is the Purpose of Brand Guidelines?
Think of it as a handbook for your company. It's essential to have brand guidelines in order to keep up with your brand strategy and styles. By being consistent, people know who you are and what they can expect from you.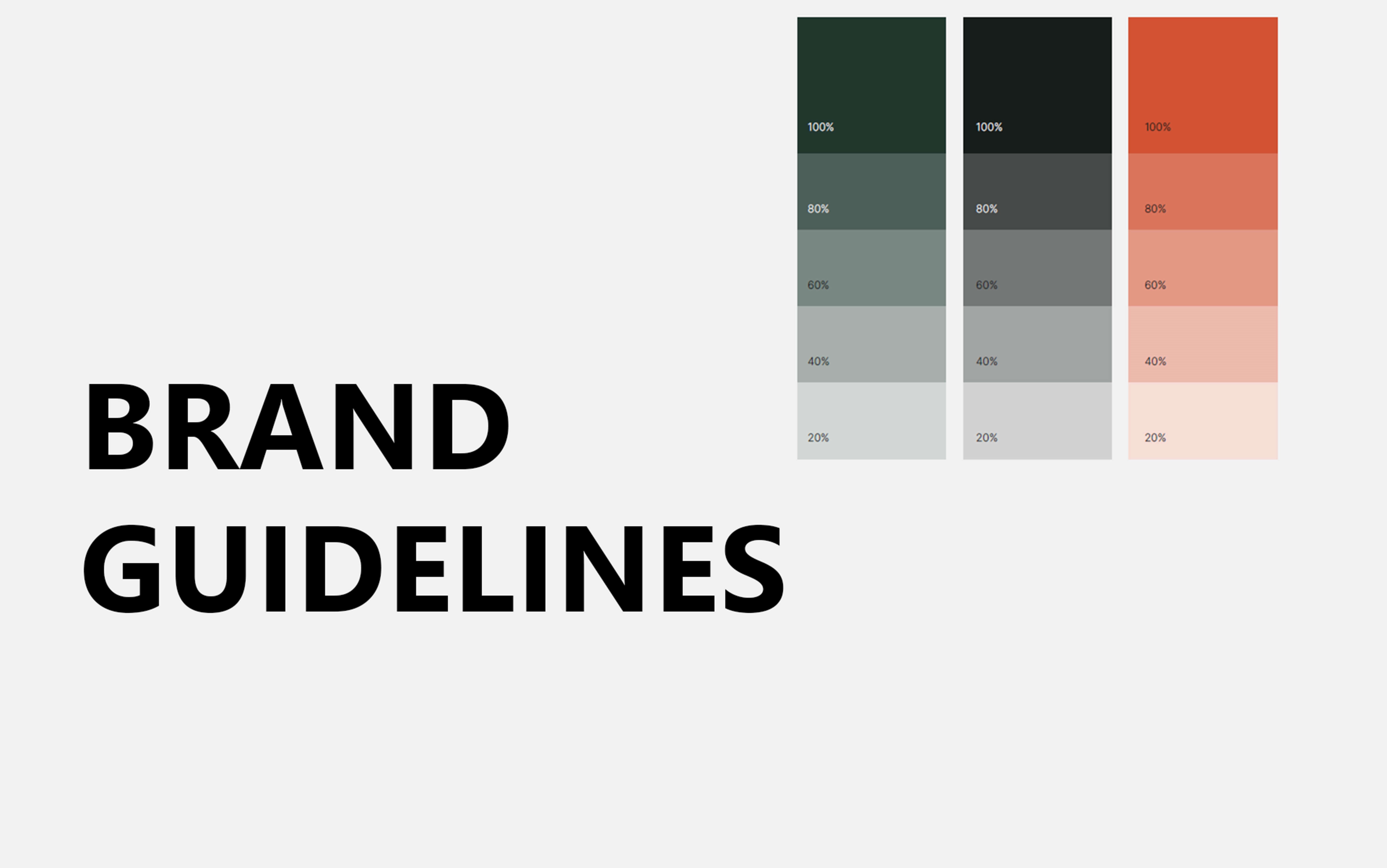 A good brandbook will include logo usage, fonts, and color palettes, that help with maintaining your "brand voice" throughout digital and physical mediums which builds trust in both customers and companies that you work with- it also saves time for everyone involved!
For those unfamiliar with this, let's explore what can be included within guidelines.
Benefits from having guidelines
Increased consistency in physical and digital mediums. This is important to build trust and awareness in your brand. When people see the same colors or logos, it is easier for them to know who you are.
Easier to distribute your content across all channels. It's more efficient and cost-effective for marketing and creative teams to have unified messaging across all channels. No need to resend tons of file while hiring someone for design work. It's all packed into one document.
Makes storytelling easier when designing campaigns for different audiences. Companies need to make sure their message resonates with each audience by thinking about their story first, and then the guidelines come into play as a guidebook for how to design experiences specifically tailored to them."
Communication when hiring a design agency is smoother.
What needs to be included?
1.Personality
So what's a brand personality? Overall, only one sentence is needed to summarize what you stand for. Goals and values that form your identity. Some may call it an elevator pitch, in which you can introduce the purpose of your product or service in a simple, but yet very precise way.
Brand strategists use it a foundation guideline to send the right message to customers through design.
Here is an example so you can get a better idea:
"We are setting new standards by providing solutions for every body. From technically constructed shapewear that enhances your curves to underwear that stretches to twice its size, our goal is to consistently innovate on the past and advance our industry for the future."
This is the statement of the brand "Skims". From here creators chop bits and pieces to brainstorm different ideas. This can generate unlimited amount of ideas when it comes to storytelling and brand messaging.
2.Colors & Typography
As we already know visual elements makes the branding and the most mentioned of course are color palettes and typographies. These two set the base layer of the creative process, which are constantly used across every channel and increases recognition.

Range of colors which represent a Japanese restaurant, with a dominant blue color.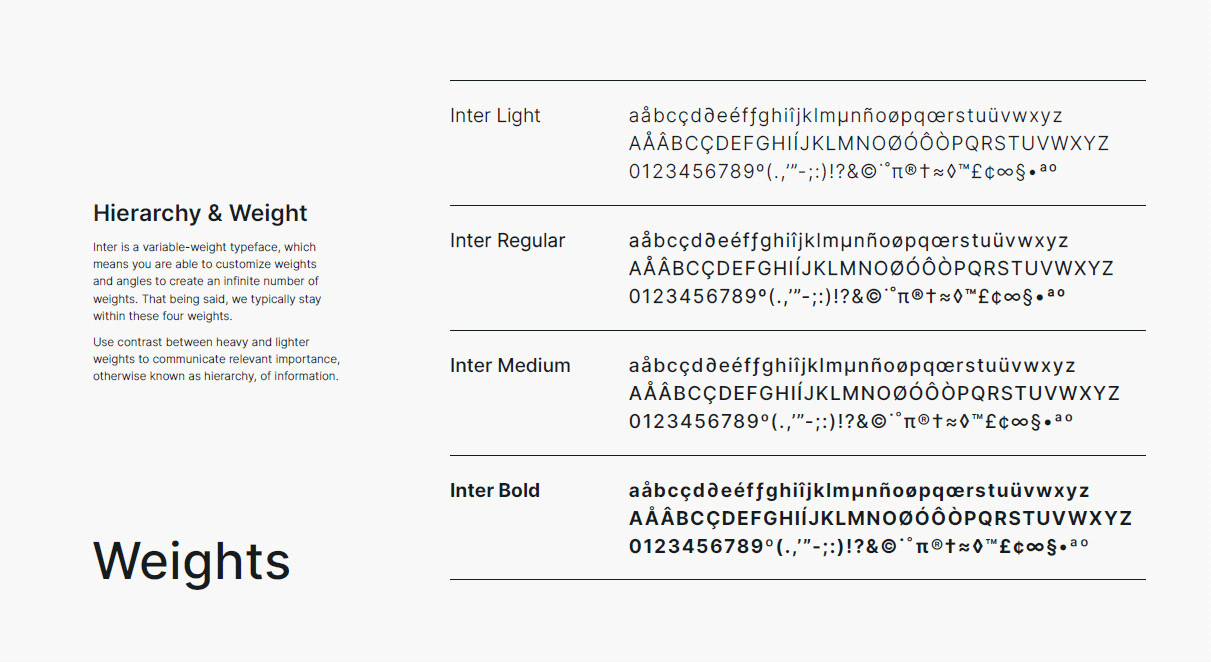 Hierarchy and weight typeface selection
3.Logo
Once all the branding layers are made the final step is to craft a logo. Within the guidelines its standard to present how to use it in different scenarios. The Gloss logo below is shown on different backgrounds related to the brands color palette, this can help designers to make combinations and stay consistent for social or advertising in the future.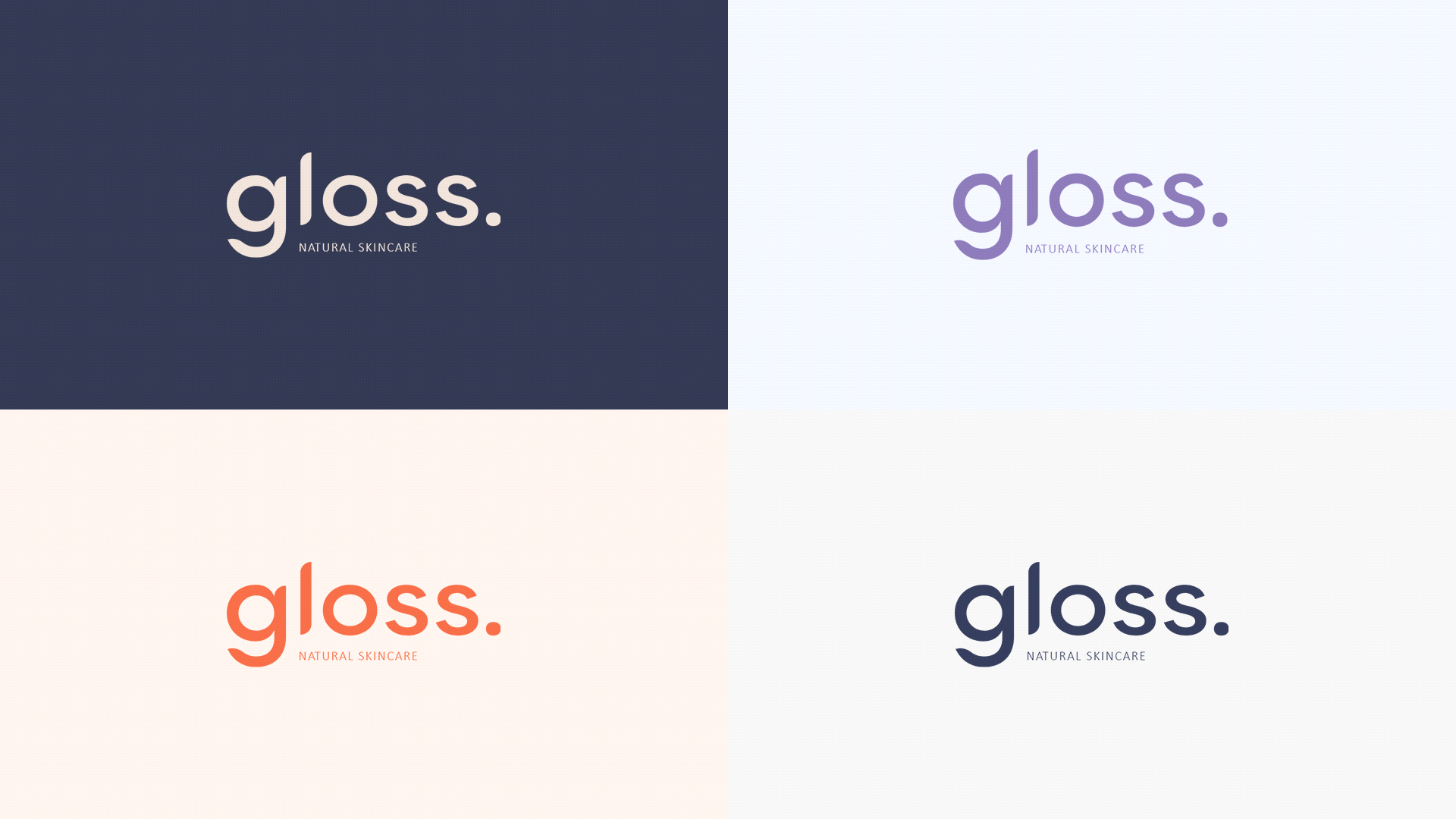 Logo combinations for a skincare brand
Brandbooks are very helpful and can be used in many situations, but of course it depends on which stage your business is currently facing. For start-ups it may be more flexible in the early years, compared to already established businesses. But it's a process which needs alterations once and a while, nothing is permanent and the main key is to know you audience.