Google Ranking Factors That Can Increase Website Visibility
If you want to drive more sales and leads to your website, you'll need inside knowledge of these 7 Google ranking factors and that will increase your visibility.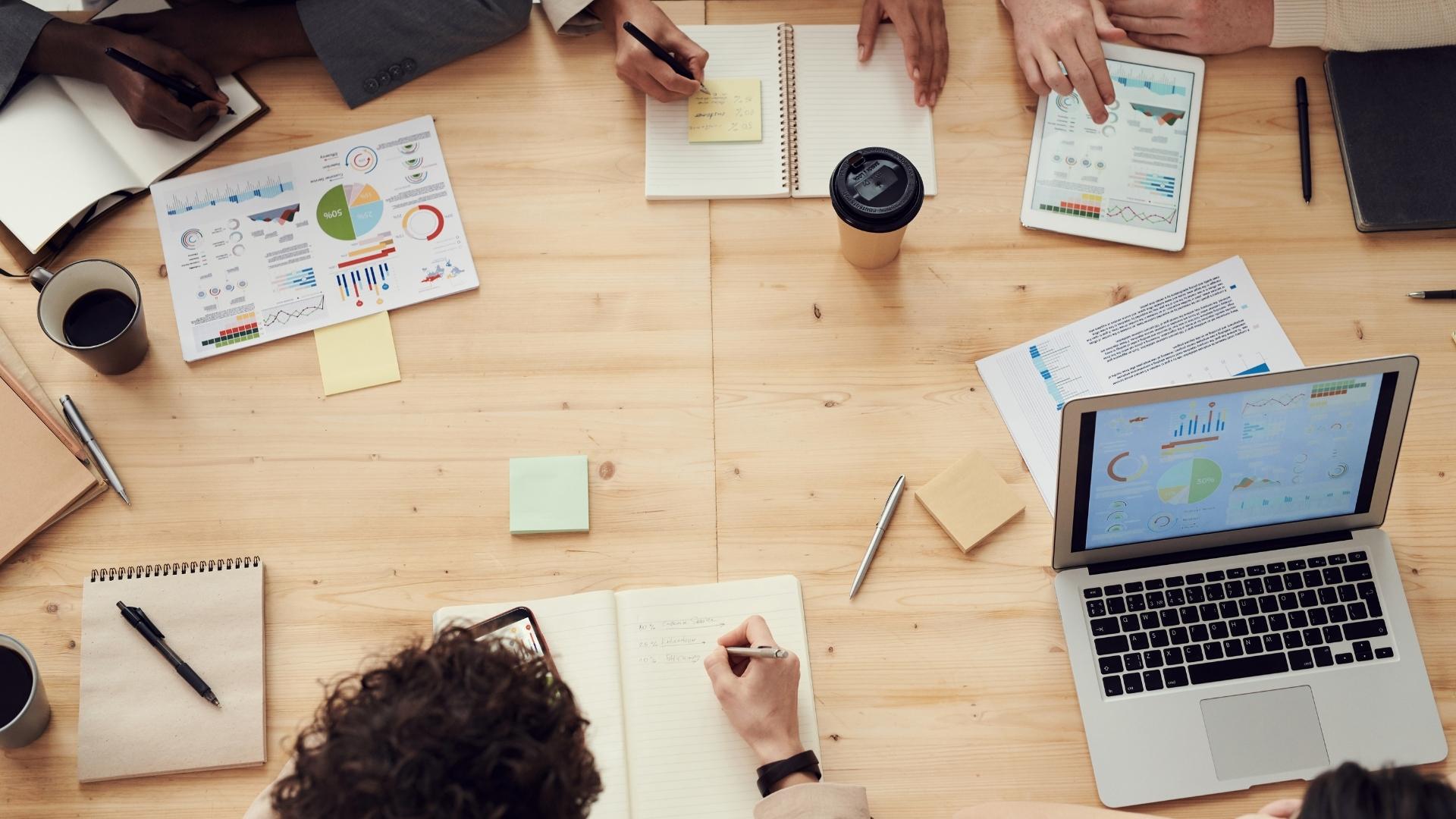 How Can My Business Website Be Found on Google?
  The question that makes the million dollar difference (quite literally): how to get your website found on Google. And ideally, you want your website to be found on the first page, since the first page of Google search results capture over 75% of all web search traffic.
But how do you get there? There are many strategies and factors and we are here to give you a good start on what to watch out for.  
What is PPC and Organic Search?
There are two basic ways to get your site found in a Google search: paid per click ads (known as PPC) and organic search. PPC allows you to run ads through Google's Platform and pay when a user clicks the ad that takes them to your site and organic just as the names suggests is when someone finds your article for example without paying for Ads.
The amount you'll pay varies, because advertisers compete for keywords in an auction. Advertisers can set an ad around a specific keyword, and decide the maximum amount they're willing to pay for a click. The amount you pay determines the order and ranking your ad will appear, the more specific the keyword is the more competitive it gets for both organic and PPC.  
PPC Drives Targeted Traffic
When set up to target the right audience, PPC is very effective in bringing more traffic and sales to your site. PPC ads are also easy to get up and running, meaning you can start getting traffic and seeing results from your ad right away.
PPC ads are helpful because they allow advertisers to know exactly where their traffic comes from, since Google Analytics provides loads of data that allows you to measure and track conversions.
Organic Search: the Gold Standard of Google Ranking
Organic search is the second way your website can get found on Google, and is the gold standard for appearing in Google search results. Unlike PPC, traffic through organic search results doesn't cost anything. Sites appear in organic search results if they are relevant to a Google query. Building an organic search strategy may be free, but it takes time, and requires optimizing your site and its links to the most relevant keywords and content.
Google ranks sites according to its search algorithm that analyzes a site's content and authority. Though we have some idea of how the algorithm works, it's clear that Google favors sites that provide real solutions to what users are searching for.
Why Is Google Ranking Important?
Google ranking is the holy grail of driving traffic to your site– and it's free. There are over 3.5 billion searches on Google every day, which essentially makes It as the brain of the planet and most of those users don't scroll past the first page of results, so getting your site ranked on the first page is critical if you want to get a significant chunk of search traffic.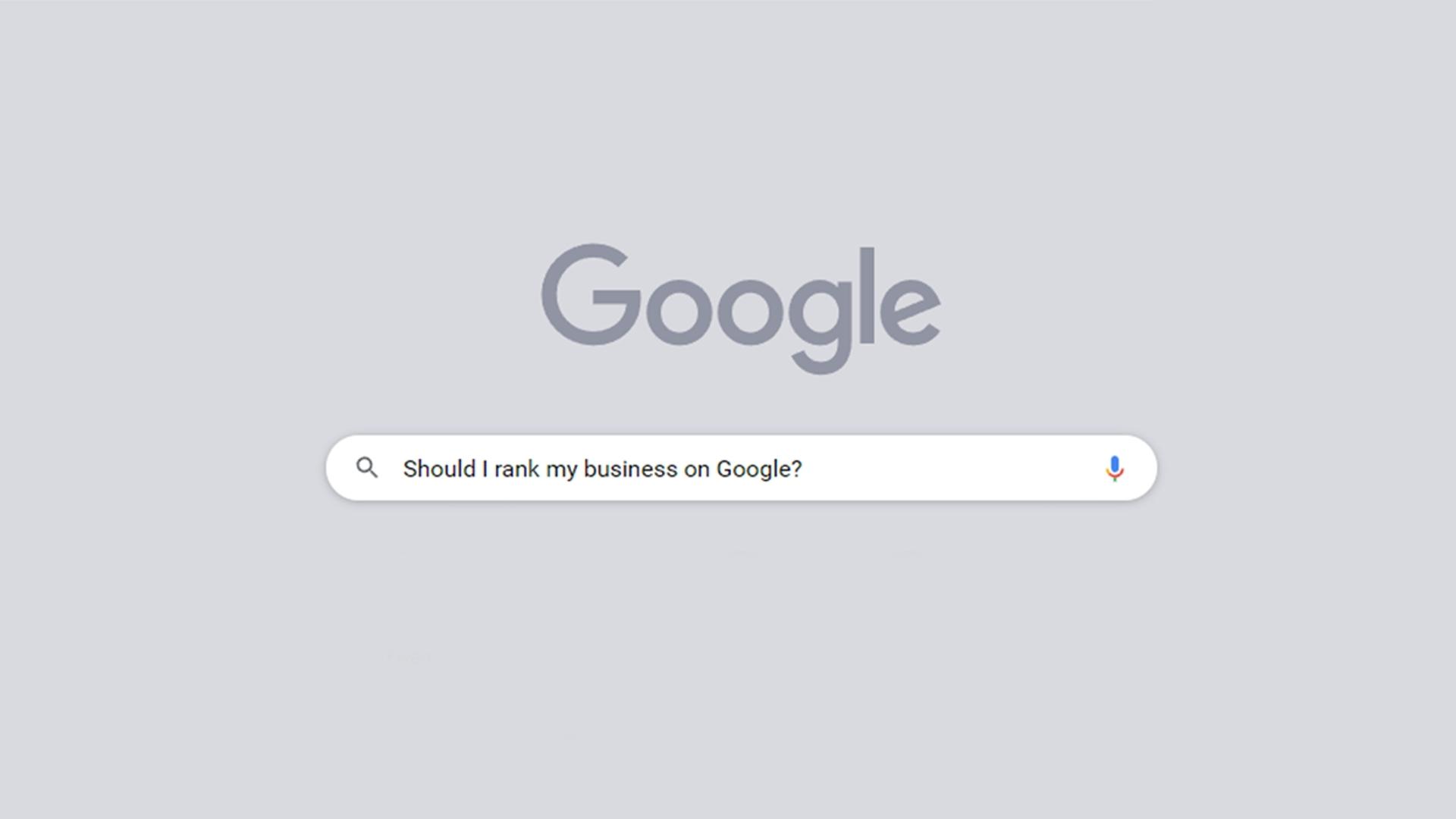 How Can A Site Rank Higher in Search Results?
So how can you win a spot on the first page of Google for your target keywords? Many sites attempt to rank by just writing content full of the most-searched keywords and phrases. But that really isn't what's going to rank your site.
As Brian Dean, one of the most foremost SEO experts says, "You really have to create legitimately great content and a legitimately great Website to rank in Google." There are many ways to make your site "legitimately great," and we'll cover some of those key points here.
Seven Factors that Influence Google Rankings
In addition to high quality, helpful content, there are way too many factors when it comes to Google rankings, but we would like to share the 7 most important factors you need to know on how to rank higher on Google, drive traffic, increase sales, collect more emails or whatever your next business goal is.
1. Page Speed Under One Second
Google considers user experience first and foremost when ranking pages, and users do not want to wait for content to load. User research shows that if a page loading time takes more than one second, the bounce rate can increase by as much as 123%, if the loading time takes up to ten seconds. Your page needs to be lightning fast. And for making sales, speed under one second is critical.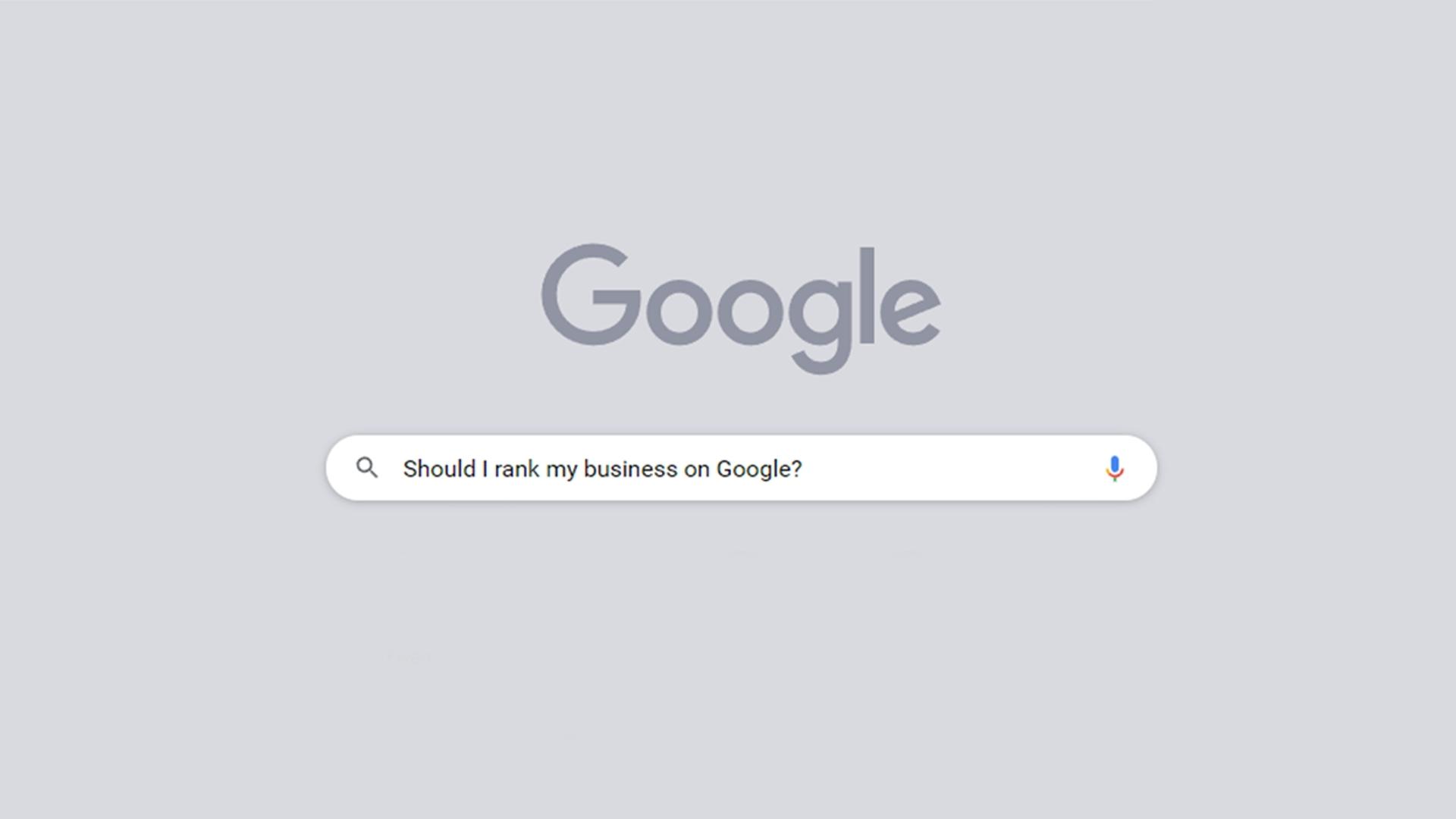 Since you already got so far in the article, lets give you website a quick test. Just click this hyperlink to Google's Page Speed Insights and write down you website to see your current performance.
2. Adaptive Web Design For the Best User Experience
Adaptive design allows your site's content design to appear different on mobile and desktop, though it's just one single URL. With over 57% of web traffic on mobile devices, and 66% of all retail traffic taking place on phones and tablets, it's imperative to have a website that easily adapts for all types of devices. Users will leave your website if the design is not adaptive throughout different devices and bounce rate will affect your Google ranking negatively.
3. Simple, Clear URL Structures
The URL structures make up the way your page's content is organized and served to the user. It's one of the most prominent elements users look at when choosing whether to click on your site.
Keywords in the URL show up in search results, so use simple, clear keywords. Rand Fishkin from Moz advises that URL's should always:
Use a single domain and subdomain
Be readable by humans
Contain keywords
Don't provide the same content within different URLs
4. A Great First Impression: Informative Meta Titles and Descriptions
Meta titles and descriptions are html tags that let people know what your page is about.They're like a quick first impression of your site. The meta title is shown beneath the title of your website in the search results. Meta descriptions are the snippet below the title of the website and summarize your site.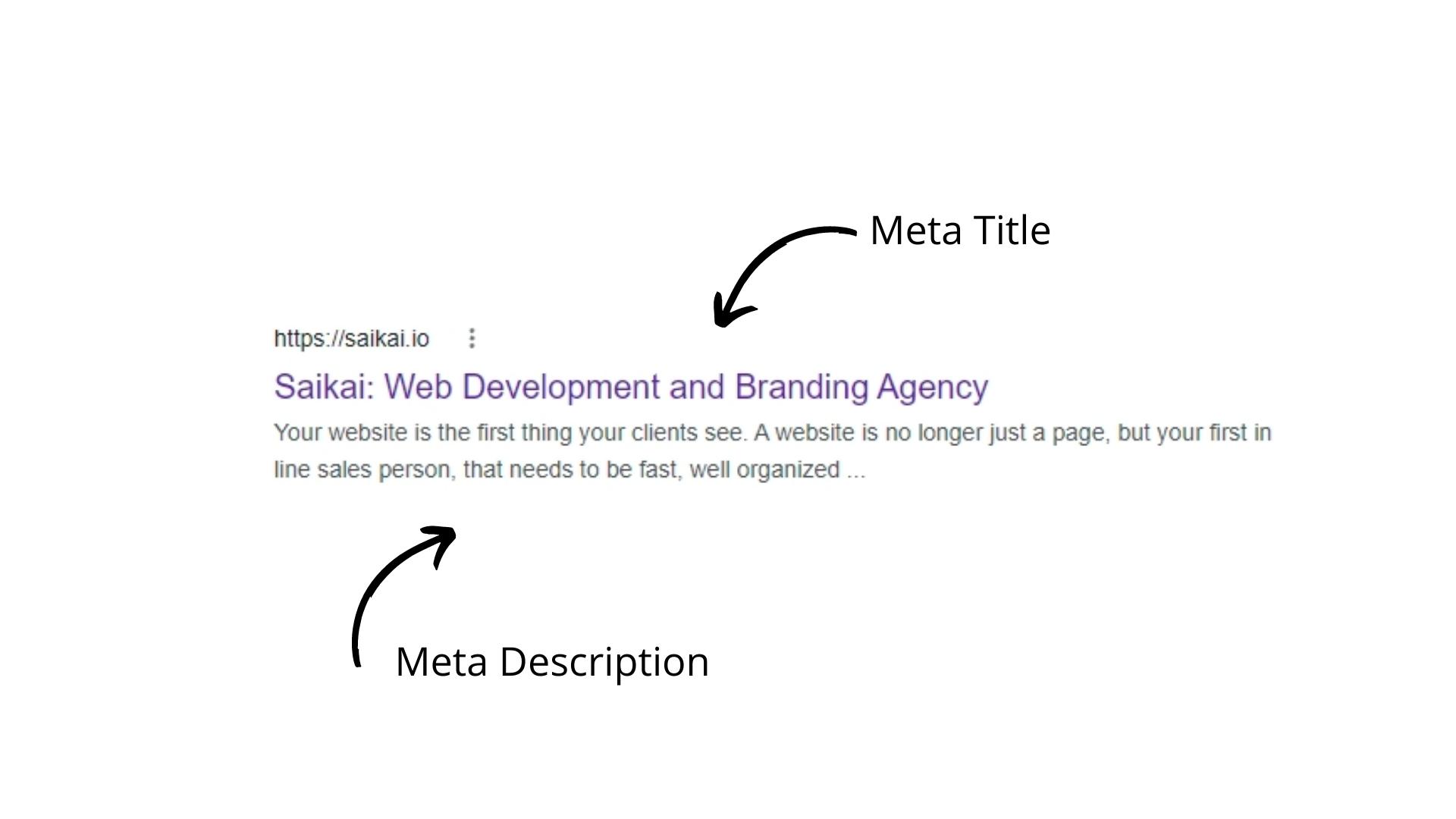 If your meta descriptions tell users that your site content will solve their problem or answer their query, they are more likely to click. Meta titles and descriptions are the first information displayed to users in a search, so don't ignore it. Make these descriptions concise and to-the-point.
5. Image alt-text
Alt-text is used mostly to help Google recognize an image how it relates to the content. This text also helps content to rank on Google's image section and it's read by screen reading tools for visually impaired users.
Image alt-text is just another way to help users make sense of your page. According to Moz research, nearly 38% of Google SERPs (search engine results page) show images, so including descriptive image alt-text is another key way to help drive traffic from searches.
6. Relevant, Location-based Keywords
Part of any Google search ranking strategy is to include location- based keywords in site content. Want to make a user feel the content is designed just for them? Include keywords that are aimed at their particular geographic area. Local keywords in your description and in your content are an effective way to drive more traffic.
A strategy for finding the best local keywords is to use Google keyword planner, to discover search volume for keywords in a specific region or register for Google My Business to get ranked in your city right away to promote your product or services.
7. Content that Makes Sense and Gives Solutions
Ranking in Google is really a matter of how much your site provides solutions and helps a user. All the tricks and tips mentioned above are really second to this one, most important factor. If you build a site that gives helpful, informative content, users will click, and traffic will come. The best strategy is to simply write high quality articles and helpful posts on a regular basis that relates to targeted searches.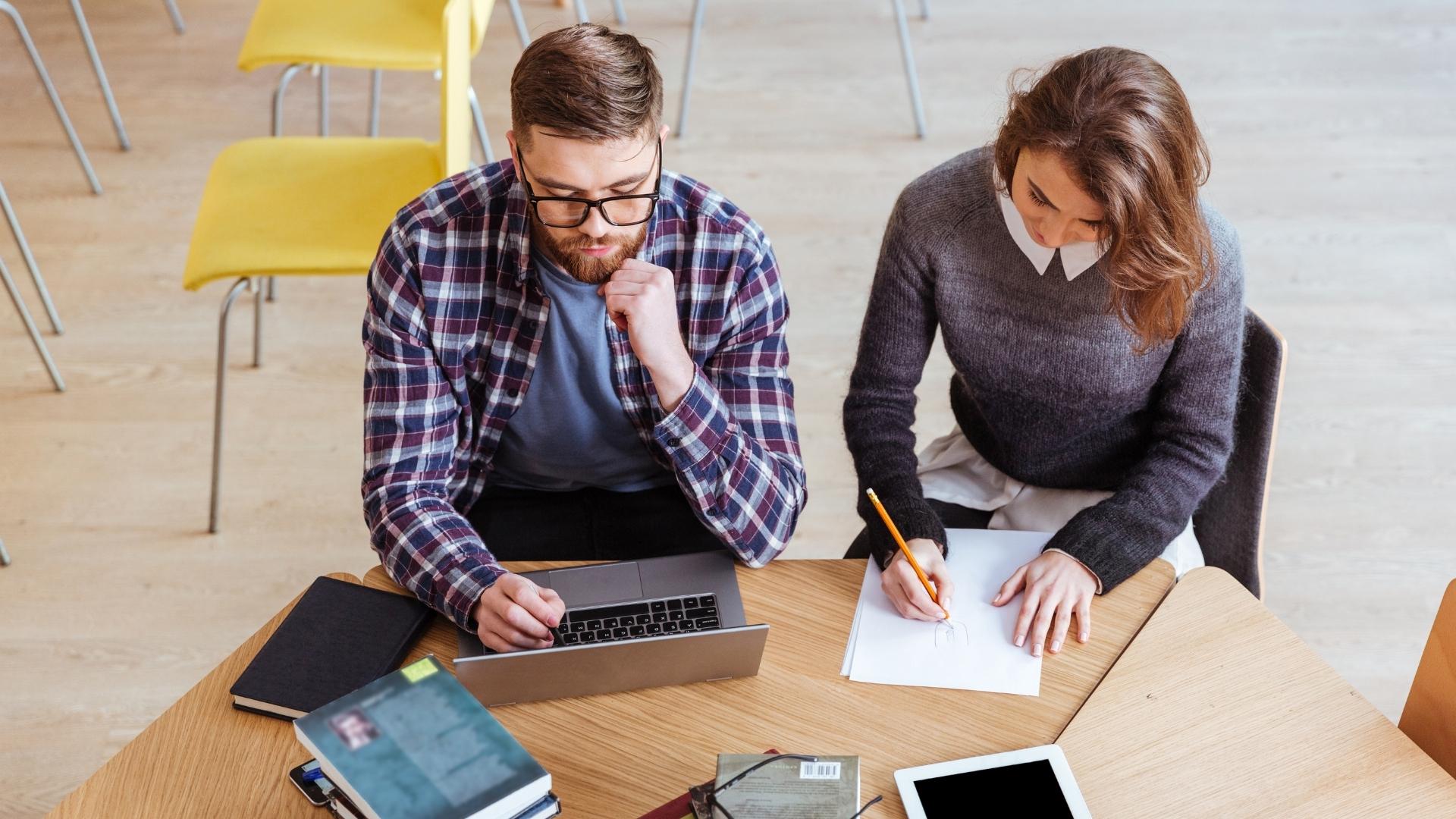 To sum it up, competing for users is not easy, but by focusing on high quality content and implementing these 7 factors, you can make your website rank on Google which will eventually drive traffic and help you achieve your business goals.
A Real Plan for Ranking on Google
Need help getting your search engine strategy right? Overwhelmed with SEO or afraid you're missing details that could get your website ranked on Google? Reach out to us, this is what we do! We love building site-specific, proven strategies that will make sure your website is properly made and your content will be visible on search engines.