8 essentials to add to your Shopify online store
In this article, we want to share 8 essentials that are going to help you with increasing your ROI. Before and after you launch your Shopify website.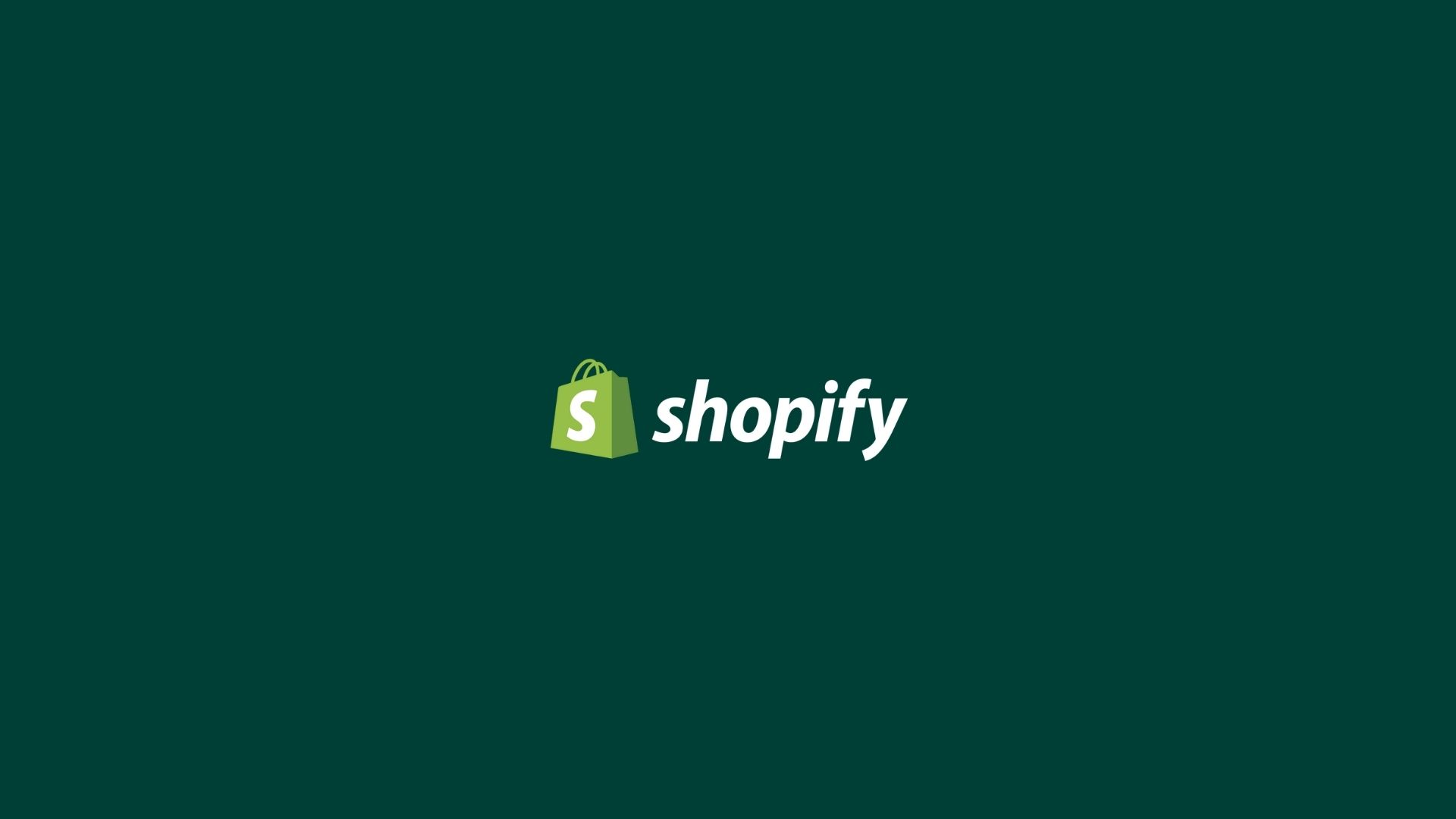 In this article, we want to share 8 essentials that are going to help with increasing your ROI. Some of them could be added even before you launch your store, while others should be added after your website is live. We have used all of the points listed in the article and we believe they are really important to have if you're starting a new online store. These would be helpful in any type of business or niche - they'd help you get more sales, understand your customers better and overall improve their browsing experience. Let's jump to the first essential:
Email marketing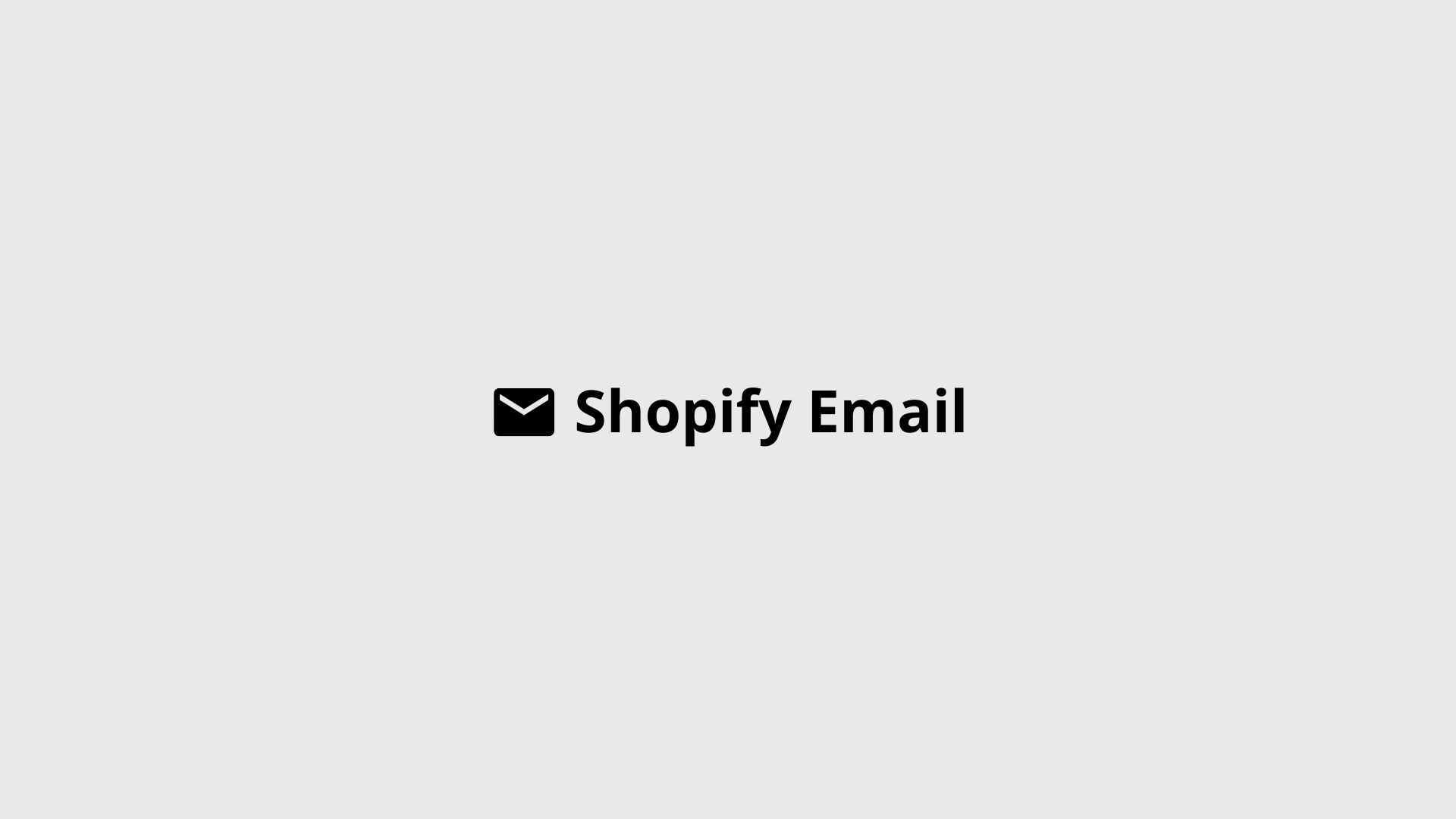 We want to start the list with one of the pillars in online business - emails. We have a dedicated article on the topic so we will keep it short. One of the apps that could work wonders is Klaviyo. We use the app and like it for its simplicity and automation options.
By using Klaviyo, you can set up different flows for automation such as abandoned cart sequences, welcome sequences or promotional sequences. You could also design these pop-ups that would collect new visitors' emails and automate them so it goes to the right sequence. Having a tool for email marketing is a MUST and we highly recommend Klaviyo.
A great alternative is Shopify Email.
Add your sell channels - Google and Facebook Shopping
In 2021, a year during which online shopping reached new all-time highs, internet giants Google and Meta (owning Facebook and Instagram) announced new deals to integrate online shopping within their platforms. This resulted in Shopify store owners now being able to expose their products in front of billions of new potential customers.
Google partners with Shopify in an attempt to expand the online shopping aspect of their customers' journeys and you also could benefit from it. With a quick integration from the ''Sell channels'' panel, you could list your products across different Google platforms - Search, Shopping, Images and even YouTube. You can create a free listing or create, what Google describes as Smart Shopping campaign. A detailed guide on how to do that could be found on Shopify's website.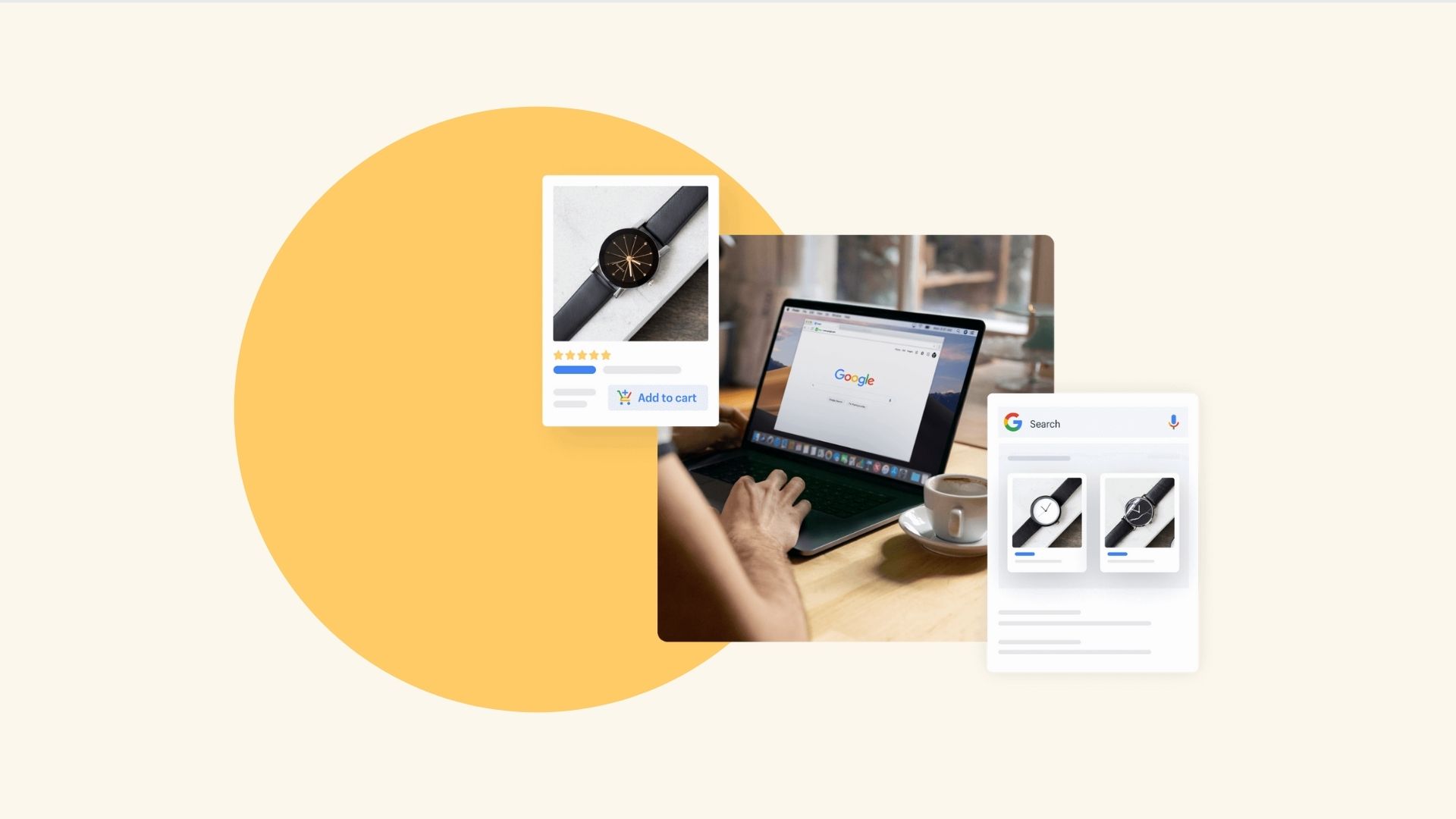 Shopify Partnering with Google Shopping – Online Stores
The very same is valid for Facebook and Instagram. You can now create shop section within both of the platforms. This would allow you to list your products and sell them directly from the platform so users won't have to leave it. The shopping experience could be tailored to your preferences but it is important to know that the system would support payment transactions as well. The connection is again made possible from the ''Sales channels'' panel in your Shopify dashboard.
Remember to collect data
What's great about everything digital is the fact that data is so easy to collect. Data could help you eliminate the subjective factor of decision making and today it's easier than ever to use it. Data could help you with getting to know your customers better, building audiences and overall boosting your sales if you analyze it correctly. However, to interpret data, first, you have to collect it. Ideally, you want to start collecting data from Day 1 but don't worry if you are not doing it yet.
A great way to start is by using Google Analytics. It is a free web-based tool that keeps track of your website's visitors and helps you interpret the data. If you haven't worked with it previously we would recommend you to make some research on it as it is a powerful tool and with a little time investment you can learn the basics.
So many plugins! What to use?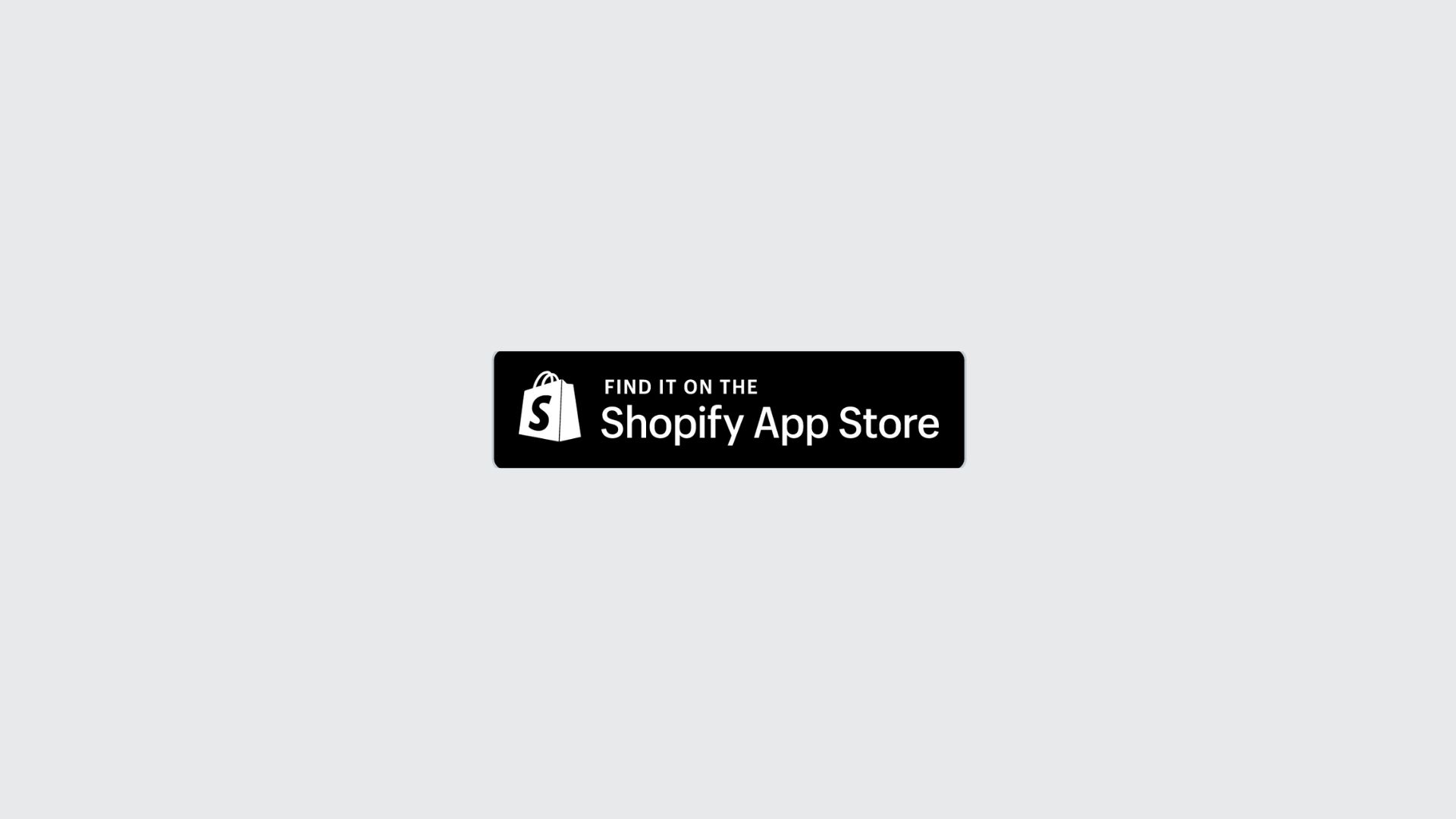 Shopify App Store – eCommerce Plugins
One of the best features of Shopify is the simplicity it brings. You could achieve a lot without knowing how to code or build websites using complex platforms. This is achieved with the use of plugins. Yes, some of them might be paid but still, it costs a fraction of the price of a web developer to build your website from scratch. There is a plugin for almost everything you could need and think of, such as wish lists, subscription options, filtering products, or even building whole pages with a click of a button.
All of the plugins could be browsed here.
We recommend you only use plugins that are guaranteed to make the shopping experience smoother and not too many of them. It's also important to underline that too many plugins could slow down the loading time of your website and search engines like Google don't really like slow loading pages.
Optimize the images
One of the easiest things to accomplish, which simultaneously is one of the most impactful is to optimize the size of the images on the website. When you have many pages and images on them (especially blog posts), it could quickly get quite clunky. We have a dedicated article about bounce rate and there we mentioned how important speed is.
As a good rule to have, you need to keep your images or GIFs max at 400kb. You can find more on the official Shopify Guidelines here.
There are many ways to compress imagery online and once it becomes a habit, it would save you a lot of work as you go. With a simple Google search, you could find many free and paid options. We recommend you start with the CompressJpeg and TinyPNG. If you are a Canva user, before download there is also an integrated option to compress straight away if needed.
Does the theme play a role? – Free vs Paid themes
When you've just started, it makes sense to use one of the free themes that Shopify offers, especially with the three beautiful new themes they have recently come up with in 2022.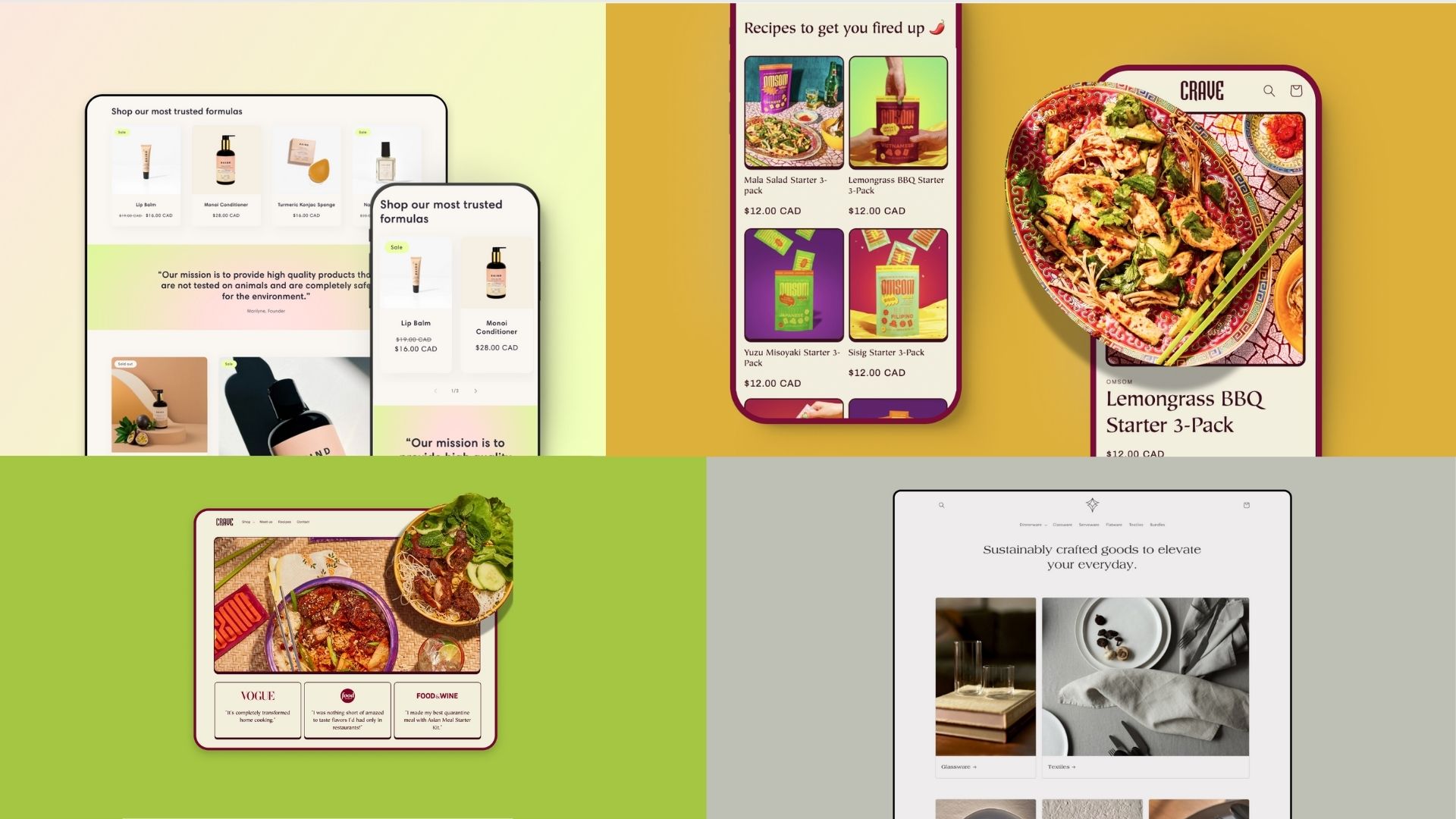 New Free Shopify Store Themes - Crave, Craft and Sense
There are more than 70 themes you could choose between from the official marketplace, some of which are specifically designed for more branded eCommerce niches and there are others which fit almost every other type of business or general store.
As we mentioned many times, what attracts a visitor could be how they connect with the brand. Paid themes usually have a more branded look and more premium feel, which could let you operate on higher margins and on the other hand free templates unless someone custom codes a new look, it will be a bit more basic.
Another benefit of the paid themes is that they come with certain set of features, which otherwise you would have to pay monthly with plugins. You could think of it as if you are paying for an already built ''package'' of features, which in the end could be cheaper compared to choosing a free theme and then buying all the plugins separately.
Optimize the META titles and descriptions on every page
The meta title is an important element for both users and search engines as it would briefly describe what is the topic of the webpage. One of the first things that people would notice when searching is the meta titles of the results. Therefore, meta titles and descriptions are something that could significantly improve the CTR (click-through rate).
The title is also shown in the document's browser tab and some social networks use the title as a heading when the page has been shared. Unless optimized and set within the character limits, some words may be hidden because it too long or randomly picked from your page.
Title should be 60 characters.
Description should be kept around 155-160.
Make sure it is on Google – Rank on search engines
Last but definitely not least is to connect your website with Google Search Console. Maybe we should've started with this in the article, but all your efforts on the other points could be useless if the largest search engine out there doesn't know about your website.
All having said above is important, although you must remember having a website is not a sprint but a marathon. You should always make sure to educate yourself and to optimize the different elements of it, especially when it comes to content.