Web Design Services - What To Expect When Hiring a Professional
Hiring a web design service agency can help you launch your business website in no time, but first you'd need to know the process and costs of developing one.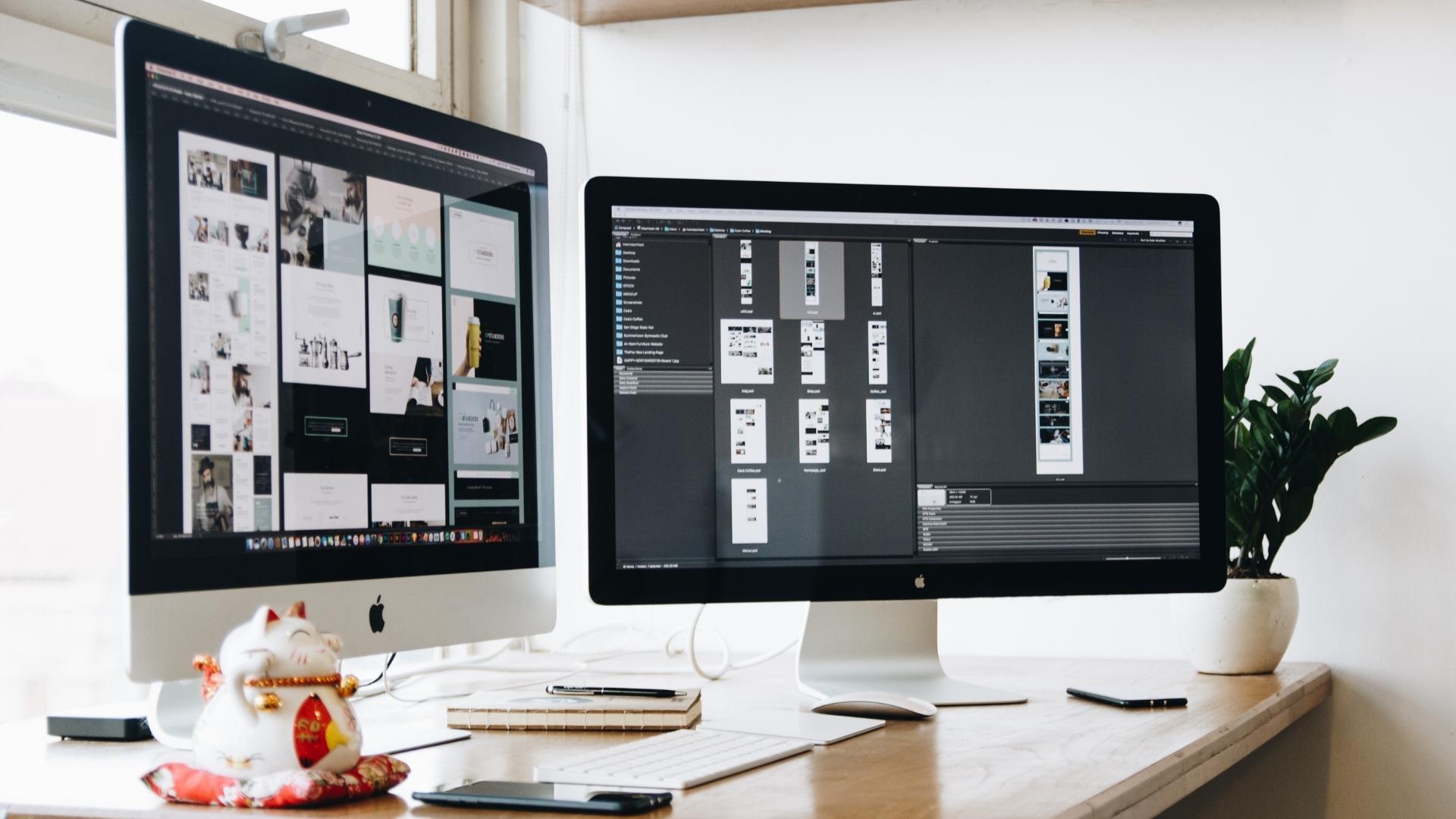 It's no secret that a well-designed website is key to success in today's digital age. After all, your website is the first impression that potential customers have of your business. That's why many business owners turn to professionals for help with the design of their websites.
But what should you expect when hiring a web designer?
Read on to find out!
What is web design?
Web design encompasses many different skills and disciplines in the production and maintenance of websites. The different areas of web design include graphic design, interface design, authoring (including standardized code and proprietary software), UX design, and search engine optimization.
What is the difference between web design and development?
Web design and web development are two separate stages within the process of creating a website. Web design is the process of creating the look and feel of a website, while web development mainly focuses on the coding or programming that enables website functionality.
While there is an important distinction between these two disciplines, there's often a lot of overlap when it comes to service providers. For example, Saikai is a web design and development agency—we handle both stages in house.
What services are included in web design?
The term "web design" can refer to a wide range of services, from creating a simple landing page to designing a complex e-commerce website. In general, web design services include the following:
Aesthetic Development: This is the "look and feel" of your website, and includes elements such as color scheme, branding, typography, and layout.
Functionality Development: This encompasses everything that makes your website function properly, from contact forms to e-commerce functionality.
User Experience (UX) Design: This involves making sure that visitors to your website have a positive experience, and involves elements such as navigation, content organization, and page load times.
Search Engine Optimization (SEO): This refers to the practice of optimizing your website for Google search and other search engines, in order to improve your website's ranking in search results.
Website Testing: This is important to make sure that your website is functioning properly on all devices and browsers.
Website Maintenance: Once your website is launched, you'll need to regularly update it with new content, security patches, and other updates.
How much does it cost to professionally design a website?
There isn't an accurate answer to this question—it really depends on what your circumstances are!
However, while the cost of web design can vary depending on the scope of the project, in general, you can expect to pay between $3000 and $10,000+ for a professionally-designed website.
Of course, if you're working with a limited budget, there may be ways to cut costs (more on that later). In general, though, it's best to think of web design as an investment. After all, your website is often the first impression that potential customers will have of your business.
What are the different types of web design services?
In the section above, we mentioned that you might have a few ways to save money with your web design. One of those is the type of web design service you go with:
Template-Based Design
Custom Design
There are pros and cons that come with both types of web design that are important to understand as you begin reaching out to professionals. So, let's quickly cover them:
Template-Based Design
With this type of service, you'll choose from a pre-made template and then customize it with your own branding, colors, images, and content. This is a good option for businesses on a budget or with limited design needs.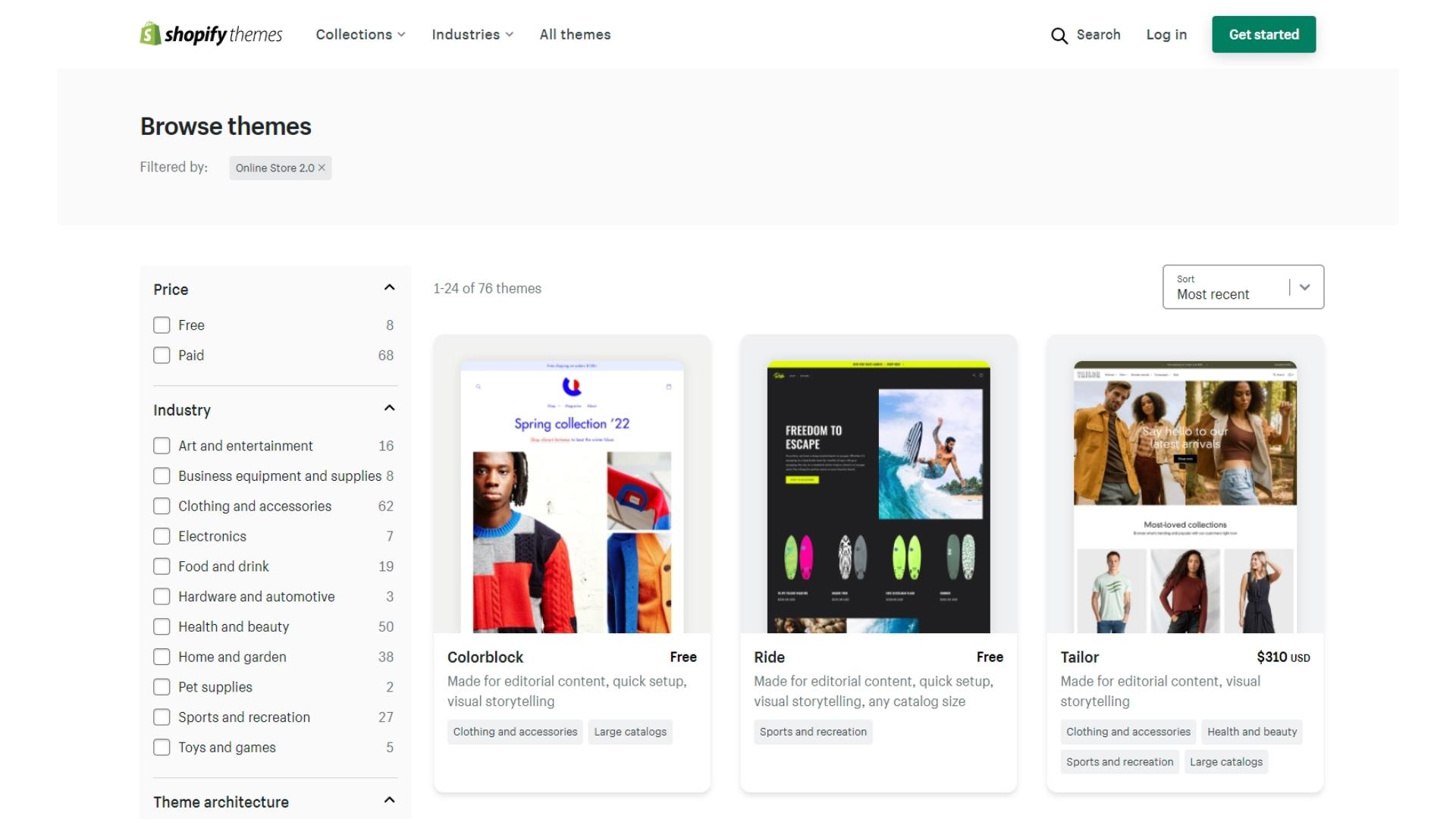 Source Shopify
In addition to being quicker and easier to create, template-based websites are much cheaper than their custom counterparts. However, that discount comes at the cost of flexibility. Meaning that certain features will be made with plugins which usually have monthly fees or you'll need to hire a developer to create custom sections.
Custom Design
As the name suggests, this type of web design service involves creating a website from scratch, tailored specifically to your business's needs.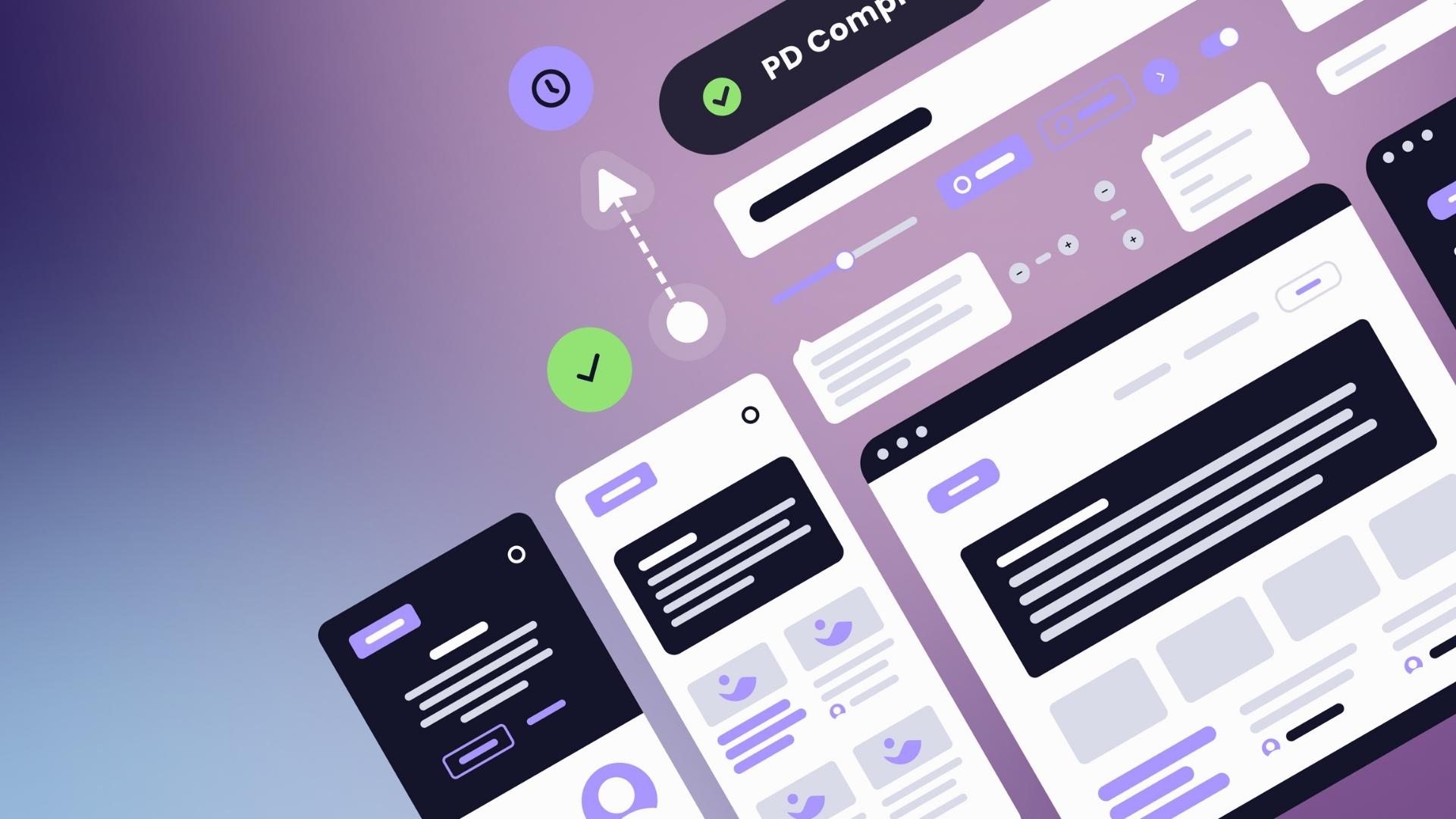 Wireframes example
This is a good option for businesses that need a more complex website, or for businesses that want full control over the look and feel of their website.
What are the steps involved in web design?
The steps involved in web design will vary depending on the type of service you choose, but generally speaking, the process will involve the following:
Discovery: This is the initial stage in which you'll discuss your website goals with a web designer, and they'll do some research to understand your industry, target market, and competitors. Usually, this stage involves at least a few calls or meetings!
Planning: In this stage, the web designer will create a sitemap along with a mockup or wireframe of your website and present it to you for feedback. Once you've approved the design, they'll move on to…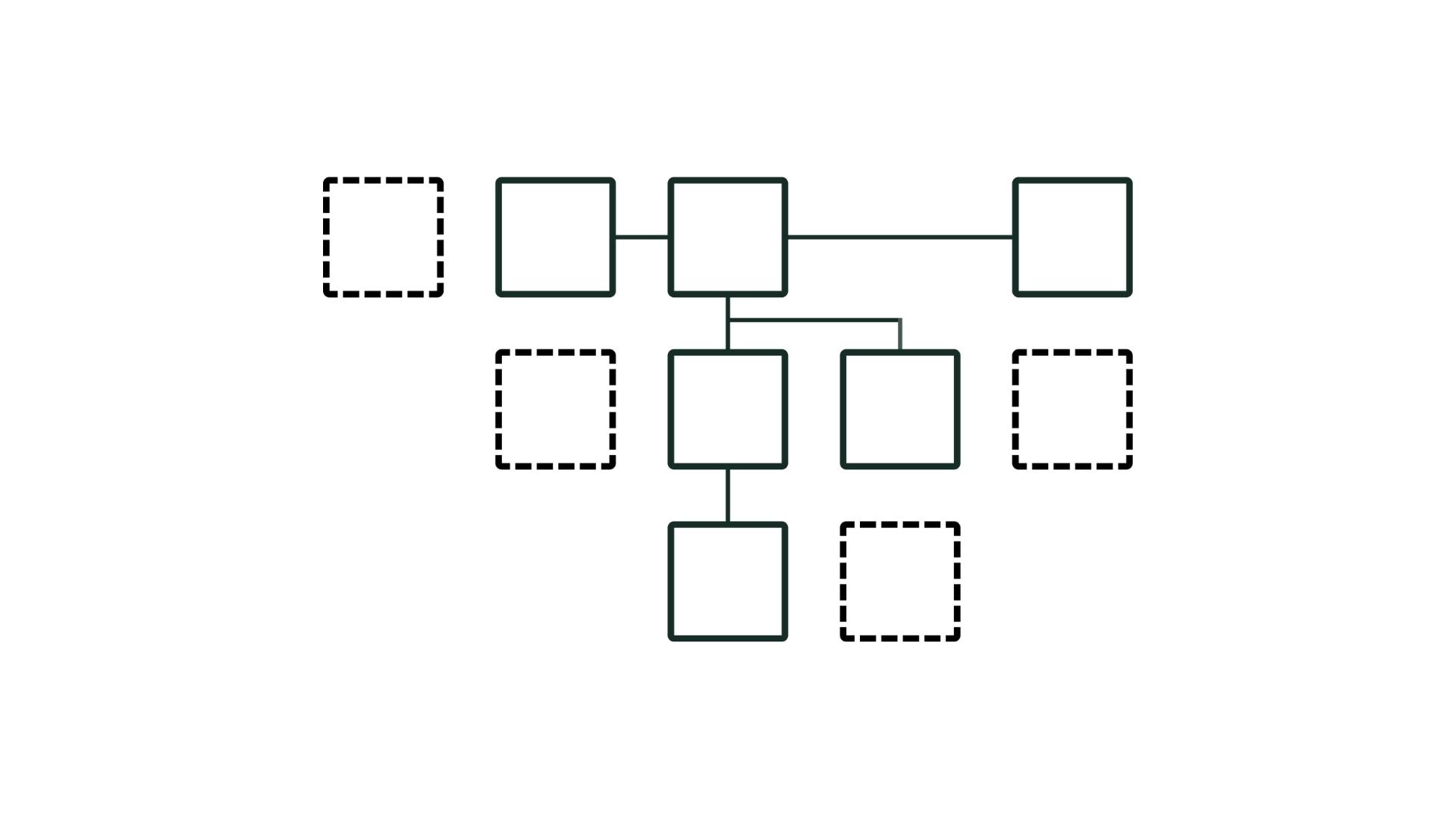 Sitemap Structure
Design: At this point, the web designer will create the actual website design, incorporating your feedback from the previous stage. Once you've approved the design, they'll move on to…
Development: In this stage, the web designer will code your website and turn it into a functioning website. If you're using a template-based service, this will be the point at which they customize the template to match your brand.
Testing & Launch: Before your website goes live, it's important to test it to make sure that everything is working properly. Once everything looks good, your web designer will help you launch your website and submit it to Google!
Maintenance & Analysis: Even after your website is up and running, you'll need to regularly update it with new content, security patches, and other updates. Additionally, it's important to monitor your website's performance and analyze your website traffic to make sure that your website is performing well.
This is just a brief overview of a web design process— each agency or designer have different approaches, so for more detailed information, you can reach out to a web design professional to fill you in about every step.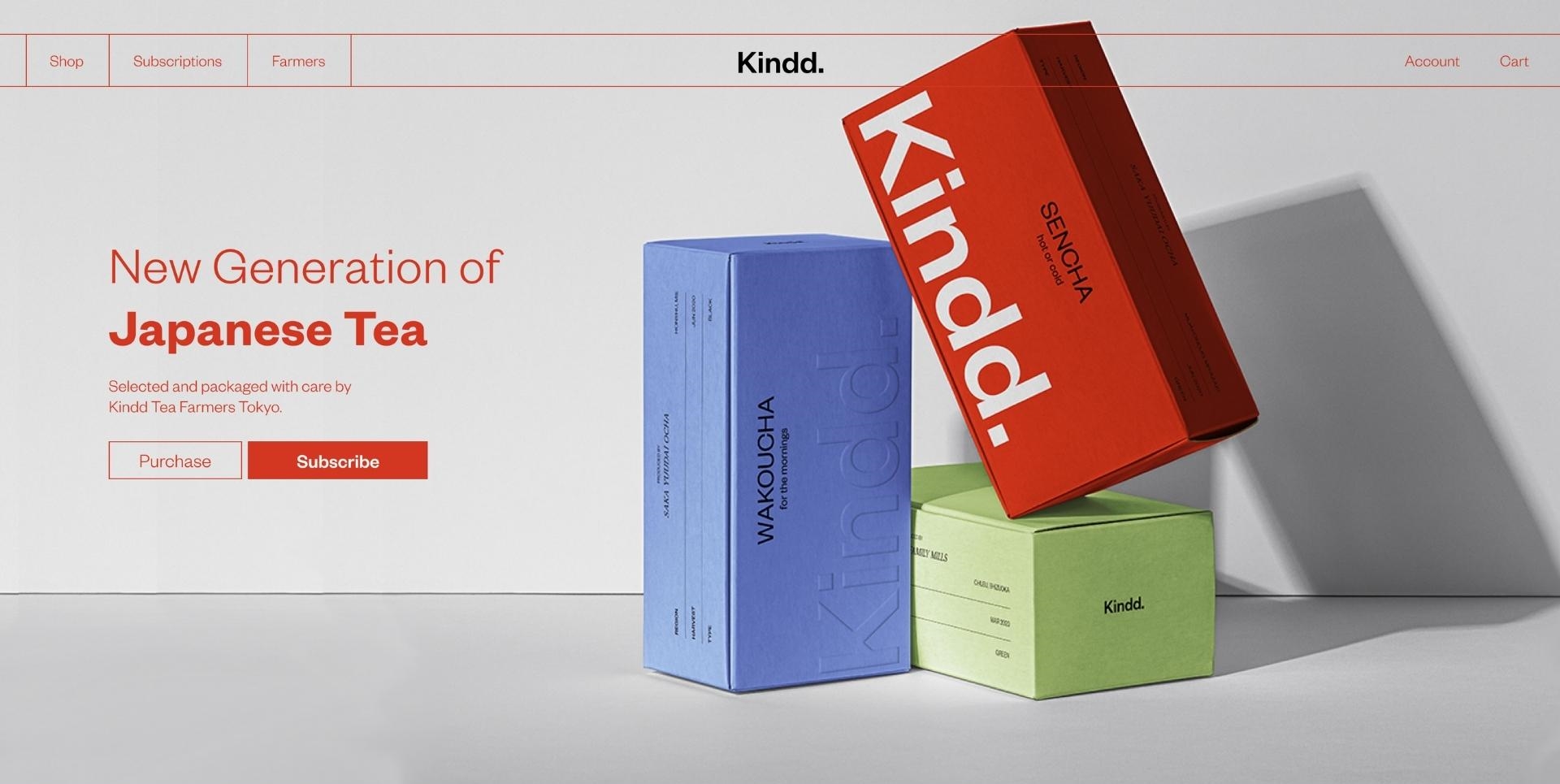 Kindd Tea Website Design
5 Things To Look For In a Professional Web Developer
Best Web Design Practices from Service Agencies
1) Professionalism
First and foremost, you should expect professionalism from your web designer. This means that they will be punctual, respectful, and responsive to any questions or concerns that you may have. They should also be able to provide you with a portfolio of their previous work.
2) A Clear Understanding of Your Goals:
Before starting any design work, your web designer should take the time to understand your goals for the website. This includes understanding your target audience, what type of content you want to include, and what kind of overall look and feel you want for the site. This is usually done during the first discovery sessions.
3) Creative Ideas
A good web designer will be able to take your goals and turn them into a creative and effective website. They should have a strong understanding of design principles, and be able to create a unique and user-friendly website.
4) Technical Expertise
In order to build a website that is both aesthetically pleasing and functional, your web developer must have strong technical skills. This includes knowing how to code in HTML, CSS, and JavaScript, as well as being familiar with various content management systems (CMS).
5) Testing and Quality Assurance
Before launching your website, your web developer should test it on different browsers and devices to make sure that it is functioning properly. They should also be able to provide you with quality assurance support after the launch of your site.
Final Thoughts
When you're hiring a web designer, expect professionalism, creative ideas, technical expertise, testing and quality assurance. These are all important factors in creating a high-quality website.
Hiring a web designer is an important decision for any business. By understanding the different types of services available and what to expect throughout the process, you can be sure to find a designer that's a perfect fit for your needs.
At Saikai, we aim to make the development process as seamless, transparent, and rewarding as possible. If you're interested in learning more about our service, feel free to reach out!