Where to Look When Hiring an eCommerce Product Photographer
Looking for a product photographer to upgrade your eCommerce image game? Here's what you need to know about professional product content.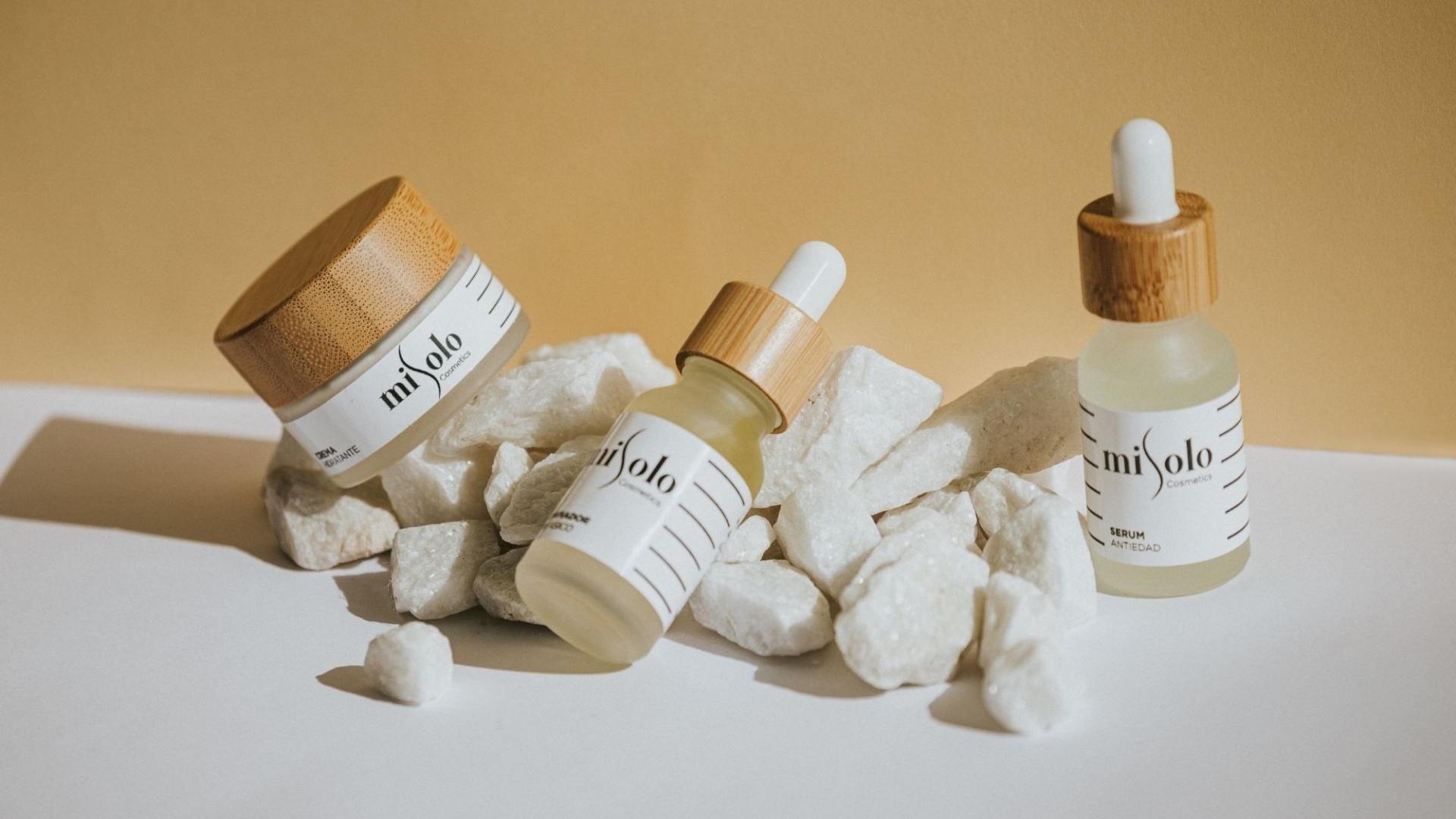 Here's the thing; product photography is equally as important as your eCommerce Website Structure, copywriting, and choice of wed design fonts. In fact, these elements are closely tight together. So much so that most brands make product photography a part of their overall Brand Identity. While these images serve a pretty straightforward purpose - to give potential customers a better idea of the product- they also play a huge role in your visual storytelling.
Product Content is Everything When It Comes to eCommerce
Great product content can help you differentiate and lead to many sale conversions. It's no wonder why 78% of online shoppers want photographs to "bring products to life." But if you still aren't sure why you need to start looking for a product photographer, here are a few reasons product content is important for your eCommerce website:
Professional product content can:
Lead to a Better Looking Website
Enhance the look of Product Pages
Attract new leads to your Social Media Pages
Help create a better Better Ad Copy
Why You Should Consider Getting More Product Content For Your Ecommerce Business?
It is no secret that social media affect the way customers consume content. With one simple click, you can get bombarded by thousands of images which means that you only have a few seconds to get the attention and inspire people to act. In reality, stellar product content is 40% more likely to get shared on your social accounts by other users.
Granted, trends come and go in a blink of an eye. That's exactly why emerging and established businesses alike need to stay on top of the competition by consistently shooting and renewing their product content.
Nonetheless, that does not mean that you have to jump on every trend-centered bandwagon to follow the hype. However, you do need to experiment and see which platforms suit your needs the best and double down on them.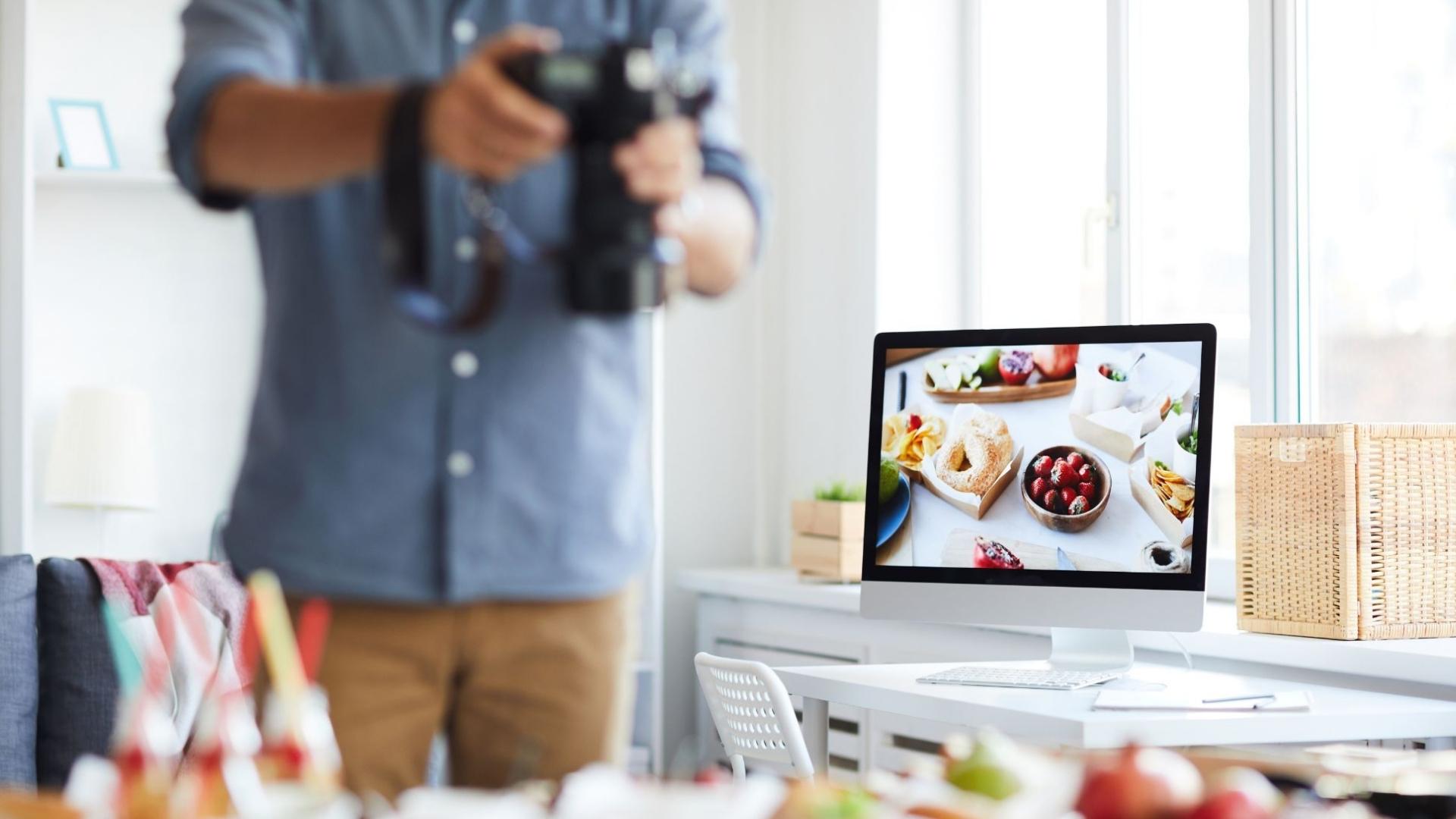 By getting more content for your business you get to:  
A/B Test More Ads and Website Creatives
  This way you will get a clear picture of which strategy performs best and improve future campaigns. Basically, great product content can help you experiment by splitting your audience into different groups to test multiple variations and spot the one that outperforms the others. A/B testing will make a huge difference!  
Get more website traffic to your products
  Customers rely on product photos when deciding on a potential purchase. When product images manage to capture the attention of your ideal audience, they will most likely visit your website to learn more about your brand and products - which leads to more traffic and sales.
Potentially converting more customers
Product photography can absolutely help you boost conversions. The reality is that less than 1% of consumers want to see a single product photo, 33% prefer to see multiple photos, and about 60% prefer to have a 360º view of the product. So if your website meets their wants and needs, product photos will convert more customers.
Find which media platform and content works best for your business
Facebook, Pinterest, Instagram, Tiktok; there are so many social media platforms you can test to find the one that works best for your business. Each platform has its own demographic and trends. For example, More than half of global Instagram users are under the age of 35 while 25% of TikTok users are between the ages of 10 to 19.
Pinterest is a fantastic way to attract women who enjoy fashion and beauty given that 76.7% of Pinterest's global audience are women who constantly pin fashion and beauty-related content. On the other hand, 41% of all Facebook users are ages 45 and older. Each platform will give you access to different age groups with specific likes and wants.
All of this eventually will provide you with data that can be used long-term for better customer profiling and targeting.
6 Ways to find product photographers and generate more content
1. eCommerce Content Studios
Currently, there are an estimated 12 million – 24 million eCommerce sites across the entire globe. And most of them are actively looking for a product photographer who can produce fast and ongoing product photos for their business. That's exactly where online content studios like Soona come in. All you have to do is send them your products or visit their physical location to get the process started. Prices may vary depending on your needs, but photo packages are starting from $39 and videos from $93, which can also be combined in custom sets. Since they are not specialized in a certain niche and can make shoots for multiple kinds of brands and companies.
2. Product Content on a Budget – Fiverr and Upwork
Are you looking for a product photographer who won't' break the bank? Fiverr and Upwork have you covered. Photographers and models are ready to shoot product photos for Etsy, Amazon, Shopify, and pretty much every type of website for as low as $120 - and they have tons of reviews to prove their quality.
3. Influencer content
The Influencer Marketing Industry to Reach $16.4B in 2022. 93% of marketers have used influencer marketing in their campaigns, and it's now considered as a key advertising strategy. However, apart from the promotional benefits, influencers are pros at taking amazing photos of products as well. From candid real-life images to professionally edited photos, most influencers have their own, personal aesthetic. All you have to do is spot the one that matches your brand identity the most.
4. Independent Photographers
Nowadays, you can get in contact with professional photographers with a simple click. Most of them have a strong social media presence, so all you have to do is o product photographer on Instagram, Behance, and Pinterest just by searching for "Product Photography".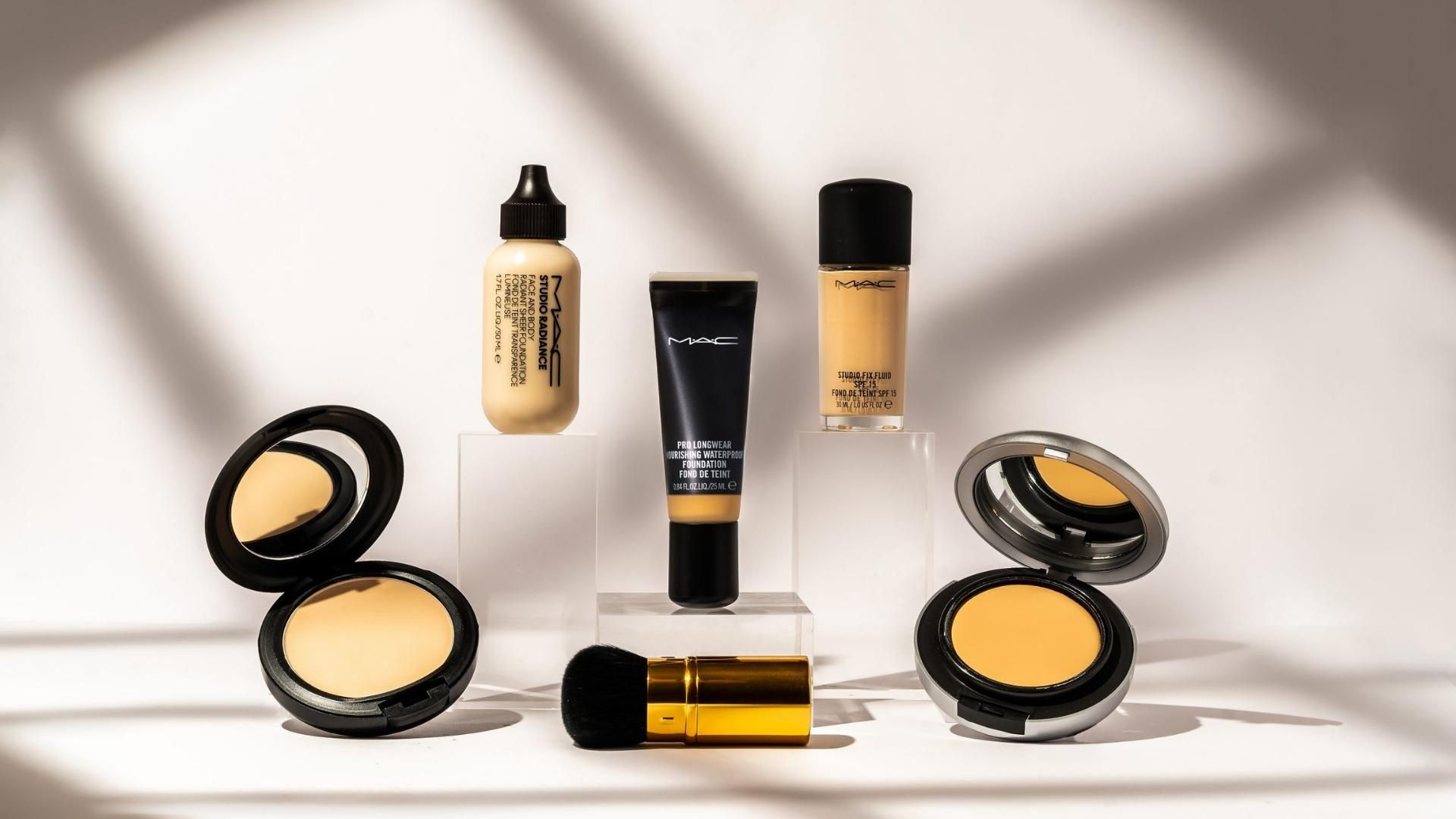 The great thing about it is that you'll be able to find creators like Codie Zofia who are more niche-focused and you might be able to find someone close to your location as well. Whether you are looking to create a memorable tea brand identity or already have a skincare, beauty, or Supplement Brand Website, there is a product photographer out there just for you.
5. UGC – Incentivize your customers to shoot content for you
Encourage customers to take photos with your products and post them online to receive a reward. Customer Generated Marketing is as important as the old-time-classic word of mouth-put make it digital. In fact, a study showed that UGC photos are 5X more likely to convert compared to Professional Content (PC). A great idea is to host a giveaway and encourage customers to post their newest purchases as an extra entry to the contents.
6. DIY Your Way To Beautiful Product Photos With Free & Paid Courses And Tutorials
In 2022, there are many ways to DIY content and make your product images stand out from the crowd. Now you can find free and paid courses and tutorials from Instagram and Youtube that can offer you all the knowledge you need. Platforms like Udemy and Skillshare are filled with in-depth courses on photography and editing from top industry experts.
Tips for taking better product images at home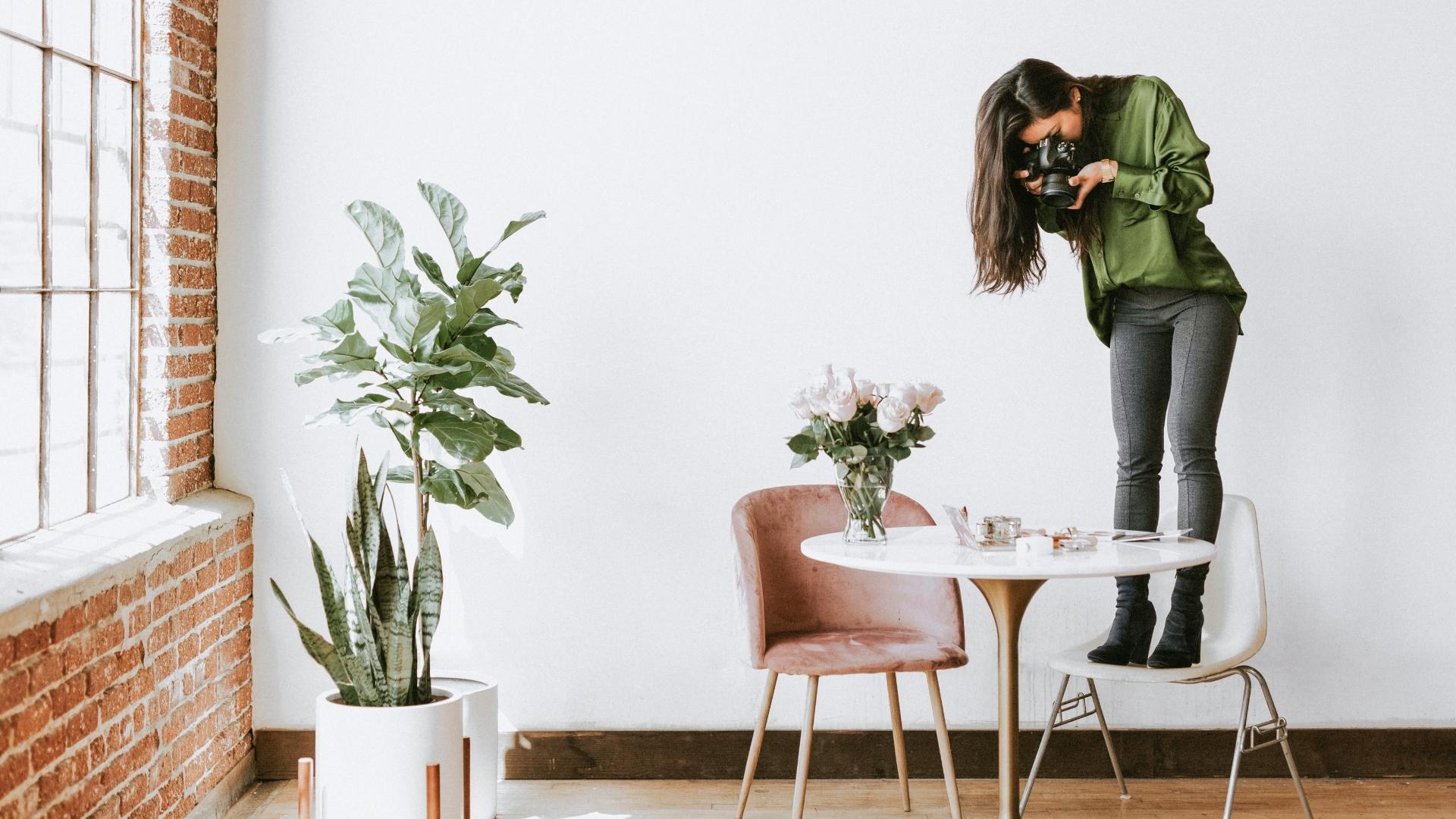 Shoot your product photos with a tripod
While there is nothing wrong with shooting photos by hand, it would be best to avoid inconsistencies in your photos' appearance. Visual storytelling is every brand's biggest asset. Cohesive images of the same product to get the perfect 360-degree view will certainly adhere to it.  
Improve your product photography with natural light
If you are ready to DIY your way to better product photos for your brand, choose natural light instead of artificial. Hubspot suggests that product shots look amazing in natural light if " The product is meant to be used outside or is used by, worn on, or shot with a person."
Alternatively, you can shoot in a well-lit room that gets plenty of Natural light through a window. As Shopify points out "[natural light from a window] comes from a single direction, which generates natural shows and adds texture to your products."
It would be best to stay away from direct sunlight to lessen and soften the shadows that hard lights cast on products. Opt for Bounce boards to get a balanced lighting environment and ensure that all the details are shown properly - which is a great way to build trust with potential customers.
5 tried-and-true angles to photograph your products
Do you want to build a strong brand identity and communicate the same message across all your social media, blog, and website content? No stock photos offer so many possibilities. Whether you are shooting product photos for clothing, footwear, or accessories, these are the 5 different angles you can consider.
Eye-level. Give viewers a realistic look at the product when faced straight on
High angle. Take a snap of the product as if you are looking down at it from a higher level
Low angle. Photograph the product as if you are looking up at it from the floor's level
 Bird's eye. Show how a product looks when you are standing directly over it
Slanted. Give viewers a realistic look from one side
Select sweep or portrait mode to focus on one element
If you do decide to use real-world backgrounds for product photography, use your camera's or phone's portrait or sweep mode to add depth and emphasis. Especially when the products are in a composition with a person, these settings blur the background to force the viewers to focus on the actual product instead of its surroundings. Photos are a form of storytelling after all.
Best editing apps for product photos
Lightroom
Snapseed
Adobe Photoshop Express
Camera+
TouchRetouch
Carbon
Afterlight
In Conclusion: Hiring an eCommerce Product Photographer
No matter your niche and personal aesthetic, Hiring an eCommerce Product Photographer is a vital step to taking your online presence to whole new heights. Now, if you consider that "bespoke imagery is one of the biggest factors in positively influencing the user's initial perception of a website," you'll quickly realize the immense power of great product photography.